Colosseum Private Tour with Carbonara & Wine Tasting
Carbonara & Wine Tours in Rome Colosseum with VIP guide
Colosseum, Piazza del Colosseo, Rome, Metropolitan City of Rome, Italy
Travel Flexibly
Book with confidence knowing you can change your travel dates if your plans change. Read more
See the entire Colosseum and endure the tour while tasting different Carbonara followed by the Italian wines to give a finishing touch to that total experience. Take part in one of our private guided tours to explore the incredible taste of different ancient history.
Tour Details
Tour Itinerary
Hotel pick-up to the meeting point (Optional)
25 minutes before the tour start time
English, German, Russian, Portuguese
Main Tour Attractions
To get an unforgettable experience at Colosseum, nothing better than a private Guided Tour. It will come off even best if the tour is associated with excellent luncheons of different Carbonara and some fine wines.
First Destination At Colosseum
The main attraction of the tour is, of course, the legendary Colosseum. With the fast entrance ticket, you will get fast access to the Colosseum, of course with a guide. While entering by the Gladiator's gate you will listen to your guide's explanation about this monument and its history. In this tour, you will get access to those places which are typically closed for the public. You can explore the underground chambers, Arena floor and as you proceed following the Gladiator's footsteps you will learn so much about their lifestyles here.
Second Destination At Palatine Hill
Continue this tour to Palatine Hill, the most glorious seven hills of Rome. With the fast track entry, you can explore the hillside which was the place for numerous ruins from the old palace of Roman Emperors.
Third Destination At Roman Forum
The last and final destination of the day is the Roman Forum. This place was the social, cultural, and religious heart of the ancient Roman Empire holds many secrets that your guide helps you to unveil and relieve those times once again.
Tour Overview
To explore the most iconic places in Rome at your own pace take a private tour at the Colosseum. With the expertise of a professional guide, your time here would be spent really well and you will go back to the hotel with a head full of memory and a deeper understanding of Ancient tradition. You will start to see Rome in a completely new way and have an entirely new admiration for the Roman people.
During this 4 hours tour, you will experience all the main highlights that are hidden in the walls of the sites. This guided private tour includes skip-the-line tickets at Colosseum, Roman Forum, and Palatine Hill. If you are keen to visit the restricted areas at Colosseum this is the tour you can take. This tour includes the underground portions of the Colosseum. Have a relaxing and enjoyable experience while exploring the hidden treasure at Ancient Rome and Colosseum. Finish this tour by having an awesome lunch discovering the exquisite taste of authentic Carbonara and some fine Italian wines.
Tour Highlights
Skip the lines to travel the Colosseum, Palatine Hill, and Roman Forum.

Learn rarely known stories and facts by your professional guide.

Equipped with audio headsets so you don't miss any single word of your guide.

Experience the Roman Forum.

Discover the great Palatine Hill.

Taste different types of authentic Roman Carbonara and some fine Italian wines.
What is included
Colosseum, Roman Forum & Palatine Hill tour with fast track entry ticket

Lunch at a classic Italian restaurant

Wine tasting experience

Hotel pickup and drop-off (Optional)
What is not included
Souvenir photos

Gratuities
See what people are saying
0 total reviews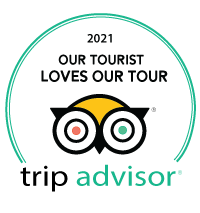 Average customer rating
0/5 Based on 0 Reviews
Showing 1 - 0 of 0 in total
Frequently Asked Questions
In this tour, you will get fast track entry at Colosseum, Palatine Hill, and Roman Forum associated with excellent luncheons of different Carbonara and some fine wines.
Hotel pickup and drop-off are available from and to the attractions. However, this is an optional service, and if you choose it during the booking process, we will organize a pickup for your group. And it comes with extra charges.
However, keep in mind that this mode of transportation isn't available year-round. When demand is high, transportation options are limited.
Must wear comfortable shoes as this tour involves lots of walking. Bring a small bag with you which you can carry with you, as there is no cloakroom to accommodate your bag. In the summer months, bring summer essential items such as water bottles, sunscreen, etc.
Also as there are strict security checks so bring the Driver's License, Passport, or State ID all work, and for the students bring your student's ID along with you.
Yes, this exclusive Colosseum private tour comes with tasting authentic Carbonara and some fine Italian wines. We're happy to accommodate you at your favorite restaurant if you have a different choice of food.
Most tours start at the Vatican, others at Colosseum. If you have any dietary requirement kindly mention that during the booking process. As this tour included wine tasting, the minimum age for doing that is 18 years.
Check your voucher after booking for the exact meeting point location. If you have any questions on the itinerary feel free to reach out to us by email or give us a call.
Travelers who want to take this tour should have moderate physical fitness. During this tour, lots of physical activity is included. And the wheelchair is not accessible here.
Travelers are advised to wear comfortable walking shoes during the tour. Must bring a valid photo ID with you for entering the Colosseum, such as student's ID, Driver's License, Passport, or State ID for all work.
You are not allowed to take large bags, backpacks, or suitcases. Also not allowed to bring any glass bottles and containers. You may bring a small bag with all the essential items which you need to carry with you. Don't bring any large bags as there is no cloakroom service inside to accommodate the large items.
You are also not allowed to take pets, drones, baby strollers, and any kind of sharp objects with you during this tour.
Yes, Our tour will continue in rain and shine. If there is no notice from the Colosseum Authority about the tour, we won't cancel the tour.
But due to extreme weather conditions, there might be restrictions to visit certain areas (Colosseum, Arena Level, and Third Tier) for the safety of visitors. In that case, we will notify you accordingly or offer a different date.
This tour follows 'All Sales final' status, which means you neither cancel nor get a refund for this tour.
However, if you contact us at least 48 hours before your scheduled departure time and the tour is available at a different day and time, we may be able to change your tour time and date.
It is best to be at the tour meeting spot 25 minutes early. It is the customer's duty to arrive on time. If you arrive late or don't show up, we are sorry but we cannot accommodate you because we are already at the tour destination with other participants. Furthermore, the Colosseum tour ticket price is non-refundable. A refund or cancellation of the Colosseum ticket is not possible. As a result, if you miss it, you will not be refunded your ticket money.
You must pay the full cost of the tour ticket in order to reserve a different tour time.
Call us at +39 06 2757630 to cancel any trip; we're available Monday to Saturday from 8 am to 4 pm. Please review other cancellation-related FAQ of this tour and the Cancellation & Refund Policy of Rome Tour Tickets before canceling this tour.
At Rome Tour Tickets, we are solely responsible for keeping you up to date with the most correct information.
According to new COVID-19 rules, now tourists don't need to show a vaccination certificate, test certificate, or "Green Pass" to enter the Rome, Colosseum. Also, no certificate is required to enter restaurants, museums, historical places, etc.
When visiting the Colosseum, you must wear a mask. If you violate this rule, you can not enter the Colosseum.
At the entrance, your temperature will be taken; if it is higher than 37.5C (99.5F), entry will be refused.
While in the open-air areas of the Roman Forum / Palatine Hill, the mask requirement may be relaxed. However, you must wear a mask when entering the Roman Forum area.
Visit Covid-19 Travel Notice for the most up-to-date travel information during this epidemic.
Things to know
The private tour of the Colosseum definitely deserves a try! It will make your entire Rome Tour experience much more exciting and interesting. In addition to receiving a skip-the-line Colosseum ticket, you will also have the opportunity to visit the Arena Floor, Roman Forum, and Palatine Hill. You can have a more individualized experience of the attraction's ins and outs. You can tailor this private tour to your interests and are certain to get your guide's undivided attention.
Private guided tour of the Colosseum is wholly worthwhile. A knowledgeable guide has a plethora of knowledge and experience to navigate the city. Additionally, they can utilize the time to research destinations to visit, the most efficient modes of transportation, and areas to avoid.
You feel more at ease on a guided tour because the guide is highly familiar with Rome's culture. During the VIP Colosseum tour, you can select the language you prefer.
The most exciting and fascinating sights at a location are efficiently covered on guided tours. Most tourists will be satisfied with the tour guide's knowledge of the attractions.
Frequently, tour guides will share personal details about themselves with you. By conversing with your tour guide, you can discover a lot about the local way of life.
Your tour guide will be pleased to recommend additional nearby attractions. This could make your trip to Rome more memorable.
And because of all of the advantages, you should definitely choose a private guided tour of the Colosseum.
Italian pasta carbonara is a Rome-originating dish prepared with eggs, cheese, pork, and black pepper. During your private tour of the Colosseum, you should absolutely have carbonara if you've never had it before.
Pasta carbonara is thick but pleasantly tasty. Additionally, there is no turning back once you have tried authentic carbonara.
You're in luck since our Colosseum Private Tour includes a wine tasting and carbonara at an authentic Roman restaurant.
Roman foods and wines are ready to make your tour more legit!
You know the fantastic part, you can explore them both on our private tour of the Colosseum.
If you're wondering what wine goes best with Carbonara, we recommend white wine. White wine is especially popular in Rome. Because of the richness of this pasta, a Malvasia-Trebbiano Blend from Lazio is ideal. The flavor profile differs depending on where it is cultivated. However, it is frequently dry, with aromas of white peach and lemon zest, as well as a somewhat sharp green almond note.
We won't advise you not to sample various wine flavors while you are on the wine-tasting tour. You can taste either white wine or red wine. However, if you're wondering which goes best with real carbonara pasta, white wine is the finest choice. Rosé wines from Lake Garda and Abruzzo also go nicely together. But when it comes to red wines, you need to be cautious and don't try those that are overly tannic. In this case, talk with the local guide, they can suggest best which one you should try.
The best red wines to drink with carbonara are fruity ones with a hint of acidity. Wine's tastes penetrate the pasta's creamy white sauce without overpowering it.
Sparkling wine is also an excellent option. However, we advise you to taste the ones you like since you are taking a Colosseum private guided tour with wine tasting. Consult your local guide for the best advice on which to try.
What wine goes best with carbonara? We already tried many wines and we have come up with the best answer for you. Find the ideal red wine to go with Pasta Alla Carbonara. Red wine goes well with carbonara as long as it has a fruity flavor and isn't overly tannic. You should give Pinot Noir, Chianti Classico, Barbera, and Montepulciano a try with this particular pasta dish.
These light, fruity wines all have a good amount of acidity to cut through the decadent Carbonara sauce. As a result, each sip of wine combines the earthy and subtle flavors coming from the pasta. The wine's flavor and freshness can balance out the sweet tendency of the pasta's savory, hearty, and spicy elements.
Rome, in the Lazio region, is where the renowned pasta carbonara originated. The dish carbonara is still hugely popular not only in Italy but also across the rest of the world. Nowadays both professional chefs and home cooks are constantly modifying it. The incredible versatility of this pasta is one of its best qualities. It goes well with just about anything.
During your Colosseum guided tour, we should definitely try this traditional Roman dish carbonara.
Any dish would go nicely with this traditional Italian carbonara from Rome. This meal goes best with scallops, zucchini, spinach, mushrooms, parmesan chips, etc. given its authenticity and heritage. Oven-roasted salmon or chicken from the Mediterranean could be used. Not to mention a glass of wine to give this meal a complete look.
Try these tasty treats during your VIP colosseum tour with us.