Colosseum, Roman Forum and Palatine Hill – Ancient Rome Guided Tour
Take a Professional Colosseum Guided Tour including Skip-the-line Tickets to have an unmissable Rome experience
Colosseum, Piazza del Colosseo, Rome, Metropolitan City of Rome, Italy
Travel Flexibly
Book with confidence knowing you can change your travel dates if your plans change. Read more
Explore the Colosseum's best attractions with your expert tour guide who will educate you and at the same time amaze you with all those unknown and interesting facts which make memorable tales of your Ancient Rome journey.
Tour Details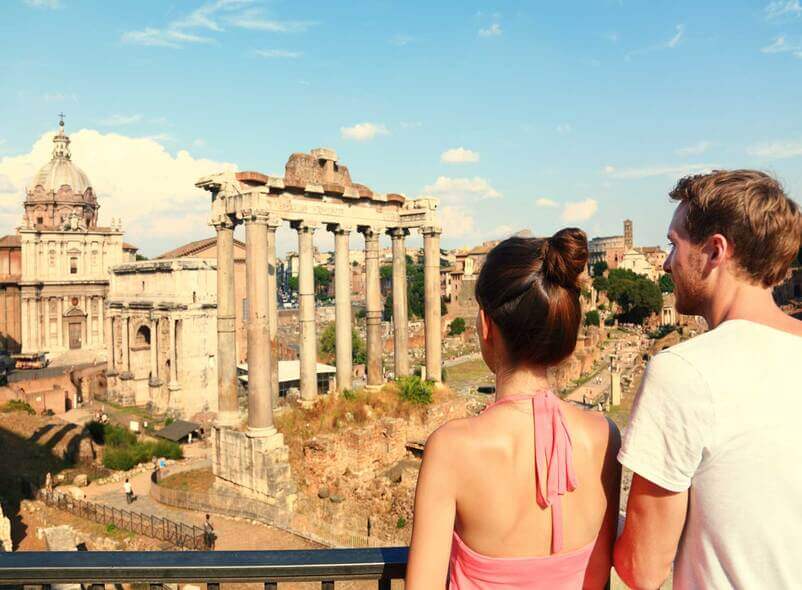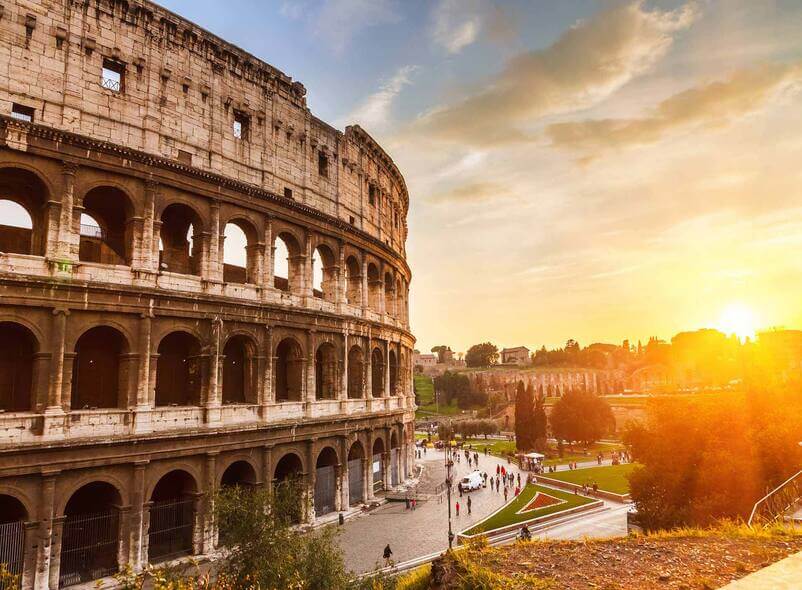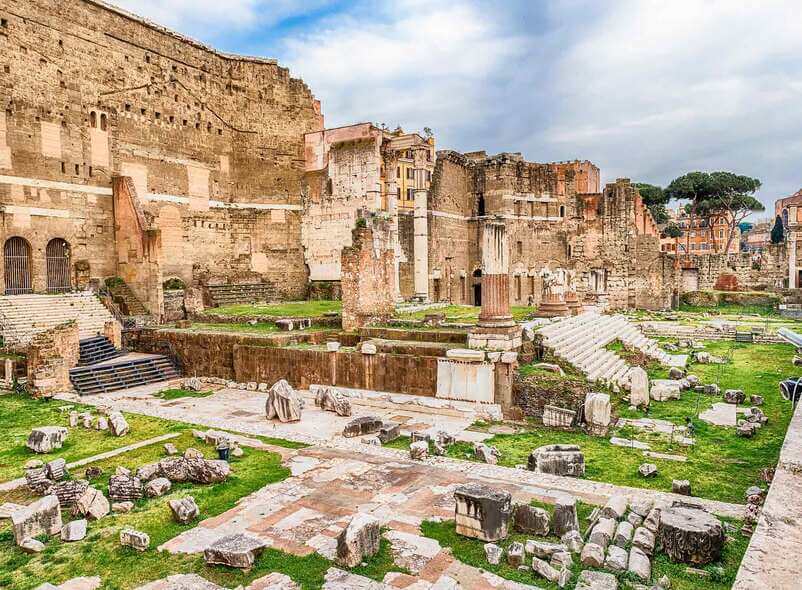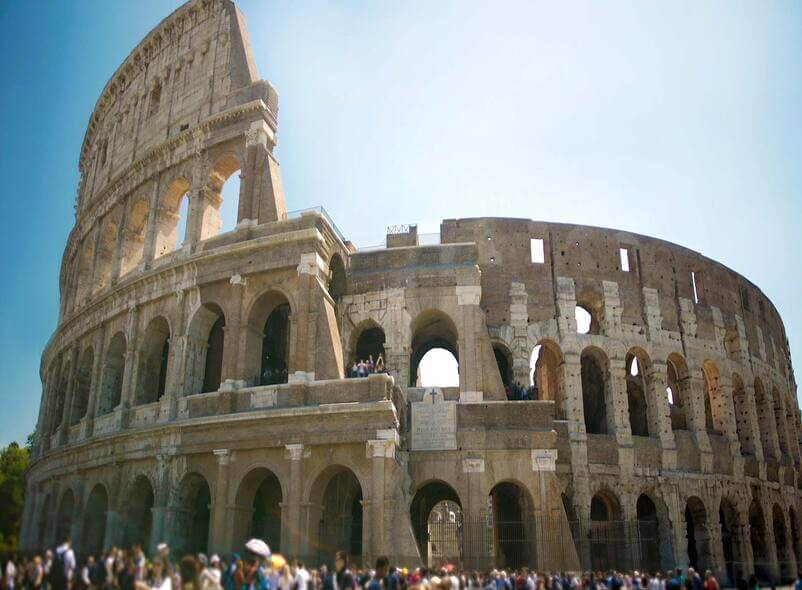 Tour Itinerary
Via Frangipane, 30, 00184 Roma, RM, Italy
Expert English, French, Italian, Spanish spoken Guide
Traveler can choose their convenient time
Main Tour Attraction: Take a tour at colosseum hosted by certified Tour Guide
This tour has been adjusted to fit your tour guide's requirements. With an expert tour guide, recollecting those ancient anecdotes and roman ruins will take you back to their time. And the skip line access of all three sites ensures you won't miss a single moment waiting in the queue.
First Stop: Colosseum Guided Tour
The 2.5 hours tour starts with a special first track entry to Colosseum that lets you leave the crowd behind and explore the entire colosseum at your own pace. With the official Colosseum tour guide, explore Rome's most remarkable monuments, which is 188 meter in length, 156 m in width and 57 m in height. Traveling this iconic landmark with the guided tour service lets you get a real close-up of background in history, art, and archaeology of ancient Rome. This structure holds the stories of famous gladiator battles which you can explore with a knowledgeable guide.
Second Stop: Roman Forum
Explore the ruins of the Roman Forum, once thriving city-centre of the Roman empire. Visiting here you can see the Temple of Julius Caesar and Arch of Titus in the heart of the Forum. Many ruins scatter around the Roman Forum including the funeral altar of Julius Caesar, House of Vestals, and many other important buildings. Visiting here with guided tour services have you gain clear understandings of the power of the Roman Empire.
Third Stop: Palatine Hill
Discover the birthplace of Rome by visiting this hillside. No Ancient Rome and Colosseum tour will complete without exploring Palatine Hill. With the expert guide, you can hear the stories of the warring brother Remus and Romulus and how they fought over the land gave birth to the ancient Rome city.
Tour Overview
Every traveler looking for an opportunity to visit Colosseum once in their lifetime. And if that opportunity comes with an expert certified tour guide then the tour simply gets better and more memorable. Our Colosseum guided tour lets you discover the biggest amphitheater that has ever been built. You can experience the power of the greatest ancient Roman Empire through the tour guide briefing. Take a walk in this beautiful ancient place by picking the tour guide in your chosen language. We have expert English, French, Italian, Spanish spoken tour guides.
Listen to your tour guide about the magnificent history of the Colosseum and how the Roman Emperor ruled in those ancient times. After a brief tour at Colosseum now experience the political, cultural, and religious influential centre of Ancient Rome: Roman Forum. Our guide will take you to every detail of this place and get you to discover Palatine Hill which was founded over 3000 years ago. The guide will make sure you have clear understandings of every famous monument of Palatine Hill.
Don't forget to take pictures during the tour to capture those lessons for lifelong. You simply can't miss this most historical Colosseum visit with the informative tour guide.
Experience the outstanding history of the ancient Colosseum with the narration of a certified expert guide
Despite being damaged by the fire, earthquake, and lootings, this huge amphitheater is still standing high and surviving through the centuries. And still the most impressive site of the Roman era.
Colosseum is the oval amphitheater situated in the center of Rome city. It was used for the exhibition of exotic animals, prisoners' executions, naval battle recreation, and gladiator fights to keep the Roman people entertained for centuries.
Originally it was named as Flavian Amphitheater later it changed into Colosseum due to the Statue of Nero that was located near the amphitheater entrance.
The emperor Titus inaugurated 100 days of brutal gladiator fights here, which took away more than 2000 gladiators' life. With the guide narration, your colosseum tour visit will be enriched with impressive historical explanations.
Outstanding History of Roman Forum
Roman Forum, also renowned as Forum Romanum located at the center of Rome. It has been used as an important religious, political, and social event. In 500 B.C. according to historians, the first public meeting occurs here. It is the palace of many ancient temples and monuments such as the senate-house, the Temple of Saturn, the Arch of Titus, the Temple of Vesta, the Temple of Castor and Pollux, and so on. Exploring this site you will see many monuments which have been built here from different eras. The design and construction of those buildings symbolize the characters of each period.
Panoramic view from Palatine Hill
The story of Palatine Hill was born with a myth. According to Ancient Romans, Romulus and Remus, twin sons of Mars, fought against each other and which lead to the birth of Rome.
During the Republic era, many temples and houses were built on the Palatine. And it becomes the aristocratic quarter of the Ancient Roman empire. With the fall of the empire, the architecture of Palatine also fell.
Exploring this palace with the tour guide, you can listen to those legends and Roman ruins history and can walk around with ease and wonder.
Tour Highlights
Fast track entry to Colosseum, Roman Forum, and Palatine Hill.

Exclusive guided tour to explore the soul of the grandiose Roman Empire.

Privileged access to Colosseum to discover the centuries-old preserved archaeological sites in Ancient Rome.

Uncover the greatest Empire history in the Roman Forum.

Discover ancient Rome through the narration of an Expert Tour guide.

Get the panoramic views of Palatine Hill.
What is included
Fast priority access at your selected time to the Roman Colosseum

Skip-the-line access to Roman Forum

Skip-the-line access to Palatine Hill

Professional Guide
What is not included
Access to the Colosseum's 4th and 5th floors

Access to the Underground & Arena
See what people are saying
167 total reviews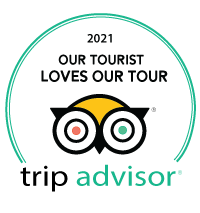 Average customer rating
5/5 Based on 167 Reviews
Frequently Asked Questions
You can book this tour from our website. The 'book now' button is right there. If you have any custom requirements, kindly call us at +39 389 892 2088. We will happy to make a Colosseum guided tour itinerary for you.
The group size of this colosseum guided tour is 25 people (maximum). We keep our group tour participants as limited as possible to give a pleasant tour experience.
This tour is available every day. If you are not sure whether we offer this tour on any particular day you select, kindly click on the 'book now' button to check this tour availability.
With this Colosseum guided tour, you will get a multilingual tour guide mainly English, French, Italian, Spanish, German spoken experts who are focusing on giving you high-quality tours. With the help of a guide, you will get the most authentic experience when you visit the Colosseum.
This tour allows you to choose a convenient time to start. We schedule the tour for you at any time of the day. Currently, this tour is available from 9:30 am to 15:30 Pm. Choose your convenient time frame between these options.
For certain tours, we depend on the opening hours of the places and sites. For that kindly click on the 'book now' button to check this tour availability.
Each of our tour guides is a certified professional.
To become a licensed tour guide in Italy, candidates must require to pass exams organized by EU public tourist authorities where their knowledge of history, geography, art, architecture, museum, and art galleries of the city are tested and assessed. And we scour up the deeply knowledgeable, reliable, and engaging tour guides who have in-depth insights about Italy and Rome tour. All of our tour guides undergo a strict screening process and must follow our Tour Guide Agreement. We always try our best to give you the best experience.
And don't just rely on our words. Kindly read the unbiased reviews and rating sections by the travelers who have previously taken our tours.
Travelers who want to take this tour should have moderate physical fitness. During this tour, lots of physical activity is included. And the wheelchair is not accessible here.
Travelers are advised to wear comfortable walking shoes during the tour. Must bring a valid photo ID with you for entering the Colosseum, such as student's ID, Driver's License, Passport, or State ID for all work.
You are not allowed to take large bags, backpacks, or suitcases. Also not allowed to bring any glass bottles and containers. You may bring a small bag with all the essential items which you need to carry with you. Don't bring any large bags as there is no cloakroom service inside to accommodate the large items.
You are also not allowed to take pets, drones, baby strollers, and any kind of sharp objects with you during this tour.
Yes, Our tour will continue in rain and shine. If there is no notice from the Colosseum Authority about the tour, we won't cancel the tour.
But due to extreme weather conditions, there might be restrictions to visit certain areas for the safety of visitors. In that case, we will notify you accordingly or offer a different date.
This tour has a strict no-cancellation policy after you've made a reservation. If you cancel at least 24 hours before your scheduled departure, we may be able to give you a spot at a later date if we have seats available. For further information, please contact us by phone or email.
At Rome Tour Tickets, we are acutely aware of the current circumstances resulting from the COVID-19 Pandemic. We are solely responsible for keeping you up to date with the most correct information.
Corona vaccine certificates need to be brought with each tourist on the tour. Travelers need to get tested negative for coronavirus no more than three days (72 hours) before the tour. And they must need to bring the test report alongside the Vaccine certificate. You are not permitted to visit any attractions in Italy without this. Visit Covid-19 Travel Notice for the most up-to-date travel information during this epidemic.