Colosseum Underground Tour – Special access guided tour to Gladiator's Arena, First-Second Floor and Underground
Get skip-the-line access to Colosseum Underground and Arena Floor with small tour group
Colosseum, Piazza del Colosseo, Rome, Metropolitan City of Rome, Italy
Travel Flexibly
Book with confidence knowing you can change your travel dates if your plans change. Read more
Our Colosseum Underground Tour gives you a special entrance to this iconic monument with a small tour group, not more than 12 people. Discover the fascinating facts on gladiators' combat and backstage area by the professional local guide. You won't miss a single fact on this tour.
Tour Details
Tour Itinerary
Expert local English-spoken Guide
Traveler can choose their convenient time
Main Tour Attractions: Colosseum Underground Tour
Explore those secret tunnels where only a few tourists have gone before with our best Skip-the-line Colosseum Underground Tour. Our skip-the-line access is the best option for those who want to visit the backstage area without getting stuck in a queue. With us step back in time by entering this biggest amphitheater through Gladiator's footsteps and explore the Arena Floor first.
First Stop: Colosseum Underground and Arena Floor
Step into the Colosseum first with the Arena Floor. This is the place where millions of bloodshed incidents happened in the past. Get a real sense of what life was like in those gladiators' time. Standing in the center of the Arena Floor you might still hear the fear and roar of crowds.
Stepping beneath this retractable floor and exploring backstage where gladiators waited before fights. Hear their glorious stories from the professional local tour guide as you navigate every tunnel here. This behind the scene area will take you back to those gladiators' times.
First and Second Floor of Colosseum
This tour also included the first and second-tier visits. Let your expert guide take you to those levels. From these parts, you will get a stunning view of the whole Gladiator's Arena. While sitting here taking photos you can learn those brutal stories from your tour guide.
Second Stop: Palatine Hill (Only Ticket)
Next stop of your Colosseum tour is Palatine Hill, where you will get only the access ticket. No guided tour is available. Without dealing with the crowd, with our access ticket explore Palatine Hill on your own, where Romulus and Remus build this ancient city. During the republican era, many temples and houses were built here. Visiting here, you will be going to learn stories about the Italian Renaissance and noble Roman families.
Third stop: Roman Forum (Only Ticket)
Last stop you can take on this tour is the Roman Forum. To visit the Roman Forum you will get the access ticket from us, not the guided tour. Visiting here, you will learn about the political intrigues that occurred in Roman ancient times and get a full introduction to Roman political and social life. Many archeological beauties are lying here which you can enjoy with our access ticket.
Tour Overview
On this exclusive Colosseum underground tour, you will now get access to the historic Roman icons to the fullest, which are usually closed to the public. This tour includes the Underground chambers, Gladiator's Arena, and Entrance. Guided by the footsteps of Gladiators, you will be shared some unknown facts about their life and this ancient city's history. Save time and money to avoid long queues by booking Colosseum tickets in advance and make your trip to Colosseum hassle-free and enjoyable.
After an extensive visit to Colosseum Underground and Arena Floor, now our guided service will guide you to the Roman Forum and Palatine Hill. Experiencing those ancient sites simply gives you an out-of-the-box experience which can not be gained by reading a history book or watching a video.
Peek through behind the curtain: Colosseum Underground
With this Colosseum underground tour take privileged access to explore the sections that are not available for the general public. Get inside the Roman Colosseum Underground and Arena Floor which has hosted many gladiators games and animal hunts.
The Underground space also known as Hypogeum, was not constructed with this Amphitheater. Later Emperor Domitian built it. It features a series of tunnels with two major corridors. This space was used by the Gladiators and animals before the fight.
This underground space went through several constructions at different times. Given the popularity of this place, this sight only can be explored with a professional & licensed tour guide service.
Starting with the Arena Floor to the third level of the Colosseum, opt for some stunning views and exclusive pictures.
First and Second level of Colosseum
The first and second-floor tour of the Colosseum will allow you to see the historic edifice up close. The Colosseum's artistic intricacy evolved from the bottom to the top.
The Colosseum houses a museum on the second level which exhibits a collection of artifacts unearthed by archaeologists. From this vantage point, you can view the sitting area, which was organized according to Roman social class. The chairs are 40 cm broad and composed of travertine stone.
About the Roman Forum
A centre of the political and religious life of Ancient Rome. Around 4.5 million tourists visit this place every year. Close to Colosseum and Palatine Hill, it is a sprawling labyrinth of Rome's ancient ruins. A visit to the Roman Forum gives you insights into the political and social beliefs of ancient Romans. A walk through this archeological park with our entrance ticket transported you back in time and you can see the city through the eyes of Ancient Romans.
About The Palatine Hill
Palatine Hill, the most famous of Rome's seven hills, was considered a desirable neighborhood and home to emperors and aristocrats. It is now the most extensive archaeological site where the ruins of Flavian palace and stadium of Domitian can be found. It is worth a visit to see those beautiful ancient houses of Augustus and Livia and the frescos that were preserved for centuries. Guided tour is not available here but a ticket to visit this site is available.
Tour Highlights
Not worry about the lines and crowds and get a special entrance to the Colosseum Underground.

Get to know about the mesmerizing and mysterious Colosseum underground, where only a few people got a chance to visit.

Get the amazing view of the original Arena Floor, explored by only a few.

Visit the first and second tiers of the Colosseum.

Explore the Roman Forum with our ticket, an influential place of once political and cultural events.

Explore the Arch of Constantine and learn about the senate-house where once toga-clad elites decide the Roman Empire fate.

Listen to the mesmerizing stories of the Temple of Vestal Virgins.

Listen to Roman tales of betrayal, love, and eternal characters at the Colosseum.

Enjoy a panoramic view from Palatine Hill with our ticket.

With a professional tour guide, learn about the culture, laws, and traditions of Ancient Rome only at the Colosseum.
What is included
Special access to Colosseum

Enter to Colosseum via 'Gladiator's Gate'

Exclusive access to the Colosseum Underground

Special access to the Colosseum Arena Floor

Expert, English-speaking professional guide, available only at Colosseum tour

Ticket to Roman Forum and Palatine Hill

Audio headsets so you don't miss a single detail

Group of 20 people per group (maximum)
What is not included
Hotel pick-up and drop-off

Gratuities

Food/Beverage

Guided tour at Roman Forum and Palatine Hill
See what people are saying
55 total reviews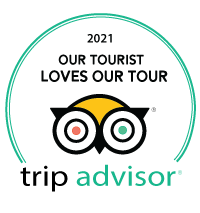 Average customer rating
4.9/5 Based on 55 Reviews
Frequently Asked Questions
If there is any restriction to visit the Colosseum Underground and Arena Floor due to Covid-19 health safety by Colosseum Authority, we will inform you accordingly. It depends on the Colosseum Authority fully, we don't take any responsibility for that. And the price of the tour won't be refunded or adjusted.
Yes, this special Colosseum Underground tour can be taken privately. If you're looking for a more "genuine" tour, a large group tour may not allow you to fully immerse yourself in the culture of a place. Private tours provide one-of-a-kind tour experiences that can be tailored to meet specific needs and desires.
However, you must pay an additional fee to have this group tour as a private tour.
By booking this tour as a private tour, you can get a closer look at the Colosseum's 2000-year old history. Also, get priority access to the restricted areas.
After the tour ends we will come to our starting point. From there you can go back to your hotel or can explore the outside archeological area on your own.
However, you can't return back to the Colosseum Underground. Each tour is controlled by a tour pattern. So to re-enter you must have to purchase an additional ticket and wait in line.
Yes, Our tour will continue in rain and shine. If there is no notice from the Colosseum Authority about the tour, we won't cancel the tour.
But due to extreme conditions, there might be restrictions to visit certain areas for the safety of visitors. In that case, we will notify you accordingly or offer a different date.
According to the Colosseum Admission policy, only 3000 people are allowed to enter the amphitheater at one time. Such a policy ensures less crowded inside during peak hours. So that means during the busy hours outside must be overcrowded. So if you travel during a busy day and inside capacity is already reached, you have to wait outside a little longer.
Although with our skip-the-line entry access and advance booking policy, we ensure you will reach inside the Colosseum Amphitheater without dealing with the crowd and long queue.
Travelers who want to take this tour should have moderate physical fitness. During this tour, lots of physical activity is included. And the wheelchair is not accessible here.
Travelers are advised to wear comfortable walking shoes during the tour. Must bring a valid photo ID with you for entering the Colosseum, such as student's ID, Driver's License, Passport, or State ID for all work.
You are not allowed to take large bags, backpacks, or suitcases. Also not allowed to bring any glass bottles and containers. You may bring a small bag with all the essential items which you need to carry with you. Don't bring any large bags as there is no cloakroom service inside to accommodate the large items.
You are also not allowed to take pets, drones, baby strollers, and any kind of sharp objects with you during this tour.
Yes. While visiting the Colosseum you have to pass through strict security checks. That time you must show your photo ID. And if you travel with your child, bring their ID as well.
If you are an EU citizen, there are some discount services available. Citizens ages 18 to 25, can enjoy reduced ticket prices. The EU citizens ages 6 to 18, can avail complimentary tickets. But there can be some exceptions in discounts depending on the places or sites you visit.
Yes. Children ages between 0 to 6 and the youth ages between 7 to 17, can avail some discount on the ticket prices. Also, the students under 25, can get discounts as well, for that they must bring their original student ID.
The tour falls under 'All sales Final' status meaning it cannot be canceled or refunded.
If you cancel your trip 48 hours before the scheduled departure date and if we still have room on the tour, we may be able to find an alternate date for you. For additional information, please contact us by phone or email.
It is best to be at the tour meeting spot 25 minutes early. It is the customer's duty to arrive on time. If you arrive late or don't show up, we are sorry but we cannot accommodate you because we are already at the tour destination with other participants. Furthermore, the Colosseum tour ticket price is non-refundable. A refund or cancellation of the Colosseum ticket is not possible. As a result, if you miss it, you will not be refunded your ticket money.
You must pay the full cost of the tour ticket in order to reserve a different tour time.
Call us at +39 06 2757630 to cancel any trip; we're available Monday to Saturday from 8 am to 4 pm. Please review other cancellation-related FAQ of this tour and the Cancellation & Refund Policy of Rome Tour Tickets before canceling this tour.
At Rome Tour Tickets, we are solely responsible for keeping you up to date with the most correct information.
According to new COVID-19 rules, now tourists don't need to show a vaccination certificate, test certificate, or "Green Pass" to enter the Rome, Colosseum. Also, no certificate is required to enter restaurants, museums, historical places, etc.
When visiting the Colosseum, you must wear a mask. If you violate this rule, you can not enter the Colosseum.
At the entrance, your temperature will be taken; if it is higher than 37.5C (99.5F), entry will be refused.
While in the open-air areas of the Roman Forum / Palatine Hill, the mask requirement may be relaxed. However, you must wear a mask when entering the Roman Forum area.
Visit Covid-19 Travel Notice for the most up-to-date travel information during this epidemic.
Things to know
The Colosseum underground tour takes you to the restricted area that holds the real facts & history of Colosseum Underground & Arena. This tour is perfect for those who want to experience this Rome's iconic monument up close. Follow the Gladiators' Footsteps and enter the Colosseum backstage to travel back in time and experience what the gladiators felt as they awaited their brutal fights.
Many movies, documentaries, and books have talked about the Colosseum Underground. And this may stir your curiosity in paying a visit to the Colosseum Underground once in a lifetime. And we will advise you to take this chance.
Why should you care about the Colosseum Underground? The Colosseum Underground is similar to today's backstage but in a more violent way. Why? Because this is where the animals and gladiators were kept prior to the suicidal games. If you are a history buff, you should not pass up the opportunity to see the Colosseum Underground.
The tour is considerably more enjoyable when you are accompanied by an experienced tour guide. In many respects, the experience you will gain here goes beyond learning.
The Colosseum's underground is now accessible to everyone. The Colosseum's undergrounds go on public display on June 26, 2021.
Where once gladiators and animals awaited before the fight, you can now stroll around the tunnels on a wooden platform and explore the hallways and arches.
Although the entire subterranean cannot be toured, you can see some parts of the rooms. And only a guided tour can provide you access to the Colosseum's underground.
Each year, millions of tourists experience the Colosseum, one of Rome's most famous landmarks. The Colosseum has so many historically unique spaces to explore, from the Arena Floor to the Underground. But purchasing tickets for the Underground is difficult.
Only guided tours are available for the colosseum underground and arena floor tours. The Colosseum underground tour is not something you can do on your own. Book your colosseum underground tour in advance online before the tickets sell out.
The mystery and tension that the Colosseum Underground Tour evokes contribute to its popularity. There isn't much to see as you descend here besides a few chambers.
There is a reconstruction of an old lift, which is quite amazing. Gladiators and animals were previously transported to the Arena floor using the elevator.
When you see the confined areas where gladiators once stood and hear your tour guide's horrific tales, the Colosseum subterranean gives you a true sense of what it was like to be there. It makes your nerves tremble.
At the same time, it displays the exquisite craftsmanship and construction of the ancient Roman era. It also acts as a reminder of how far we've progressed.
Is it worthwhile to see the Colosseum's Underground even if it's part of a longer tour itinerary? Definitely.
Yes! It is unquestionably worthwhile to take the VIP Colosseum Underground Tour with Roman Forum & Palatine Hill. Actually, it is one of the key highlights of the entire tour of the Colosseum. It offers an entirely new perspective on the design and background of this famous structure. An entirely separate world existed beneath the wooden Arena floor, which served as the stage for several gladiator contests and wild animal hunting. Roman engineers created a network of complicated and interconnected tunnels below the Colosseum arena's floor. When you take the Colosseum Underground Tour, you can witness all of these with your own eyes.
Roman Colosseum is the largest amphitheater from the ancient Roman Empire time and is one of the many pieces of Rome's original architecture still standing today. It symbolizes the beginning of gladiator fights.
The Flavian Amphitheater is its official name. Vespasian of the Flavian dynasty began building it in 72 AD, and his son Titus completed it in 79 AD. The amphitheater was formally inaugurated in the year 80 AD, and a 100-day festival followed. This amphitheater was primarily built for the amusement of Roman citizens where battles between wild animals and humans who were either prisoners or in slavery took place.
The Colosseum's antique worth is extremely astounding even today. Because of its significance, it is included in the UNESCO World Heritage Site of the Historic Centre of Rome.
This edifice, which goes back to the early Roman Empire, was once used to stage a variety of historical games. This structure was previously filled with thousands of spectators cheering from the stadium seats. Unfortunately, this once magnificent stadium has faced severe hardships throughout the years.
The Colosseum declined as the Roman Empire collapsed. In addition to negligence, the edifice was damaged by a series of earthquakes that occurred in the fifth century C.E. By the twentieth century, over two-thirds of the original construction had been dismantled.
Fortunately for us, the renovation of the structure began in the 16th and 17th centuries. Today, we can take the gladiators' arena and colosseum underground tour to visit this ancient site and be in awe of the building's incredible beauty.