Hassle-free Colosseum Night Tour with Exclusive Entry
Colosseum by night walking tour with the professional guide
Colosseum, Piazza del Colosseo, Rome, Metropolitan City of Rome, Italy
Travel Flexibly
Book with confidence knowing you can change your travel dates if your plans change. Read more
Special access to Colosseum underground with this exclusive night walking tour. On this special Dark Rome tour, you will hear the tales of Ancient Roman civilization as you stand on the same exact arena floor where gladiators once fought for their lives.
Tour Details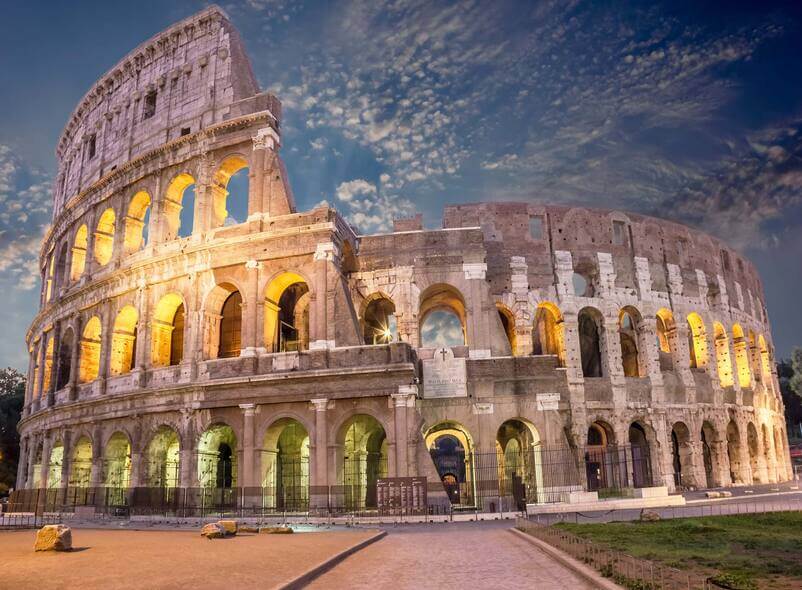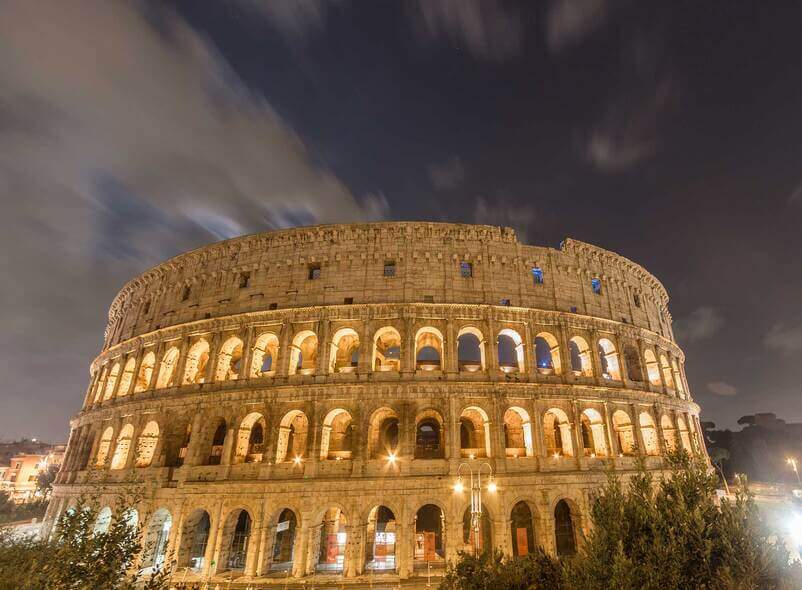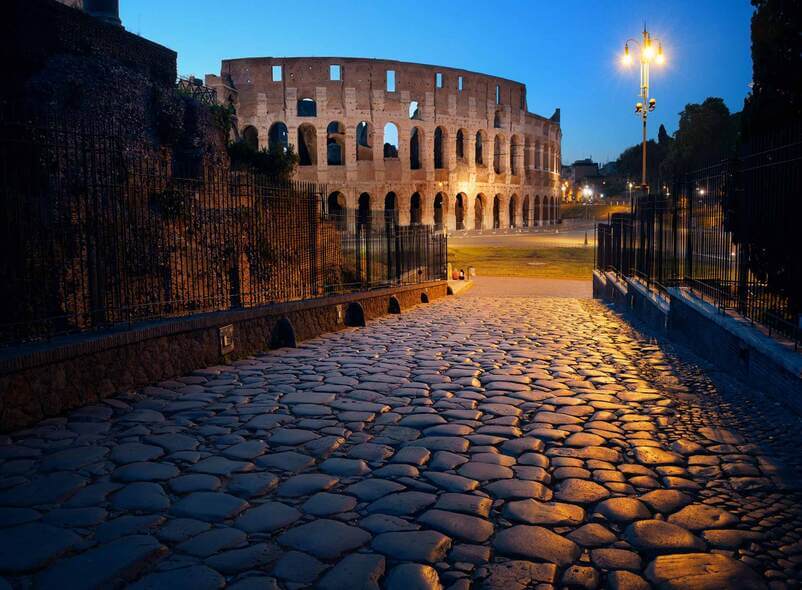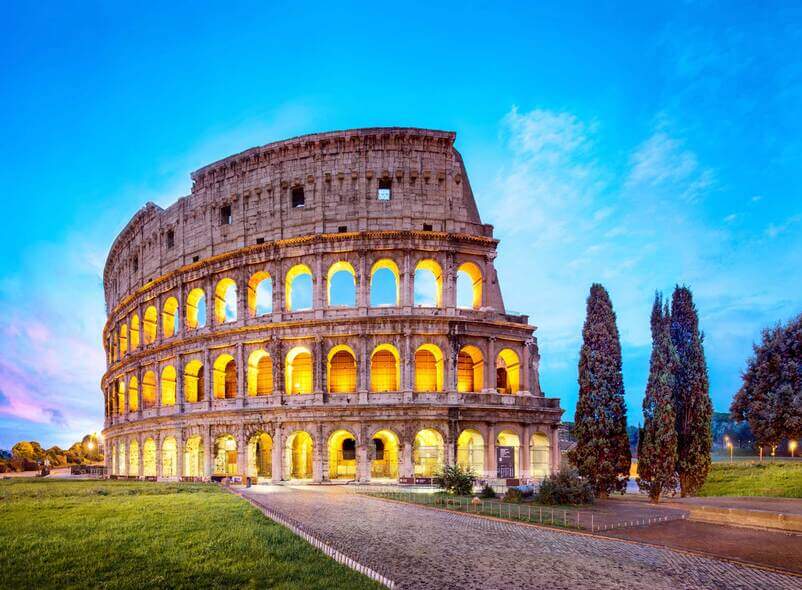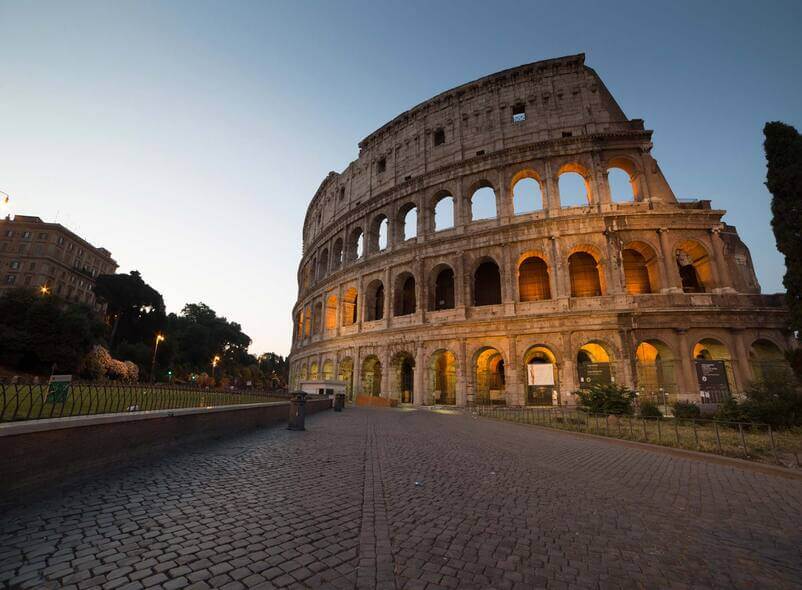 Tour Itinerary
Via del Monte Oppio, 10, 00184 Roma RM
Expert local English-spoken Guide
Main Tour Attractions: A brief Colosseum Underground tour in the illuminated night tour
This 1:15 hours night-walking tour at Colosseum lets you enjoy a VIP-style experience after the daytime crowds. The nighttime beauty of the Rome Colosseum will leave you speechless. In this guided tour you will get the chance to explore the Colosseum Underground, an exclusive space usually closed for the general public.
First stop: Entering by the Arena Floor
The night tour will start by entering the Arena floor. From here you are going to view this impeccable Colossal structure. By walking the same path as Gladiators you will learn so many fascinating stories about them. This retractable floor will open up the underground area which will offer the opportunity to view the underground rooms while standing in the center of the Arena.
Second stop: Colosseum Underground
Discover the secret tunnel that was once used by Gladiators, slaves, and wild animals to reach the Arena floor. The underground dungeons were the place where animals and gladiators were kept and readied before the fight. The cryptic past in those hidden dungeons becomes more intriguing on this dark night.
Tour Overview
Colosseum Underground night walking tour offers a very special and unique experience when the atmosphere around here is beautifully brightened up. With this tour service, you go to explore the Colosseum in the most magical and mesmerizing state. Almost no crowd will be around, you can explore the site at your own pace without being bothered by the scorching sun. The Rome Colosseum entirely has a different personality under the moonlight.
You can explore the real beauty of Rome for real in the night light. When the professional guide takes you through every row of historical and cultural facts beneath the Colosseum. It's a once-a-lifetime opportunity to see the colosseum in the nighttime tour. Let's learn what this tour takes you through.
A look inside Colosseum
Colosseum, the largest Amphitheater used by Ancient Roman to host gladiator games. A place holds so many great fight shows which involve killing over 5000 animals.
Rome will exist as long as the Colosseum does. The Colosseum represents a big part of Rome's antiquity. This ancient structure built by travertine stone slabs can hold many spectators. It has four floors. This biggest amphitheater only took less than 10 years to build.
What we saw today was just the skeleton. Great third-fifth outer brick walls were missing. When the gladiator's games started to lag down, it was transformed into marble, lead, and iron quarry to build other historically ancient monuments including St. Peter's.
The Colosseum Arena Floor
When entering the Colosseum you will see the Arena. The main stage for the great gladiator show, which was built of brick and wood. Here you will see some cellars which were once used to carry equipment used in the games. Once there were lifts that used to hoist up animals and gladiators through trap doors for the surprise effects in the game. Still today you can see those rails.
The whole architecture represents Roman's great architectural techniques. Their main and most common element in architecture is the arches, which were used to distribute weights of heavy construction. Allowing yourself to see all of these in bare eyes is a once-in-a-lifetime experience.
The long-hidden Colosseum Underground
This secret underground world or hypogeum carries a warren of chambers and vaulted passageways where gladiators, enslaved people, and wild animals were kept. Crowds were seated above the arena floor to watch the fight which was last held in the fifth century.
The main attraction of this tour is the backstage which is used by gladiators for readying themselves before the combat. They used the underground tunnel to move from their exercise area to the training area. And when the time came, they used the lift to rise onto the Arena floor where spectators were waiting for the fight.
Now this underground tunnel where those gladiators lived once opened for the public to visit. Visitors now can stroll on the wooden floor through the corridors used by fighters before their entrance into the arena and can peck into storage spaces that used to be caged animals. To see all of these always gives a jaw-dropping and sickening feeling.
Enjoy a fully guided night walking tour here and know more about Rome Colosseum history from your local expert guide.
Tour Highlights
The amazing view of Ancient Rome illuminated in this nighttime tour.

Exclusive entry to Rome Colosseum when it is closed for the general public.

Vip style experience that can not be available in the middle of daytime crowd.

Access to the Arena floor via Gate of Death which was used by the Gladiators thousands of years ago.

Stand in the exact same spot where Gladiators once stood 2000 years ago.

Unveil many unknown stories and facts from your professional tour guide.

A group of a maximum of 25 people on this night walking tour.
What is included
Guaranteed skip the long lines access

Professional tour guide

Audio headsets to hear the guide clearly

Small-group tour (not more than 25 people)
What is not included
Hotel pick-up and drop-off

Gratuities

Food/Beverage
See what people are saying
117 total reviews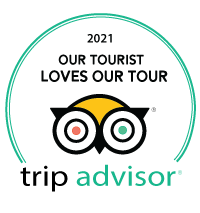 Average customer rating
5/5 Based on 117 Reviews
Frequently Asked Questions
Absolutely. Here you will enjoy the Rome Colosseum by avoiding the usual daytime crowds and rush. With this tour, you will be going to experience the Colosseum at its most unique state when all the lights are up.
Yes. Keep in mind that there are certain times of the year when the night walking tour is arranged. To see the tour availability kindly visit the tour booking page.
Book your ticket online from our website. Kindly click on the 'Book now' button to have your amazing night walking colosseum underground ticket. We advised you to book this particular tour in advance due to its limited availability.
Travelers who want to take this tour should have moderate physical fitness. During this tour, lots of physical activity is included. And the wheelchair is not accessible here.
Travelers are advised to wear comfortable walking shoes during the tour. Must bring a valid photo ID with you for entering the Colosseum, such as student's ID, Driver's License, Passport, or State ID for all work.
You are not allowed to take large bags, backpacks, or suitcases. Also not allowed to bring any glass bottles and containers. You may bring a small bag with all the essential items which you need to carry with you. Don't bring any large bags as there is no cloakroom service inside to accommodate the large items.
You are also not allowed to take pets, drones, baby strollers, and any kind of sharp objects with you during this tour.
Yes, for the children aged between 0 to 6 and young tourists aged between 7 to 17 can enjoy discounts on the total price. Students under 25 years old also can avail themselves of the discounts but need to come with a Student ID for proof of eligibility.
There are reduced-price tickets for being an EU citizen. The citizens aged between 18 to 25 years will enjoy reduced admission tickets. And there are EU complimentary tickets which can be available by the EU citizen age between 6 to 18. But please keep in mind, certain places require full entry price.
We keep our tour group size as limited as possible, not more than 25 people per group. All the tour groups are maintained following all the safety measures.
In this night walking tour, you will be going to experience Colosseum Underground and Arena Floor, not worrying about the crowd and the sun heat. With an intimate atmosphere, you will be guided by an expert local guide who will take you through every secret underground tunnel by following our professionally curated itinerary. After the tour ends, you can explore the outsides on your own.
For any kind of extreme weather conditions, the Colosseum Administration may limit access to some or all of its restricted areas (Colosseum, Arena Level, and Third Tier) to ensure the safety of visitors. If the activity got canceled you will get a different date or a full refund.
The tour falls under 'All sales Final' status which means this tour neither be canceled nor refunded.
If you inform us about the cancellation 48 hours before the travel date and we have the tour availability, we may arrange an alternate date for you. Kindly call or email us, for more details.
It is best to be at the tour meeting spot 25 minutes early. It is the customer's duty to arrive on time. If you arrive late or don't show up, we are sorry but we cannot accommodate you because we are already at the tour destination with other participants. Furthermore, the Colosseum tour ticket price is non-refundable. A refund or cancellation of the Colosseum ticket is not possible. As a result, if you miss it, you will not be refunded your ticket money.
You must pay the full cost of the tour ticket in order to reserve a different tour time.
Call us at +39 06 2757630 to cancel any trip; we're available Monday to Saturday from 8 am to 4 pm. Please review other cancellation-related FAQ of this tour and the Cancellation & Refund Policy of Rome Tour Tickets before canceling this tour.
At Rome Tour Tickets, we are acutely aware of the current circumstances resulting from the COVID-19 Pandemic. We are solely responsible for keeping you up to date with the most correct information.
Before visiting, travelers must obtain COVID-19 green certification, which should be attested to one of the following conditions:
Have already taken anti-SARS-CoV-2 vaccination or relative booster dose
Recovered from COVID-19 after receiving the first dose of vaccine
Negative Test certificate issued by member state
Those who age under twelve, as well as those exempt from the vaccination campaign due to appropriate medical certification, are excused from the COVID-19 green certification obligation. But must bring a vaccination certificate with them when visiting the Colosseum.
For those who haven't obtained the COVID-19 vaccination yet, a rapid test with negative results within 48 hours is mandatory.
Without this, you are not permitted to visit any art museums and cultural attractions in Italy.
Furthermore, it is advisable to be well-equipped with the correct surgical type mask. And in the time of any indoor and outdoor event, it is obligatory to wear FFP2 type masks.
Visit Covid-19 Travel Notice for the most up-to-date travel information during this epidemic.