Rome Colosseum Full-Day Tour with Vatican City
Full-day tour in Rome Colosseum & Vatican with hotel pickup
Colosseum, Piazza del Colosseo, Rome, Metropolitan City of Rome, Italy
Travel Flexibly
Book with confidence knowing you can change your travel dates if your plans change. Read more
Looking for a one-day Ancient Rome tour that contains all the highlighting parts of the Colosseum and Vatican? Well, we have brought to yoInstant Confirmation Mobile tour voucheru a perfect tour itinerary. With a knowledgeable tour guide, you will be going to have a memorable experience while attending all the anecdotes of the city.
Tour Details
Tour Itinerary
Tourists will be picked from the hotel and taken to the direct location
Expert Local English-spoken Guide
Main Destination
This One day Rome Tour is designed for those who want to travel the Rome in a single day. So set a plan for the perfect Rome vacation. We have designed this Tour by keeping all the main highlights of Rome. This convenient package contains 3000 years of history combined with two ancient site visits – the Colosseum and the Vatican.
The tour started by picking you up from your hotel room and going straight to the Vatican meeting point. From there you will start the best of Rome's journey.
First segment
The first part of this tour is visiting the mesmerizing beauty of the Vatican Museum and Sistine chapel that incorporates all the main highlights. From there you will go to the St. Peter's Basilica.
Vatican Museum
It's the house of many ancient and impressive arts. The art collection here is world-famous. This museum is comprised of 1200 rooms, 54 galleries, and the arts here spread across 7 kilometers of space. The most captivating art pieces here are Raphael's Rooms, Gallery of Maps, and Bramante's Pine Cone Courtyard. We guaranteed that the time you spend here is the best time you have ever spend at any place. You will be awe by gazing at these beautiful masterpieces and architecture. And there are stories behind every piece which will come back to life by an expert guide narration.
Sistine Chapel
The next move is to visit the Sistine Chapel, which considers the jewels of the Vatican. No visit to the Vatican will be complete without a tour to Sistine Chapel. Incredible frescoes by the renaissance artists and Michelangelo artworks are the highlights of this museum. The most world-famous works including Creation of Adam are here. By acquainted with an expert guide you can visit every corner of this museum at your own pace and will receive an in-depth explanation of every beautiful creation situated here.
St. Peter's Basilica
After your incredible outing at Sistine Chapel, you will be escorted to a beautiful gateway at St. Peter's Basilica. You can explore these beautiful landmarks at your own leisure. A guide will also be with you to explain to you the existence of these astonishing monuments.
Break time
After a brief visit to Vatican city, it's almost time for a lunch break. Our tour operator will take you to the famous Italian restaurants where you can taste some authentic Roman food and luscious gourmet meals. Afterward, you will be taken on a comfortable ride to our tour next segment.
Second segment
On the way to the most ancient part of beautiful Rome city, you will be stopped by some neighborhood beauty.
Piazza Venezia
Your journey will be paused at Piazza Venezia. Here you will be mesmerized by the famous stories and historic moments. You can see the Il Vittoriano, Palazzo Venezia, and Palazzo Generali and can stroll around the busy square.
Spanish Steps
While listening to your tour guide about the stories behind this famous Rome staircase you can take the Spanish steps to visit the other beauty that are sprawling around. By visiting these butterfly-shaped stairs you can gather around the most popular place in Rome.
Trevi Fountain
Explore's this classical beauty of Rome that combines with a little walking tour with a professional guide.
Via Del Corso
Next stop is for all the enthusiastic shoppers who are looking for a chance to visit the shop in this beautiful city. Some well-known brands are located in Via Del Corso. So take your time to shop from your heart's content.
The Colosseum
After discovering the other highlights of ancient Rome, It's time to visit the main spot. That is the Colosseum. It's the largest amphitheater in Rome you ever visit. While listening to your guide, you will enter this amphitheater using the gladiator's gate. With the special access, you don't have to wait in the outside queue. By learning so many unimaginable facts you can experience the best views of this amazing city.
The Roman Forum (Highlights from outside)
A stroll around the Roman Forum lets you explore the foundation of the Roman Empire. It was the bustling marketplace of Rome and the centre of the social and political activity of the Roman Empire. It was also the home of some important buildings. Today you will see a mass of ruins including the most ancient monuments from the 6th century.
The Palatine Hill (Highlights from outside)
Extend tour walking to Palatine Hill. Here you will capture all the interesting scenes as they unfold in front of your eyes. And with the expert tour guide, you can pedal down the narrow historic lanes of Ancient Rome. Don't forget to come with your camera.
This tour ended with dropping off to your accommodation with luxury transportation service.
Tour Overview
Rome one day tour lets you experience the breathtaking sights of this most breathtaking city. With a professional guide alongside you can wander around the most glorious Vatican state. With this tour, you can enter these beautiful monuments through the exclusively reserved entrances and can be mesmerized by the beauty of those masterpieces. This special access followed by an expert guide lets you explore every corner of the Colosseum, Palatine Hill, and Roman Forum.
This tour starts by picking you from your hotel in an air-conditioned car. Our tour operator first takes you to visit the smallest state, starting with Vatican Museums, Sistine Chapel, and St. Peter's Basilica. With Skip-the-line entrances, you don't have to wait outside at all. This private tour is organized to give you a personalized experience. After the Vatican tour, you will be taken to enjoy an authentic Italian lunch. Then this guided journey continue to heading towards the Colosseum. On the way to the Colosseum, you can experience many beautiful archaeological monuments standing high with their mesmerizing beauty. You will get a chance to visit the most popular attraction of Rome – Piazza Venezia. Can stair up in the Spanish steps while listening to your guide explaining this symbolic architectural design and the history beneath it. Don't miss an opportunity to explore the beautiful fountain at Rome – Trevi Fountain and throw a coin in the water as most locals here believe that it brings good luck.
After Trevi Fountain, your next stop will be Va Del Corso. It's an international Shopping street considers a paradise for shoppers. Ready to start your shopping spree here at most of the well-known brands in the world. Shop for your loved ones here at your heart content and ready to take your tour to the Colosseum.
At Colosseum, you will get a chance to enter this largest Amphitheater through the Gladiator's entrance and stand on the center of the Arena Floor to get a spectacular view of the Amphitheater. You will learn about once-hosted gladiator fights, mock naval battles, trials, triumphs, and many more ancient historical events that took place at this spot.
After an exclusive visit to Colosseum, stroll around the area of Roman Forum and Palatine Hill. Throughout this one-day journey, you can gather so much knowledge about these ancient sites which makes you feel they are still alive pulsating within living species. Take our flexible one-day Rome tour which is designed to keep our travelers' satisfaction in mind.
Tour Highlights
A memorable Ancient Rome City experience booked for the entire day.

Professional Tour guide.

Comfortable air-conditioned transportation facility.

Vatican Museum.

Sistine Chapel.

St. Peter's Basilica.

Piazza Venezia.

Spanish Steps.

Trevi Fountain.

Via Del Corso.

The Colosseum.

The Roman Forum.

The Palatine Hill.
What is included
Skip-the-line access to the Colosseum, Roman Forum and Palatine Hill

VIP entrance to the Vatican Museums, Sistine Chapel, and St. Peter's Basilica

Exclusive experience of the Gladiator's entrance & Colosseum Arena floor

Ticket and reservation fees to avoid the long queue

Expert, fluent English-speaking professional guides

Audio headsets

The group comprised of 8 people (maximum)

Comfortable air-conditioned vehicle accompanied hotel pick-up and travel around this ancient city

Traditional Roman Lunch

A customized, intimate experience
What is not included
Gratuities

Food/Beverage

Souvenir photos

Optional gratuities
See what people are saying
1 total reviews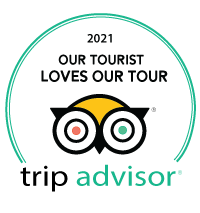 Average customer rating
0/5 Based on 1 Reviews
Showing 1 - 0 of 0 in total
Frequently Asked Questions
Yes, you will get the best of both worlds on this tour. As you make your way to the Colosseum, you'll pass through archaeological sites on your route. The Vatican Museum, Sistine Chapel, and St. Peter's Basilica are all part of your tour. The second section takes you on a tour of Ancient Rome, including the Colosseum. Skip-the-line access tickets are available for all of the highlighted locations.
Please note that, St. Peter's Basilica will be closed during Easter, on December 24 and 31, every Wednesday from 8:00 AM to 12:00 PM and religious holidays.
The Basilica is a place of worship that may be closed for religious activities without warning; in this case, a visit to the Vatican Library will be replaced.
Normally, the St. Peter's Basilica has another door that allows visitors to walk straight from the Sistine Chapel to the Basilica, however that door has been blocked for the time being since Covid19 Pandemic. As a result, no group tour or any tour may now enter the basilica from the interior. All visitors must depart the Vatican and proceed to the Saint Peter's Basilica, which has a separate entrance. As a result, St. Peter's Basilica is not included in a group tour at this time.
On this tour do not worry about the meeting point. As you are directly picked by our representative from your hotel.
Tourists will be picked up from their hotels by the tour operators and driven to the specified spot. Hotel pickup time is between 8 a.m. and 8:30 a.m. The tour schedule is quite precise as the tour started at 9:30 Am. It is recommended that all visitors arrive on time, or else they may miss their transportation.
Must bring a valid photo ID with you for entering the Colosseum, such as student's ID, Driver's License, Passport, or State ID for all work.
As it is the daytime tour don't forget to bring a water bottle, sunscreen with you and maybe you can bring some coins in case you want to make wishes in the Trevi Fountain.
As this tour involves a walking tour at Rome's most iconic archeological sites such as Colosseum, Roman Forum, and other uneven terrains, don't forget to wear comfortable shoes during the tour.
Travelers who want to take this tour should have moderate physical fitness. During this tour, lots of physical activity is included. And the wheelchair is not accessible here.
You are not allowed to take large bags, backpacks, or suitcases. Also not allowed to bring any glass bottles and containers. You may bring a small bag with all the essential items which you need to carry with you. Don't bring any large bags as there is no cloakroom service inside to accommodate the large items.
Yes, Our tour will continue in rain and shine. If there is no notice from the Colosseum Authority about the tour, we won't cancel the tour.
But due to extreme weather conditions, there might be restrictions to visit certain areas (Colosseum, Arena Level, and Third Tier) for the safety of visitors. In that case, we will notify you accordingly or offer a different date.
Yes, an exclusive lunch at a classic Italian restaurant is involved in this tour. After the half-day of your tour is done, our tour guide will take you to some famous restaurants to have the authentic Roman food taste.
Yes, there is a hotel transportation option included in the price of the trip. You will be picked up immediately from your hotel and transported in style and comfort in an air-conditioned van around the ruins of Ancient Rome. And on the way back to the hotel you will also get hotel drop-off service.
Keep in mind that this method of transportation isn't available all year round. The availability of transportation becomes increasingly scarce when demand is high.
Well, we always stick to our pre-planned itinerary that is designed thinking about the traveler's comfort in mind. This particular one-day Rome tour starts by visiting the world's smallest state first, that is the Vatican, and next is the Colosseum. If you have any questions about the itinerary feel free to reach out to us by email or give us a call
Precisely yes. Regardless of whatever tour you pick, guided tours are the finest way to see the city's most famous attractions. You'll learn a lot about the history of the places you go to. A tour guide will also ensure that you skip all the lines and have a relaxing day at the Vatican and in Ancient Rome.
No, you can't. The maximum number of participants on this tour is 8. If all of the tour seats are taken, you will be unable to include any more people in your group.
No, you can't change the tour date and time of this tour. Because this tour includes luxury vehicle transportation, a private tour guide, skip-the-line tickets to the Vatican and the Colosseum, as well as lunch, you will be unable to modify the date of the tour after your booking has been confirmed. We recommend that you pay attention during the reservation process and double-check that you have selected the right day and hour of entry.
The reservation for this tour cannot be canceled. If the ticket is not used, no refund will be given.
It is best to be at the tour meeting spot 25 minutes early. It is the customer's duty to arrive on time. If you arrive late or don't show up, we are sorry but we cannot accommodate you because we are already at the tour destination with other participants. Furthermore, the Colosseum tour ticket price is non-refundable. A refund or cancellation of the Colosseum ticket is not possible. As a result, if you miss it, you will not be refunded your ticket money.
You must pay the full cost of the tour ticket in order to reserve a different tour time.
Call us at +39 06 2757630 to cancel any trip; we're available Monday to Saturday from 8 am to 4 pm. Please review other cancellation-related FAQ of this tour and the Cancellation & Refund Policy of Rome Tour Tickets before canceling this tour.
At Rome Tour Tickets, we are solely responsible for keeping you up to date with the most correct information.
According to new COVID-19 rules, now tourists don't need to show a vaccination certificate, test certificate, or "Green Pass" to enter the Rome, Colosseum. Also, no certificate is required to enter restaurants, museums, historical places, etc.
When visiting the Colosseum, you must wear a mask. If you violate this rule, you can not enter the Colosseum.
At the entrance, your temperature will be taken; if it is higher than 37.5C (99.5F), entry will be refused.
While in the open-air areas of the Roman Forum / Palatine Hill, the mask requirement may be relaxed. However, you must wear a mask when entering the Roman Forum area.
Visit Covid-19 Travel Notice for the most up-to-date travel information during this epidemic.
Things to know
Sometimes you don't have enough time to take the colosseum and Vatican tour on different dates. In such cases, the Rome one-day tour is perfect for you. It will allow you to explore all the major highlights of Rome city including the Vatican Museums, Sistine Chapel, St. Peter's Basilica, Trevi Fountain, Colosseum, Roman Forum, Palatine Hill, and other highlights along the way. The day is going to be very long. It can get a little tiring. But all worth it.
One day is not enough time to see everything, no matter how small. Prioritizing a list of sights to see is something we'll advise. Booking two separate tours on different days is advised if you want a more in-depth tour.
A day tour of the Vatican is an excellent idea. Before embarking on the tour, you should first learn a few facts about Vatican City. It is not a city, but rather a city-state of approximately 600 people. You can simply drive or walk from Rome to Vatican City without needing a passport. But keep the necessary identification and passport in your side bag in case of emergency.
On the first day, we recommend visiting the Vatican Museums, the Sistine Chapel, and St. Peter's Basilica. The following day, the other parts of the Vatican City. That way, you won't be exhausted while still getting a full tour of Vatican City.
If you visit the Colosseum and Vatican tour with this Rome in one day tour, plan on spending at least one hour inside Colosseum, 20 minutes outdoors, and another hour seeing the Roman Forum.
If you want to see everything in and around the Colosseum, you'll need to spend at least 3 hours in the area. Plus an extra hour to visit other main attractions in Rome such as Piazza Venezia, the Spanish Steps, and the Trevi Fountain. Total 4 hours at Rome Colosseum.
It is recommended that you set aside at least 3 - 4 hours to comfortably see the Vatican Museums due to its magnitude.
Most guided tours last three hours, including the tour of the Sistine Chapel and St. Peter's Basilica. Furthermore, it is advised that you set aside at least 30 minutes to see Saint Peter's Basilica.
The first half of the Rome in a Day Tour, which combines the Colosseum and Vatican tours, took place in Vatican City, and the second segment was spent in Rome and the Colosseum. So, if we add up all the experience, it comes to 8 hours.
The Vatican City and the Colosseum are 4 kilometers apart. The road distance is 4.8 kilometers. From Vatican City to the Colosseum, you can travel by bus, train, vehicle, or foot.
Alternatively, if you book our Rome full-day tour, you don't have to worry about transportation. Because it is a Rome tour with hotel pickup. So you will be picked up from your hotel room and taken on a comfortable tour to Vatican City, the Colosseum, and other locations in and around Rome.
It takes only 17 minutes (5.4 kilometers) through Corso Vittorio Emanuele II, 19 minutes (6.8 kilometers) via Via Claudia, and 25 minutes (8.5 kilometers) via Viale delle Mura Aurelie. The timing can differ based on any given situation.