Rome Private Tour with Skip-the-Line Access
Rome Colosseum private walking tour with private guides
Colosseum, Piazza del Colosseo, Rome, Metropolitan City of Rome, Italy
Travel Flexibly
Book with confidence knowing you can change your travel dates if your plans change. Read more
Embark to Ancient Rome and spend a relaxing afternoon by walking to the serene environment at Colosseum with a small tour group by side. An intimate way to discover the Colosseum with no wait times in line.
Tour Details
Tour Itinerary
Via Piazza del Colosseo, 00184 Roma RM, Italia
Note: Meet the tour guide at the green kiosk on the right as you exit the Colosseo metro station. Tour guide will be there carrying your name sign on a white board.
France , German, Spanish, Italian, Russian
A private walking tour to Colosseum
Well, no tour at Colosseum will feel as personal and exceptional as the private tour to Colosseum. Your journey will begin by finding antiquity in the walls of the world's biggest amphitheater. With the skip-the-line access, you can explore the underground backstage to see the extraordinary inner works of this amphitheater. Listen to the past events and the famous Gladiator's combat that occurs in between these encircling walls.
Explore the Ancient Roman Forum
The Colosseum tour would not be complete without a tour at Roman Forum. And our next destination is that place. A walk in the Roman Forum helps you to learn a lot about the political and social activity of the Roman Emperor. Here you will see many archaeological beauty as well, including the one from the oldest century. It is a large area with no shelter from the sun, so bring enough fluids with you while visiting this site.
Next comes The Palatine Hill
You have to walk uphill to explore this hillside. It has more shades compared to the Roman Forum. After circling around you will have a phenomenal bird eye view down onto the Roman Forum.
That's not the end,
While visiting the Colosseum, this private tour also includes some neighborhood tours as well. Here you will get a guided tour at Trevi fountain, 2nd-century Pantheon, can see the Spanish steps, Piazza Navona, and more. While strolling you can taste out several Roman street foods as well, such as gelato, cheese, pizza, and so on.
Tour Overview
Exploring this marvelous monument in a private tour group and a dedicated guide let you explore the place at your own pace. If you ever wonder how it feels like to explore ancient Rome in a quiet environment, this is the chance you can have it. This afternoon walking tour with a private group lets you endure the ancient landmarks of this city in a most authentic way.
With skip the line access, you can enter the Colosseum, Roman Forum, and Palatine Hill in a small group consisting of 8 at a maximum. One of the benefits of such private tours is, you will have a dedicated tour guide from whom you can receive undivided deliberation of every single detail of all the ancient monuments. At the end of the tour, you will have a clear understanding of the art, history, and tradition of this beautiful city.
Starting at the Colosseum, you will be astonished to see the underground chambers and Arena Floor which is generally closed to the public. But with a private guided tour, you can explore that and more. Your tour will be moved to the Ancient city centre, that is the Roman Forum where Roman emperors rule the city with their political and social influence. And not to forget the beautiful Palatine hill where Rome was founded by a legendary hero, Romulus.
Our Colosseum tour also including the following places
Trevi Fountain
This fountain is within walking distance from the colosseum, exactly 19 min away. It is the largest fountain surrounded by beautiful Roman houses. It rises in the middle of the square and has many mythological figures. It's a popular spot among tourists to throw coins on the fountain and make a wish.
Capitoline Hill
Capitoline Hill is one of the seven hills of Rome. Located in the center of Rome is one of the popular tourist stops. It was an important religious spot in ancient Roman times.
Pantheon
It is the former Roman temple, the most preserved building in by ancient Rome. This temple is dedicated to all the Gods of Pagan Rome. It was founded by Emperor Hadrian in 117 to 138 A.D. The architecture of the Pantheon is one of the fascinating sights that attract many tourists every year.
Spanish Steps
A set of steps by Rome that climb a steep slope between Piazza di Spagna at the base and Piazza Trinita Dei Monti at the top. It contains a total of 138 steps. During spring and summer, these famous steps of the old city center are crowded with tourists. You are not allowed to sit on the steps.
Piazza Navona
Piazza Navona is an open space in ancient Rome built in the 1st century during Emperor Domitian's rule. It is popularly known for Baroque architecture. Despite having undoubted architectural beauty and history, most tourists visit here for a pleasant hangout and take a bite from the nearby restaurants.
Exploring this ancient city while soaking in enriched history, arts, and beautiful architecture, the time seems to be stuck at one place. It's such an opportunity that no one wants to miss. Book the tour ticket in advance so you also don't miss out on this exclusive Private tour.
Highlights
A private walking tour to Colosseum, Roman Forum, and Palatine Hill.

Skip the lines to entry with an expert guide.

Get complimentary audio headsets.

Discover all the top ancient attractions of the neighborhood.

Walkthrough the historic city lane of Rome and enjoy all the Ancient Roman Aqueduct.

A private small-group not more than 6 participant.

Explore the amazing and beautiful fountain in Rome – Trevi Fountain.

Explore the historical Pantheon and Spanish Steps.

Mesmerized by the ancient beauty of Piazza Navona.
What is included
Special access to the Colosseum, Roman Forum, and Palatine Hill

Walking Tour of Capitoline Hill, Spanish Steps, Trevi Fountain, Pantheon, and Piazza Navona

Expert, fluent English-speaking guides

Ticket and reservation fees to avoid the line

A hot drink (coffee or hot chocolate) in winter or A gelato in the summer

Maximum group size of 6 to 8 people
What is not included
Gratuities

Hotel Pick-Up/Drop-Off
See what people are saying
28 total reviews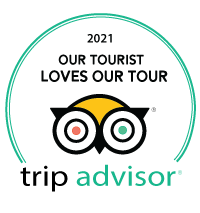 Average customer rating
4.9/5 Based on 28 Reviews
Frequently Asked Questions
You can meet the tour guide at the green kiosk on the right as you exit the Colosseo metro station. Tour guide will be there carrying your name sign on a white board.
No, there is no café or bar inside the Colosseum. If you want some restaurant suggestions, our representative will happy to help you to find out after the Colosseum tour.
With this special access at Colosseum, you can explore the first and second-tier and the internal corridors at Colosseum. This ticket is not accessible for the underground area, the upper tiers, from the third to the fifth tiers, or the Arena. You can explore the Roman Forum and Palatine Hill using the same ticket.
Yes, using the same ticket you can explore the Roman Forum and Palatine Hill and can enjoy the beautiful view at Capitoline Hill, Spanish Steps, Trevi Fountain, Pantheon, and Piazza Navona.
If you reserve the special access ticket, you must begin your tour at the Colosseum. After the tour ends at Colosseum, you then can visit the Roman Forum and other archeological sites within the following 48 hours from your entrance to the Colosseum. Other sites have comparably less crowd than the Colosseum, that's why we prefer the Colosseum visit first and then other places.
Travelers who want to take this tour should have moderate physical fitness. During this tour, lots of physical activity is included. And the wheelchair is not accessible here.
Travelers are advised to wear comfortable walking shoes during the tour. Must bring a valid photo ID with you for entering the Colosseum, such as student's ID, Driver's License, Passport, or State ID for all work.
You are not allowed to take large bags, backpacks, or suitcases. Also not allowed to bring any glass bottles and containers. You may bring a small bag with all the essential items which you need to carry with you. Don't bring any large bags as there is no cloakroom service inside to accommodate the large items.
You are also not allowed to take pets, drones, baby strollers, and any kind of sharp objects with you during this tour.
Yes, Our tour will continue in rain and shine. If there is no notice from the Colosseum Authority about the tour, we won't cancel the tour.
But due to extreme weather conditions, there might be restrictions to visit certain areas (Colosseum, Arena Level, and Third Tier) for the safety of visitors. In that case, we will notify you accordingly or offer a different date.
You should call us at least 24 hours before your scheduled departure, only then we will arrange you a different time or date of this tour if we have seats available. For further information, please contact us by phone or email.
It is best to be at the tour meeting spot 25 minutes early. It is the customer's duty to arrive on time. If you arrive late or don't show up, we are sorry but we cannot accommodate you because we are already at the tour destination with other participants. Furthermore, the Colosseum tour ticket price is non-refundable. A refund or cancellation of the Colosseum ticket is not possible. As a result, if you miss it, you will not be refunded your ticket money.
You must pay the full cost of the tour ticket in order to reserve a different tour time.
Call us at +39 06 2757630 to cancel any trip; we're available Monday to Saturday from 8 am to 4 pm. Please review other cancellation-related FAQ of this tour and the Cancellation & Refund Policy of Rome Tour Tickets before canceling this tour.
At Rome Tour Tickets, we are acutely aware of the current circumstances resulting from the COVID-19 Pandemic. We are solely responsible for keeping you up to date with the most correct information.
Before visiting, travelers must obtain COVID-19 green certification, which should be attested to one of the following conditions:
Have already taken anti-SARS-CoV-2 vaccination or relative booster dose
Recovered from COVID-19 after receiving the first dose of vaccine
Negative Test certificate issued by member state
Those who age under twelve, as well as those exempt from the vaccination campaign due to appropriate medical certification, are excused from the COVID-19 green certification obligation. But must bring a vaccination certificate with them when visiting the Colosseum.
For those who haven't obtained the COVID-19 vaccination yet, a rapid test with negative results within 48 hours is mandatory.
Without this, you are not permitted to visit any art museums and cultural attractions in Italy.
Furthermore, it is advisable to be well-equipped with the correct surgical type mask. And in the time of any indoor and outdoor event, it is obligatory to wear FFP2 type masks.
Visit Covid-19 Travel Notice for the most up-to-date travel information during this epidemic.