Rome Skip-the-Line Colosseum Tickets
Priority access to Colosseum, Roman Forum, Palatine Hill
Colosseum, Piazza del Colosseo, Rome, Metropolitan City of Rome, Italy
Travel Flexibly
Book with confidence knowing you can change your travel dates if your plans change. Read more
You'll visit Colosseum, Roman Forum, & Palatine Hill with a privileged access ticket that makes sure you're not wasting a minute in line. At the end of the day, you will leave this site by making some once-in-a-lifetime memorable experiences.
Tour Details
Skip-the-line Information
via del colosseo, 31, 00184 roma rm, italy
Traveler can choose the time as per their convenience
What our Skip-the-line Tickets cover
Enjoy the fast track entrance with a combined package of Colosseum, Palatine Hill and the Roman Forum in Central Roma. Have your own hustle-free experience with our exclusive skip-the-line ticket. Discover the miracle of some of the Roman Republic's biggest structures within our ticket. Check our blog post to learn more about Skip-the-line Colosseum Underground Tour.
Colosseum
Visit your favorite ancient site in Rome at your peace. With the help of our skip-the-line tickets, we ensure your travel here runs much smoother. You can get inside quickly to start exploring the site without wasting a single moment in the queue. Get a gladiator's view of this iconic arena and explore the amphitheater which is off-limits for the general public.
Roman Forum
After a brief walk at the age-old amphitheater, get ready for the special entry at Roman Forum as well. Our skip-the-line tickets ensure you can reach the heart of ancient Rome in the Forum.
Palatine Hill
Next and the last spot you can access by our priority entrance ticket is Palatine Hill. Visiting this route lets you enrich your knowledge of Ancient Rome. Each path will take you to the jaw-dropping wonders of Ancient Rome.
An overview of Skip-the-line Access
Getting a chance to Visit Rome colosseum is a once-in-a-lifetime opportunity. And if that opportunity comes with skip-the-line tickets then it becomes much better. Experience the power of the Roman Emperor and discover the largest amphitheater in the land of Rome with this exclusive ticket.
Take a peaceful walk inside the magnificent history of the Colosseum on your own. Skip the lengthy ticket queue and relive the life of legends of emperors and gladiators. You don't have to stand in the queue while entering the Roman Forum and Palatine Hill as well. You can choose your convenient time to start the activity. After finishing this mesmerizing ancient place visit, don't forget to capture photos to give a perfect ending to this excursion.
Highlights
Skip-the-line tickets at the most wondrous place in Rome, Colosseum.

Experience the social and political centre of ancient Rome – Roman Forum.

Enjoy the panoramic view at Palatine Hill.
What is included
Skip-the-line ticket at Colosseum, Roman Forum & Palatine Hill

Instant ticket delivery

Mobile Voucher

Downloadable map of the Colosseum
What is not included
Professional Guide

Access to the Colosseum's Underground, 4th and 5th floors

Gratuities

Food and drinks

Hotel Pick-Up/Drop-Off
See what people are saying
1 total reviews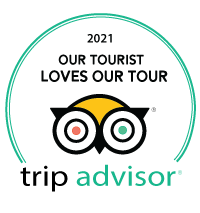 Average customer rating
0/5 Based on 1 Reviews
Showing 1 - 0 of 0 in total
Frequently Asked Questions
A skip-the-line ticket means you can enter the Colosseum with a separate entrance without the worry of dealing with the long queue. It saves your waiting hours which you can invest inside to enjoy your trip comfortably.
Yes, special entrance tickets are available at Colosseum, Roman Forum & Palatine Hill without worrying about the long general access lines. Please note that you must have to pass the security checks before entering the colosseum and that point might cause some delays.
Travelers who want to visit the Colosseum should have moderate physical fitness. As it requires lots of physical activity. And the wheelchair is not accessible here.
Travelers are advised to wear comfortable walking shoes. Must bring a valid photo ID with you for entering the Colosseum, such as student's ID, Driver's License, Passport, or State ID for all work.
You are not allowed to take large bags, backpacks, or suitcases. Also not allowed to bring any glass bottles and containers. You may bring a small bag with all the essential items which you need to carry with you. Don't bring any large bags as there is no cloakroom service inside to accommodate the large items.
You are also not allowed to take pets, drones, baby strollers, and any kind of sharp objects with you.
The ticket price is free for children ages under 6 years. A discount is applicable for young tourists ages between 6 and 18 years. The students must bring a valid student ID to avail of the discount.
For EU citizens there are some special discounted prices available. Mainly they can avail two types of tickets. Reduced ticket price applicable for EU citizens who are ages between 18 to 25. And EU complimentary tickets applicable for EU citizens ages between 6 to 18. Please note that charges can vary depending on the place. Kindly check the booking requirements before confirming the ticket.
No there is no dress code as such but do wear your comfortable pair of shoes while visiting the Colosseum so you won't face any sore feet during the walking.
No. here you only get the skip-the-line access ticket for the Colosseum, Roman Forum, and Palatine Hill by using that you can easily enter the sites without waiting in line. Kindly check our Colosseum tour page to get a guided tour service to Ancient Rome.
If you forget to reserve your tickets to the Colosseum, Roman Forum and Palatine in advance, don't stress. You can still go by doing the last-minute booking. This ticket ensures your seamless entry to the largest amphitheatre and magnificent history of Rome and offers skip-the-line entry so you don't waste time waiting in lengthy queues.
The last-minute booking is non-refundable. If you need to cancel your ticket, please notify us at least 24 hours before your scheduled departure time.
It is best to be at the tour meeting spot 25 minutes early. It is the customer's duty to arrive on time. If you arrive late or don't show up, we are sorry but we cannot accommodate you because we are already at the tour destination with other participants. Furthermore, the Colosseum tour ticket price is non-refundable. A refund or cancellation of the Colosseum ticket is not possible. As a result, if you miss it, you will not be refunded your ticket money.
You must pay the full cost of the tour ticket in order to reserve a different tour time.
Call us at +39 06 2757630 to cancel any trip; we're available Monday to Saturday from 8 am to 4 pm. Please review other cancellation-related FAQ of this tour and the Cancellation & Refund Policy of Rome Tour Tickets before canceling this tour.
At Rome Tour Tickets, we are acutely aware of the current circumstances resulting from the COVID-19 Pandemic. We are solely responsible for keeping you up to date with the most correct information.
Before visiting, travelers must obtain COVID-19 green certification, which should be attested to one of the following conditions:
Have already taken anti-SARS-CoV-2 vaccination or relative booster dose
Recovered from COVID-19 after receiving the first dose of vaccine
Negative Test certificate issued by member state
Those who age under twelve, as well as those exempt from the vaccination campaign due to appropriate medical certification, are excused from the COVID-19 green certification obligation. But must bring a vaccination certificate with them when visiting the Colosseum.
For those who haven't obtained the COVID-19 vaccination yet, a rapid test with negative results within 48 hours is mandatory.
Without this, you are not permitted to visit any art museums and cultural attractions in Italy.
Furthermore, it is advisable to be well-equipped with the correct surgical type mask. And in the time of any indoor and outdoor event, it is obligatory to wear FFP2 type masks.
Visit Covid-19 Travel Notice for the most up-to-date travel information during this epidemic.