Colosseum, Vatican Museums, Sistine Chapel, and St. Peter's Basilica Guided Tour with Privileged Entrance
See the Best of Rome in one day in the Colosseum, Vatican Tour with Sistine Chapel including special no-wait entry
Colosseum, Piazza del Colosseo, Rome, Metropolitan City of Rome, Italy
Travel Flexibly
Book with confidence knowing you can change your travel dates if your plans change. Read more
A special advantage of no-wait entry at the Vatican and skip-the-line access to the Colosseum during this 6-hour private tour. Get the chance to get an unforgettable experience by visiting the most fascinating sites in the world with privileged entrance.
Tour Details
Tour Itinerary
Via Germanico, 40, 00192 Roma RM (for Vatican)
Via del Colosseo, 31 (for Colosseum)
Optional (choose it during the tour booking process, extra charges applicable)
Expert local English-spoken Guide
Main Tour Attractions
Explore the top attractions of Rome city in one day. The first part of this tour starts with an in-depth knowledge of the smallest state run by the Pope.
First Segment
Engage yourself by the features of different works at Vatican Museums, Sistine Chapel, and St. Peter's Basilica.
Vatican Museum
While visiting the Vatican Museum you will learn about the art sculpture, the popes, and of course the fascinating stories of renaissance stories by your expert guide. While walking around the beautiful galleries you will see the highlights includes:
Greek sculptures

Galleries of Maps

Apollo of the Belvedere
Sistine Chapel
Our guides are authorized by the Vatican, so surely you will get an in-depth and unique experience here. And one thing to keep in mind is that no talking is allowed inside the Chapel. So the local guide explanation you get beforehand. Once you are inside the chapel you can peacefully explore every work here, in particular the Michelangelo works. The main highlights here are the Creation of Adam and the Last Judgement.
St. Peter's Basilica
The next stop at the Vatican is St. Peter's Basilica. Head over to basilica the most significant churches that hold a pride place at the Vatican. You will be educated on all of the interesting aspects of this holy architecture. Check out the famous artworks here such as Carlo Maderno, Bernini, Donato Bramante, and so on.
Second Segment
After a brief tour of Vatican city, it's time to explore the most mesmerizing part of Ancient Rome – the Colosseum. Meet your tour guide at the given meeting point and visit the top attractions with skip-the-line access.
Colosseum
Enter to Colosseum by the gladiators' entrance. And the moment you start exploring this site, your guide will start narrating the stories of Ancient Rome that include the history of mighty emperors, gladiators' combat, and of course the famous amphitheater. You will learn about different animals as they fought here on this exact arena floor. You will also learn about the 100 days celebration at Colosseum and the history that has been spinning for centuries. After finishing visiting Colosseum, continue your tour to Roman Forum and Palatine Hill.
Roman Forum
The privileged entrance here ensures that you don't have to waste time in line. With a small group beside you will have an engaging experience here. You will learn about the political and social events that took place here.
Palatine Hill
During your visit to Palatine hill, you will experience the major highlights that are covering this hillside area. You won't miss any hidden details of the site. With a local guide and small group, you truly have a VIP experience on this tour like no other.
Tour Overview
Embark on a trip to two of Ancient Rome in a single day. Get privileged access to Colosseum and Vatican tour with Sistine chapel in this special tour itinerary. This tour has been designed for those tourists who want to visit the historic places of Rome in one day. Without wasting a single moment waiting in the queue, get yourself occupied exploring the beautiful artworks from the renaissance era at Vatican Museum and Sistine chapel. After a brief tour at the museum ends, spent some time gazing at the beauty of St. Peter's Basicilia architecture. Your tour guide will be with you to make sure you have an understanding of the background of different ancient works of renaissance artists.
Once the tour at the Vatican ends, the second part will start. That means an in-depth visit to the Colosseum. Meet your tour guide at the Colosseum meeting point and start to discover ancient pieces at these sights. With the skip-the-line access, you can enter the biggest Amphitheater through the Gladiator's entrance and save waiting times. Besides a tour guide, you can visit the must-see sights at Ancient Rome, including Roman Forum and Palatine Hill. Exploring this beautiful city feels like time has stopped at one moment. Every road, monument, stones here tells a story. It's an exclusive opportunity that no one should miss.
Tour Highlights
Guided tour at Vatican Museums, Michelangelo's Sistine Chapel and St. Peter's Basilica.

Explore St. Peter's Basilica and see La Pieta sculpture.

See the famous artworks of Raphael, Bernini at Vatican Museums.

Experience Michelangelo masterpiece frescoes at Sistine Chapel.

With a professional guide explore Colosseum and the neighborhood's symbolic monument.

Wander around the Roman Forum and Palatine Hille, learn about the great power of the Roman Emperor, their lifestyles, and other eternal parts of this city.
What is included
Fast-track entrance to Vatican Museums, Sistine Chapel, and St. Peter's Basilica

Privileged access to the Colosseum, Roman Forum, and Palatine Hill

Ticket and reservation fees

Expert guide for both parts of the tour

Dedicated headsets

Transportation (Optional)
See what people are saying
0 total reviews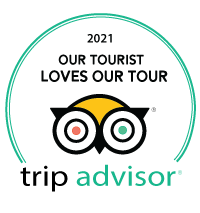 Average customer rating
0/5 Based on 0 Reviews
Showing 1 - 0 of 0 in total
Frequently Asked Questions
Mostly we follow the exact itinerary that we designed exclusively for you. In this tour, you will start by visiting the Vatican Museum and Sistine Chapel, St. Peter's Basilica and the next part continues to the Colosseum.
Please note that St. Peter's Basilica will be closed during Easter, on December 24 and 31, every Wednesday from 8:00 AM to 12:00 PM and religious holidays.
The Basilica is a place of worship that may be closed for religious activities without warning; in this case, a visit to the Vatican Library will be replaced.
Normally, the St. Peter's Basilica has another door that allows visitors to walk straight from the Sistine Chapel to the Basilica, however that door has been blocked for the time being since Covid19 Pandemic. As a result, no group tour or any tour may now enter the basilica from the interior. All visitors must depart the Vatican and proceed to the Saint Peter's Basilica, which has a separate entrance. As a result, St. Peter's Basilica is not included in a group tour at this time.
If you have any questions about the itinerary, kindly contact us by email or give us a call.
Yes, our colosseum tour tickets combined with the admission and reservation fees.
Travelers are advised to wear comfortable walking shoes during the tour. Must bring a valid photo ID with you for entering the Colosseum, such as student's ID, Driver's License, Passport, or State ID for all work.
You are not allowed to take large bags, backpacks, or suitcases. Also not allowed to bring any glass bottles and containers. You may bring a small bag with all the essential items which you need to carry with you. Don't bring any large bags as there is no cloakroom service inside to accommodate the large items.
You are also not allowed to take pets, drones, baby strollers, and any kind of sharp objects with you during this tour.
Yes, Our tour will continue in rain and shine. If there is no notice from the Colosseum Authority about the tour, we won't cancel the tour.
But due to extreme weather conditions, there might be restrictions to visit certain areas (Colosseum, Arena Level, and Third Tier) for the safety of visitors. In that case, we will notify you accordingly or offer a different date.
The ticket price is free for children ages under 6 years. A discount is applicable for young tourists ages between 6 and 18 years. The students must bring a valid student ID to avail of the discount.
For EU citizens there are some special discounted prices available. Mainly they can avail two types of tickets. Reduced ticket price applicable for EU citizens who are ages between 18 to 25. And EU complimentary tickets applicable for EU citizens ages between 6 to 18. Please note that charges can vary depending on the place. Kindly check the booking requirements before confirming the tour.
For the Vatican tour, the meeting point is Viale Giulio Cesare, 199, 00192 Roma RM, and for the Colosseum tour meeting point is Via del Colosseo, 31. While reaching the meeting point you will see the tour operator holding your name sign on a whiteboard.
Hotel pick-up service is optional. If you choose hotel pick-up transportation during the booking process, we will organize a pickup for your group. And it comes with extra charges.
This tour follows 'All Sales final' status, which means you neither cancel nor get a refund for this tour.
At Rome Tour Tickets, we are acutely aware of the current circumstances resulting from the COVID-19 Pandemic. We are solely responsible for keeping you up to date with the most correct information.
Corona vaccine certificates need to be brought with each tourist on the tour. Travelers need to get tested negative for coronavirus no more than three days (72 hours) before the tour. And they must need to bring the test report alongside the Vaccine certificate. You are not permitted to visit any attractions in Italy without this. Visit Covid-19 Travel Notice for the most up-to-date travel information during this epidemic.