Best Florence Walking Tour with Uffizi Gallery
Book online the best Florence City tour with guide
Via della Condotta, 12, Florence, Metropolitan City of Florence, Italy
Travel Flexibly
Book with confidence knowing you can change your travel dates if your plans change. Read more
Explore Florence while following along the footsteps of great Renaissance sculpture and art. Join a walking tour of this lively city and be enchanted by the historic center. The Uffizi Gallery, which houses works by Pontormo, Giorgione, Tintoretto, and Correggio, will astound you. Prepare to take part in this skip-the-line journey.
Tour Details
Tour Itinerary
Via della Condotta 12, First Floor, 50122 Florence
25 minutes before the tour start time
Main Tour Activity
This amazing walking tour will start at 10:00 AM where you get the chance to explore all of the Renaissance delights that Florence holds.
This breathtaking small town tour starts by discovering the history and culture of the city.
From the Duomo to the stately Palazzo Vecchio in Piazza Della Signoria to the distinctive Ponte Vecchio; all of Florence's most significant institutions you will be able to enjoy while you are walking around.
Lastly, the true spectacle of beauty, Uffizi Gallery, where you get skip-the-line entry. This trip is a must-do for anybody visiting Florence for the first time. With a professional tour guide, you will be able to enjoy the city's riches even more. Admire paintings by great masters such as Cimabue, Giotto, Paolo Uccello, Filippo Lippi, Raphael, and Caravaggio, as well as Botticelli's Birth of Venus, Leonardo da Vinci's Annunciation, Michelangelo's Holy Family, Titian's Venus of Urbino, and others. This Florence walking tour will come to a conclusion after your treasure trove of all creative jewels.
Tour Overview
No tour of Italy will be complete without a visit to Florence. In this exclusive walking tour, you will get a chance to explore every corner of this city. Apart from its exceptional artistic heritage, which bears witness to centuries of civilization, Florence can be enjoyed in a variety of ways.
Walking along the beautiful riverbanks at sunset, strolling through the alleys of Oltrano, or getting lost in San Niccol's small streets will provide you a captivating view of Florence city life.
Walking by the old city walls will leave you feeling as if you have been magically transported into a different world.
On this walking tour, you will see some of Florence's most breathtaking sights. Just a few examples are the Duomo, Baptistery Doors, Piazza Signoria, and Ponte Vecchio. Learn about its timeless beauty from an experienced guide who will tell you about its Roman roots.
Your guide will tell you everything you need to know about Florence's history, from Roman antiquity through the Middle Ages and all the way to the Renaissance.
The remarkable collection of the Uffizi Galleries allows you to get up close and personal with some of history's most cherished masterpieces, including Botticelli's Birth of Venus and Primavera, Michelangelo's Tondo Doni, and Caravaggio's Head of Medusa.
Get priority admission to the renowned Uffizi Gallery and be captivated by Renaissance masterpieces.
Tour Highlights
Find the most popular attractions of Florence on this extensive walking tour.

Learn about this eternal city history by a professional tour guide.

Learn about what Florentine Life looks like.

Can see the religious heart – Piazza del Duomo.

Explore the symbolic beauty and famous bridge – Ponte Vecchio.

Spend your time at Piazza Signoria, the political centre of Florence.

Skip-the-line entrance at Uffizi Gallery.

Enjoy your time to see the famous masterpieces and be mesmerized by the treasure from the Renaissance era.
What is included
Skip the line tickets for Uffizi Gallery

Guided tour to Florence top attractions

Professional guide

Audio Headset ( for groups of more than 7 people)
What is not included
Lunch

Gratuities

Hotel pickup and drop-off
See what people are saying
0 total reviews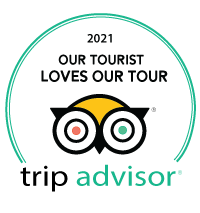 Average customer rating
0/5 Based on 0 Reviews
Showing 1 - 0 of 0 in total
Frequently Asked Questions
Yes, our Florence tour offers skip-the-line admission to the Uffizi Galleries. This implies that our guests' tickets are reserved in advance and they enter through a different entrance.
The entry costs for the total place visited in the tour, in this case, the Uffizi Gallery is included in the quoted price for all of our Florence excursions. You will not be charged any additional costs on the day of your tour.
Our Florence Walking Tour meeting point is at Via della Condotta 12, First Floor, 50122 Florence. You will get a full location map with the trip voucher. Please be there 25 minutes before the tour starting time.
Unfortunately, this tour doesn't include the skip-the-line entrance to the Florence Cathedral. You will get skip-the-line access to the Uffizi gallery and can see the main attractions of Florence such as Giotto's Bell Tower and Brunelleschi's Dome from the outside.
The Florence Walking Tour ends at exploring the Uffizi Gallery, where you can see the famous masterpieces and be mesmerized by the treasure from the Renaissance era.
Some worship and selected sites required to maintain dress code for both men and women. Both men and women must enter the church with their knees and shoulders covered.
Wearing comfortable shoes is recommended here as this tour involves a lot of walking. Also don't forget to bring the Passport and ID with you, as both adults and children need to show this identity document during the entrance. Please don't carry big bags or luggage with you.
Yes inside the Uffizi Gallery, photography is permitted. When taking photographs, please be kind to other people who are appreciating the artwork. Within the museum, the usage of flash-stands, tripods or selfie-sticks is forbidden.
The ticket price is free for children ages under 6 years. A discount is applicable for young tourists ages between 6 and 18 years. The students must bring a valid student ID to avail of the discount.
For EU citizens there are some special discounted prices available. Mainly they can avail two types of tickets. Reduced ticket price applicable for EU citizens who are ages between 18 to 25. And EU complimentary tickets applicable for EU citizens ages between 6 to 18. Please note that charges can vary depending on the place. Kindly check the booking requirements before confirming an order.
Yes, hotel pick-up option is available but it is optional and comes with extra fees. Please select the Hotel transportation option at the time of tour booking. We will arrange it for you.
This tour is non-refundable and cannot be canceled. However, you can make changes to the tour time and date if you informed us 48 hours before the travel date. The adjustment will be made based on availability. Only one change is applicable for the tour time and date.
Call us at +39 06 2757630 to cancel any trip; we're available Monday to Saturday from 8 am to 4 pm. Please review other cancellation-related FAQ of this tour and the Cancellation & Refund Policy of Rome Tour Tickets before canceling this tour.
We at Rome Tour Tickets are entirely responsible for providing you with up-to-date information and ensuring your safety while traveling.
It is no longer necessary to have a Green Pass to enter Italy from EU member states or other international nations. The wearing of face masks is still optional. However, face masks are still required during the tour for indoor and outdoor events, as well as specific venues like galleries and museums. And you will be penalized if you break the regulations.
Visit Covid-19 Travel Notice for the most up-to-date travel information during this epidemic.