Venice Gondola Ride & St Mark's Basilica Tour
Venice Tour: Gondola Ride & St Mark's Basilica
Campo S. Bortolomio, Venice, Metropolitan City of Venice, Italy
Travel Flexibly
Book with confidence knowing you can change your travel dates if your plans change. Read more
Spend three hours in Venice to see the major highlights of the city led by a scholarly and local guide: Basilica of St. Mark and the Doge's Palace with pre-reserved tickets. See the other major highlights between venues that make the history of Venice and lastly an impressive Gondola Ride on Venice's Grand Canal.
Tour Details
Tour Itinerary
Everyday, except Wednesday
25 minutes before the tour start time
Main Tour Activity
This tour started by meeting your tour guide at the designated meeting location. With him, start the first part of your trip. By walking through the cobblestones, back alleys, and arched bridges you will know the colorful past of this beautiful city. In addition, you'll learn why this city was built on a lagoon and how it became a major trading hub in the Mediterranean region.
While walking by the house of Marco Polo, in your guide narration learn about this Venetian trader who went to sea one day and returned with knowledge on the silk route, which changed the world.
Piazza SS Giovanni e Paola and Santa Maria Formosa are two of the most popular places to visit in the area. You will get to see the famous bridge of Sighs on this extensive walking tour.
You'll see Saint Mark's Square, which was Napoleon Bonaparte known as "the greatest drawing room in all of Europe".
Enter St. Mark's Basilica without waiting in line and learning about the treasures and history of this huge sacred structure with the help of an experienced guide.
You can also climb St. Mark Basilica's renowned terrace for a breathtaking perspective of the city's piazzas and roofs, which is rarely featured in any other guided tour.
Afterward, you go to the Gondola station, where you will embark on a 30-minute gondola excursion with an experienced local gondolier.
While enjoying the riding through one of Venice's busiest canals, you can view the 17th-century Baroque Santa Maria Della Salute. You will also ride through under some of the iconic bridges of the City.
The best way to do a tour of Venice is by both water and land. With this two-way trip, you'll get the best of both worlds.
Tour Overview
There's no place in the world as beautiful as Venice. This combination tour package will give the best of both worlds. An extensive Gondola ride accompanied by a guided walking tour to every corner of Venice shows you all the brilliance and charisma of this once magnificent maritime metropolis.
Arrive at the designated meeting location to meet your local expert guide and begin your first portion of your trip. The tour takes you through every alley, cobblestone courtyards, and tiny arched bridges as your experienced guide narrate stories from the city's colorful past while you cruise along.
Get to know the heart of Venice
This Venice Walking Tour brings you to the center of the city in only 2:45 hours, offering you a thorough overview of the city's history, culture, and character.
This floating city tour started by knowing the city's origins from the famous St. Mark's square. This place holds so much political, historical, and social importance. With a thorough journey to the clock tower and the Marble Lions, you will step into St. Mark's history.
Your trip to Venice will begin with a local guide leading the way to learn about the city's most beautiful and genuine neighborhoods.
Your local guide will entertain you with anecdotes of Venice's ancient and modern times as you make your way through Venice's hidden lanes.
No waiting skip-the-line entry to St. Mark's Basilica
While this walking tour is best enjoyed in Venice's calming ambiance, there is more significance that is just a must-see. Among the many attractions at Venice, St. Mark's Basilica is today's main attraction. You'll be able to enter the museum right away with our exclusive no waiting entry. With the guide's narration observe how the relics of St. Mark's were transported, its golden mosaics, and learn why the church's east-meets-west design is a fitting depiction of Venice.
Not to mention, special access to the Basilica upper terrace for a breathtaking view over the square.
Enjoy a gondola trip around Venice
The best one is still pending, which is a Gondola ride. Your tour guide will take you to the professional gondolier who helps you to climb on a traditional Venice Gondola. Riding through the city's canal you'll be able to see the city as it was intended to be seen.
Relax, unwind, and appreciate Venice at its finest during this Gondola riding time. Every bit of it is as romantic and enthralling as you always dreamed. Per boat will carry not more than five people (max 6 people per group)
And lastly allow us to introduce you to all the city's winding streets, magnificent canals, and the stories that were hidden in the alleys.
By taking this tour you are not only checking off another item on your bucket list, but you're also saving money!
Tour Highlights
Explore Venice's most famous sights such as the Grand Canal and Rialto Bridge as well as the Bridge of Sighs and of course Saint Mark's Square!

Access to St. Mark's Basilica without the wait in line, as well as exclusive access to the top terrace for amazing views.

Perfectly timed Gondola Rides from Grand Canal to the lesser canals.

Cherish the amazing views of La Fenice Theatre, San Moisè Church and many others.

With a guide narration, learn about the history, art, personalities, and mysteries of Venice's.

Small tour group, not more than 24 people.
What is included
Walking tour with expert English speaking guide

Skip-the-line entry to St. Mark's Basilica

Access to terraces of St. Mark's Basilica

30-minute gondola ride (up to 6 people)

Small tour groups

Headsets
What is not included
Lunch

Gratuities

Transportation

Hotel pickup and drop-off
See what people are saying
0 total reviews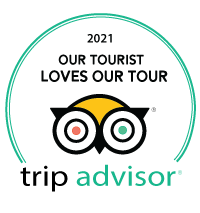 Average customer rating
0/5 Based on 0 Reviews
Showing 1 - 0 of 0 in total
Frequently Asked Questions
This tour takes you all around some of the most important landmarks around the island, and this tour time contains 2:45 hours. But after the guided tour ends, you can explore freely around the Venice neighborhoods. Our tour guide will help you with great instruction, giving you an idea of what you might like to come back and explore more later.
Walking tours are a great way to see the city, but it wouldn't be Venice without a ride along the city's canals. Fortunately, this tour contains both ways. It's a combination tour package. After several walking tour, you will enjoy a gondola tour.
Yes, inside the St. Mark's Basilica you have to maintain a strict dress code. No bare arms and bare legs dress are allowed inside. That means you have to wear such dresses that cover your shoulders and knees. Shorts, sleeveless dresses, miniskirts are not allowed.
No, it is strictly prohibited to carry suitcases, backpacks or bulky bags inside the Basilica.
The ticket price is free for children ages under 6 years. A discount is applicable for young tourists ages between 6 and 18 years. The students must bring a valid student ID to avail of the discount.
For EU citizens there are some special discounted prices available. Mainly they can avail two types of tickets. Reduced ticket price applicable for EU citizens who are ages between 18 to 25. And EU complimentary tickets applicable for EU citizens ages between 6 to 18. Please note that charges can vary depending on the place. Kindly check the booking requirements before confirming an order.
Wearing comfortable shoes is recommended here as this tour involves a lot of walking. Also don't forget to bring the Passport and ID with you, as both adults and children need to show this identity document during the entrance. Please don't carry big bags or luggage with you.
Yes, hotel pick-up option is available but it is optional and comes with extra fees. Please select the Hotel transportation option at the time of tour booking. We will arrange it for you.
This tour is non-refundable and cannot be canceled. However, you can make changes to the tour time and date if you informed us 48 hours before the travel date. The adjustment will be made based on availability. Only one change is applicable for the tour time and date.
Call us at +39 06 2757630 to cancel any trip; we're available Monday to Saturday from 8 am to 4 pm. Please review other cancellation-related FAQ of this tour and the Cancellation & Refund Policy of Rome Tour Tickets before canceling this tour.
We at Rome Tour Tickets are entirely responsible for providing you with up-to-date information and ensuring your safety while traveling.
It is no longer necessary to have a Green Pass to enter Italy from EU member states or other international nations. The wearing of face masks is still optional. However, face masks are still required during the tour for indoor and outdoor events, as well as specific venues like galleries and museums. And you will be penalized if you break the regulations.
Visit Covid-19 Travel Notice for the most up-to-date travel information during this epidemic.