Best Pompeii Tours in a Day with Archaeologist Guide
Skip-the-line Small-Group Day Trip to Pompeii
Pompeii, Metropolitan City of Naples, Italy
Travel Flexibly
Book with confidence knowing you can change your travel dates if your plans change. Read more
A day tour of Pompeii will add an unforgettable experience to your travel itinerary. Small-group Pompeii Tours are said to be essential stops on any trip to Italy. Become a spectator of this lovely city, surrounded by the natural beauty you must see.
Tour Details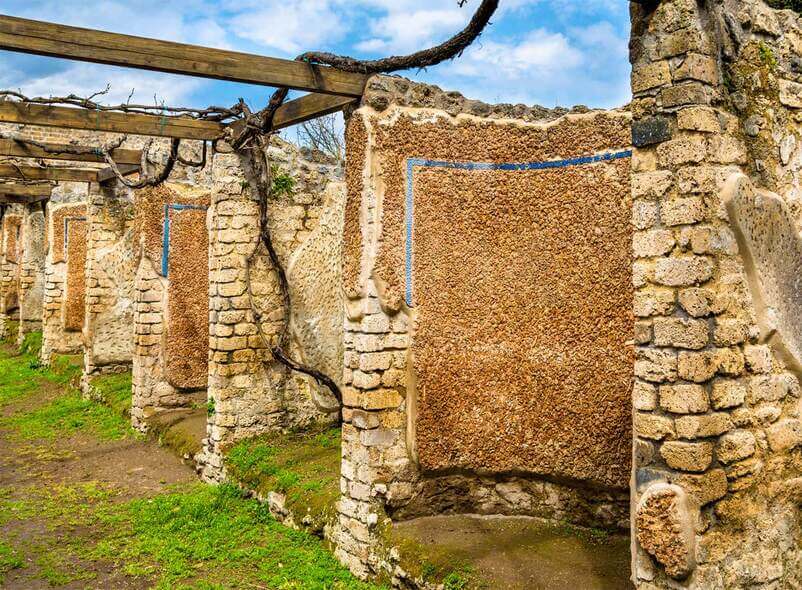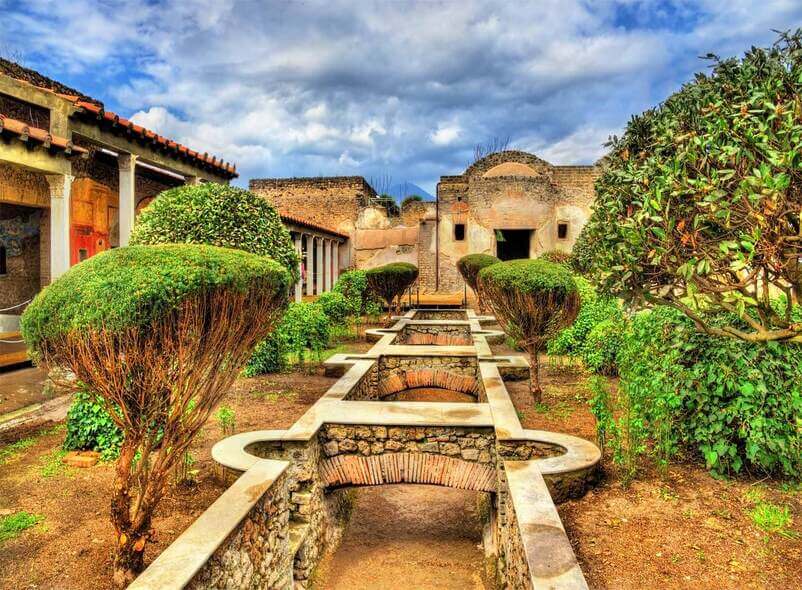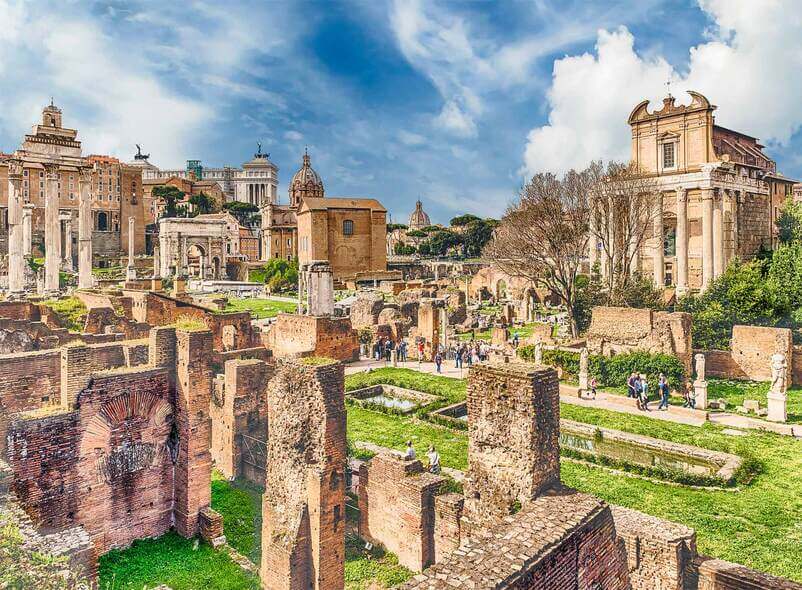 Tour Itinerary
Tuesday, Thursday and Saturday
Via Roma, Ingresso Amphitheatre of Pompeii
25 minutes before the tour start time
9:30 AM, 12:00 PM, and 2:30 PM
Main Tour Activity
The most convenient way to see everything in one day is to take a day trip to Pompeii. Even a professional guide will assist you in running the day as smoothly as possible. Listen to your guide explaining the history and significance of Pompeii. With a professional tour guide, you can easily explore the vast area of Pompeii and can know the stories behind every ancient site. This way, you won't miss any important events while you're here.
Remember to wear comfortable shoes, bring water, and listened to our Licensed guide with archaeological background to enhance your understanding of the history and significance of each site. A day tour of Pompeii is a captivating experience that immerses you in the world of ancient Rome and the tragedy that befell this vibrant city.
Tour Overview
The small group tour at Pompeii (a UNESCO world heritage listed site) takes you to some of the world's most magnificent historical monuments in the most picturesque areas of Italy. Go through the ruins of Pompeii to experience a beautiful treasure.
You will be acquainted with an archaeological specialist tour guide who will explain everything about the ancient streets, historic bakeries, stalls, stores, private and communal dwellings, public baths, and brothels that have been preserved in this city.
A day tour of Pompeii offers a unique opportunity to explore the incredibly well-preserved ancient Roman city that was buried by the eruption of Mount Vesuvius in 79 AD. Even after 2000 years, such remains may still be seen. You'll feel like you've been transported back in time as you listen to the stories of the ancient ruins.
Here's what you're going to see during your day tour of Pompeii:
Forum:
Start your tour at the heart of Pompeii, the Forum. This was the social, political, and commercial center of the city. You can see ruins of temples, public buildings, and basilicas that were essential to Roman urban life.
Amphitheater:
Visit the large amphitheater where gladiatorial contests and other performances were held. It's one of the oldest surviving Roman amphitheaters and offers insights into ancient entertainment.
House of the Vettii:
Explore one of Pompeii's well-preserved private residences. The House of the Vettii showcases intricate frescoes, mosaics, and architecture that provide a glimpse into the daily lives of wealthy inhabitants.
Villa of the Mysteries:
This villa is renowned for its stunning frescoes, especially those in the (dining room). The frescoes depict scenes related to the initiation of a woman into a mystery cult, offering a fascinating glimpse into ancient religious practices.
Lupanar (Brothel):
While not suitable for all audiences, the Lupanar provides an interesting look into the social aspects of ancient Pompeii. The rooms are adorned with explicit frescoes that offer insights into the city's social and cultural norms.
Baths of Pompeii:
The city's public baths were an essential part of daily life. Explore the different rooms, including the changing rooms, cold baths, warm baths, and hot baths, and learn about Roman bathing practices.
House of the Faun:
This grand residence is one of the largest and most impressive in Pompeii. It features a beautiful mosaic of a dancing faun, from which it gets its name.
Garden of the Fugitives:
This haunting area contains plaster casts of the bodies of Pompeii's inhabitants who perished during the eruption. The casts were made by pouring plaster into the voids left by the decayed bodies, giving a poignant glimpse into the tragedy that struck the city.
Temple of Apollo:
Explore this well-preserved temple dedicated to the god Apollo. It offers insight into ancient Roman religious practices and architecture.
Street Scenes and Architecture:
As you move through the streets of Pompeii, take in the architecture, stepping stones, and wagon ruts that reveal the daily life and layout of the city.
Tour Highlights
Roam around Pompeii with an Archaeologist Guide.

Explore the fascinating Pompeii archaeological site.

Explore the central square with ruins of temples, basilicas, and public buildings.

Discover captivating frescoes depicting mysterious rituals and ceremonies.

Experience the layout of public baths and learn about Roman bathing habits.

Take a look at the volcanic remains that have been immortalized.
What is included
Skip-the-line Tour of Pompeii

Small Tour Group (maximum 8 participants)

An expert archaeologist will lead you through the site
What is not included
Gratuities

Headsets

Hotel pick-up and drop off

Personal expenses
See what people are saying
11 total reviews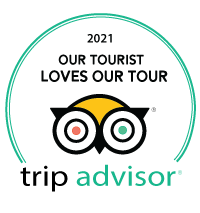 Average customer rating
4.9/5 Based on 11 Reviews
Frequently Asked Questions
Pompeii's complete ruins occupy 44 square hectares and seeing all of the structures would take at least two days. Our 2 hours day tour includes all of Pompeii's key sites, ensuring that you do not miss any of the city's unique charms. Take a guided trip and spend the full day exploring the region.
We strongly suggest you take a guided tour of Pompeii. Because the sites are so big, identifying the main attractions might be difficult. Furthermore, guides may explain intriguing aspects and show you hidden nooks of the sites, making this tour more interesting and engaging. You'll get a glimpse of life before Mount Vesuvius' eruption.
A well-planned schedule is also included in a guided trip, so you won't have any problems while on the tour. You can make the most of your time by exploring the key sights rather than wasting it getting lost.
Simply go to the tour booking page, fill out the form with your preferred timetable, day, and number of people, and confirm the trip. You will instantly get a mobile confirmation of the tour.
You can join the small group tour to have an in-depth study of Pompeii's history.
During peak hours, especially in summer and on weekends, you can face long lines to enter the site. As a result, to avoid the wait, we recommend purchasing tickets in advance online. Pompeii day tour booking tickets including a skip-the-line option are available both online and offline.
For security concerns, large bags and backpacks are not permitted within the sites. The bag's maximum size is 30x30x15. There are free baggage checkpoints at the entrance to the ruins, where an automatic system will hand you a receipt with a code. When you depart from the site just show the receipt to claim your bags.
It's actually hard to explore around Pompeii with a stroller. So if you take your baby with you, leave the stroller at the free luggage check and instead use a baby carrier to carry your baby. If your baby needs a diaper change or a feed, you may stop at one of the Baby Points in Pompeii.
If you have any issue with mobility, you have to contact us for a private tour. But one thing should be noted, the tour sites are not wheelchair accessible. So if you use one unfortunately you can't take this tour.
Wearing comfortable shoes is recommended here, as this tour involves a lot of walking. Also do bring sunscreen, water and sun hat with you to be safe from sun heat during the tour.
Yes, hotel pick-up option is available but it is optional and comes with extra fees. Please select the Hotel transportation option at the time of tour booking. We will arrange it for you.
This tour is non-refundable and cannot be canceled. However, you can make changes to the tour time and date if you informed us 48 hours before the travel date. The adjustment will be made based on availability. Only one change is applicable for the tour time and date.
Call us at +39 06 2757630 to cancel any trip; we're available Monday to Saturday from 8 am to 4 pm. Please review other cancellation-related FAQ of this tour and the Cancellation & Refund Policy of Rome Tour Tickets before canceling this tour.
At Rome Tour Tickets, we are acutely aware and solely responsible for keeping you up to date with the most correct information about COVID-19.
Effective June 1, 2022, Italy no longer mandates the Covid-19 green certification for entry from both EU and non-EU countries.
Visit Covid-19 Travel Notice for the most up-to-date travel information during this epidemic.