Book for Borghese Gallery Tour & Gardens
Villa Borghese guided tour with Skip-the-Line
Borghese Gallery Piazzale Scipione Borghese, Rome, Metropolitan City of Rome, Italy
Travel Flexibly
Book with confidence knowing you can change your travel dates if your plans change. Read more
Be amused by seeing one of the greatest museum experiences in the world, with beautiful gardens in this exclusive Rome city tour. You would be surprised by taking in the breathtaking views from the Pincio Terrace.
Tour Details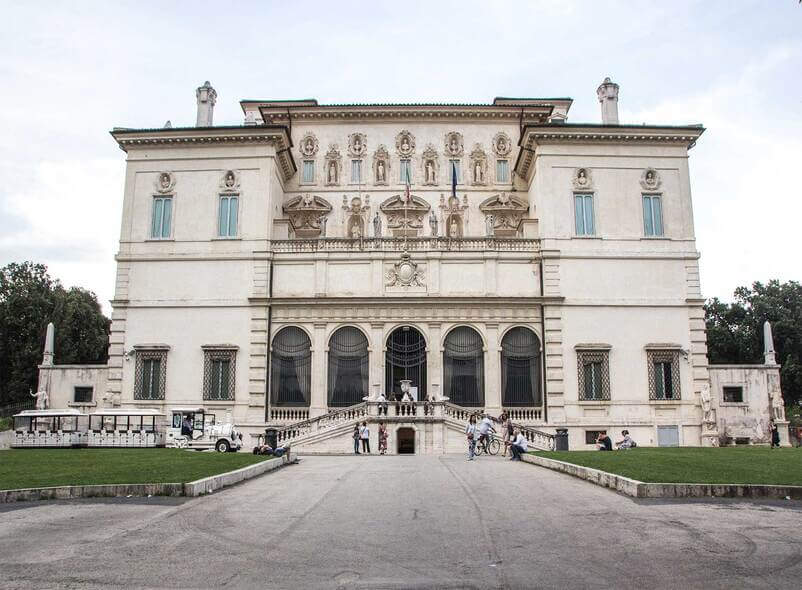 Tour Itinerary
In Piazzale del Museo Borghese, in front of the Borghese Gallery Main Entrance. (Villa Borghese entrance on via Pinciana)
30 minutes before the tour start time
Travelers can start the tour at their own convenient time
Main Tour Activity
Visit one of Rome's wealthiest and most fascinating Villas in Rome. The Borghese Gallery is well known for its extensive art collections. Bernini, Canova, Caravaggio, and Titian are some of the notable Italian artworks you can see here. Such intriguing and diverse art experiences you can't find at any other place.
In addition to ensuring that you get the most out of your tour and fully enjoy the calm ambiance that surrounds this beautiful museum, your experienced English-speaking guide will accompany you around this magnificent gallery.
The second half of this tour will take you to the Villa Borghese gardens, where you'll be able to see the well-kept lawns, fountains, ponds, and monuments that are there. By taking a walk along these beautiful gardens will take you away from the city's hustle and bustle. The trip will come to a peaceful end by a spectacular panoramic view from the top of Pincio Terrace.
Tour Overview
Prepare to be astounded by an art collection that is one of the world's best galleries, Borghese Gallery. You'll be able to skip the line and be astonished by Bernini, Caravaggio, and Titian masterpieces. Beautiful gardens with groomed lawns, statues, fountains and lakes will also be available for your enjoyment. Lastly, you'll arrive at Pincio Terrace, where you'll be able to take in the spectacular views from the top. Each piece is given new life by your expert guide narration, who will share with you all of the backstories that give the works its own depth and nuance.
Easily bypass the long queue and spend more time inside the Borghese Gallery and Villa Borghese Gardens with an expert tour guide. You will have the access to explore the entire gallery where beautiful works by Titian, Bernini, and Caravaggio are kept on two floors. Enjoy free admission and walk around this tranquil grounds with views of the city.
Tour Highlights
Borghese Gallery holds some of the world's most important artwork, so you can enjoy all of it.

Visiting here with an experienced guide ensures that you don't miss out on any essential aspects.

Explore the greatest collections of Bernini and Canova.

Stroll around the neighbourhood, such as the beautiful the fountains, lakes, and monuments.

Discover magnificent works by Raphael, Caravaggio, Dossi, Titian, and Rubens.

Your guide will reveal all the secrets and tales behind every artworks, making them even more intriguing.

Browse internationally renowned masterpieces by Gian Lorenzo Bernini and Caravaggio.

Wander down the beautiful chambers of Borghese Villa and admire revolutionary masterpieces in their natural setting.

Gather valuable memories from this visually majestic place where the masterpiece is situated on every wall.

Enjoy the tranquil splendor of the Borghese Gardens while listening to a professional guide's narrative.
What is included
Professional English/French speaking tour guide

Skip-the-line entry ticket of Borghese Gallery

Audio Headsets

Walking tour of Villa Borghese Gardens
What is not included
Transportation

Gratuities

Food and drinks
See what people are saying
0 total reviews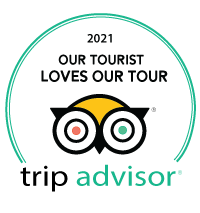 Average customer rating
0/5 Based on 0 Reviews
Showing 1 - 0 of 0 in total
Frequently Asked Questions
The tour confirmation you will get within 48 hours after booking. After the booking is confirmed, we'll email you a voucher where you will get all the tour information. This voucher will be the proof of your purchase and considered as a tour ticket.
The ticket price is free for children ages under 6 years. A discount is applicable for young tourists ages between 6 and 18 years. The students must bring a valid student ID to avail of the discount.
For EU citizens there are some special discounted prices available. Mainly they can avail two types of tickets. Reduced ticket price applicable for EU citizens who are ages between 18 to 25. And EU complimentary tickets applicable for EU citizens ages between 6 to 18. Please note that charges can vary depending on the place. Kindly check the booking requirements before confirming an order.
That is difficult to determine because there are hundreds of visitors at all times of the day at the Borghese. However, it does seem that there are fewer visitors right around and after lunch (1-3 pm time slot) as well as early in the morning (9 am) These are our own personal observations based on years of experience. We are sharing what we have observed during our own visits.
This tour has a different starting time based on the operating languages you choose. You must choose one start time during the booking process that cannot be changed.
No you can't carry big bags with you inside. Only can carry a small purse with you. You have to keep the big bags in the cloakroom while entering the venue.
Taking photographs is allowed inside the Gallery provided you do not use flash. Please be respectful of other visitors who are admiring the works of art when taking photos. The use of "selfie-sticks" is prohibited within the museum. You cannot use a tripod either.
But when you do make sure you are doing it with attention so no one can identify you are doing it. Please be respectful of others while admiring the gallery of Borghese. Using selfie-sticks is not allowed inside the museum, alongside the tripod.
Yes, hotel pick-up option is available but it is optional and comes with extra fees. Please select the Hotel transportation option at the time of tour booking. We will arrange it for you.
This tour is non-refundable and cannot be canceled. However, you can make changes to the tour time and date if you informed us 48 hours before the travel date. The adjustment will be made based on availability. Only one change is applicable for the tour time and date.
Call us at +39 06 2757630 to cancel any trip; we're available Monday to Saturday from 8 am to 4 pm. Please review other cancellation-related FAQ of this tour and the Cancellation & Refund Policy of Rome Tour Tickets before canceling this tour.
At Rome Tour Tickets, we are acutely aware of the current circumstances resulting from the COVID-19 Pandemic. We are solely responsible for keeping you up to date with the most correct information.
Corona vaccine certificates need to be brought with each tourist on the tour. Travelers need to get tested negative for coronavirus no more than three days (72 hours) before the tour. And they must need to bring the test report alongside the Vaccine certificate. You are not permitted to visit any attractions in Italy without this. Visit Covid-19 Travel Notice for the most up-to-date travel information during this epidemic.