Castel Sant'Angelo Tickets with Priority Access
Get fast-track tickets for Rome's Castel Sant'Angelo
Castel Sant'Angelo, Lungotevere Castello, Rome, Metropolitan City of Rome, Italy
Travel Flexibly
Book with confidence knowing you can change your travel dates if your plans change. Read more
Skip the long line when you enter the Castel Sant'Angelo. If you are in Rome for just a few days, make one day for this one of Rome's most important icon visits a priority. In this exclusive access ticket, you are going to experience the sculptures by Bernini, Raggi, and Morelli and can follow the footprints of former Popes. Not to forget the precious art collections and beautiful frescoes. Don't miss this opportunity.
Tour Details
Important Information
Flexible
Note: Show your voucher at the Castel Sant'Angelo ticket reservation point
Travelers can start the tour at their own convenient time
What's in Skip-the-line Entry Ticket
This special access ticket helps you to enter Castel Sant'Angelo without wasting time outside waiting in lines.
Enter the Castel Sant'Angelo using the skip-the-line ticket and discover the changing history within this impressive building. From the exterior, you can see the building's distinctive shape and experience the significance of its location. You can then continue the visit within the structure, where you will learn about the various purposes that Castel Sant'Angelo has served throughout the ages.
Continue your journey through the numerous corridors and chambers, culminating in the magnificent terraces. From the rooftop, you'll get a spectacular view of Rome and the Tiber from here.
The skip the line ticket does not include admission to the Basilica or Palazzo Venezia, which you may visit on your own or purchase reserved access with an audio guide on our website.
An overview of Skip-the-line Access
With the help of our Skip-the-line ticket, a trip to Castel Sant'Angelo is a fantastic way to learn about Rome's history.
A tall cylindrical building steeped in history rises on the banks of the Tiber – it's a tomb, a monument, called Castel Sant'Angelo. Skip the queue to enter at Castel Sant'Angelo and immerse yourself in Rome's history. Plus, enjoy breathtaking views of the Eternal City from the rooftop! You will discover, how former Emperor Hadrian's house becomes today one of Rome's most popular tourist sites.
The spectacular rooftop views will astound you. You will enjoy an unforgettable and once-in-a-lifetime experience.
What to expect at Castel Sant'Angelo
The National Museum of Castel Sant'Angelo is a landmark, an archaeological site, and a museum all rolled into one. Numerous and disparate collections have been maintained within, which have been integrated in various historical periods.
It was originally established as a museum of war containing the items such as weapons and uniforms, now the exhibition space has been expanded in recent decades to include an impressive collection of pottery dating from the fifteenth to the eighteenth centuries. Also, you can see the sights of ancient and modern sculptures.
Now because of skip-the-line tickets, you can save your precious time and enter the building straight away. While visiting the museum, you'll have the opportunity to learn about the rich history of the building that contains it. Built-in 123 A.D. as a mausoleum for Emperor Hadrian and his family, Castel Sant'Angelo has accompanied the fate and history of the capital for over two thousand years.
Castel Sant'Angelo represents the narrative of the Eternal City, where history and the present appear inexorably connected. Visiting here you can experience burial monuments, fortified outpost, gloomy jail, magnificent Renaissance palace, Risorgimento prison, and an outstanding museum – all at the same time.
Pick your preferred admission time and take advantage of the priority entrance to visit the Castel Sant'Angelo.
Tour Highlights
Skip-the-line tickets allow you to avoid the wait and get right to the main attraction

Explore Emperor Hadrian's magnificent tomb with a special access ticket

See the adorned chambers of the papal palaces.

Discover Emperor Hadrian's mausoleum

Get a chance to see the castle's frescoes and grand passageways

Stunning views of Rome from the castle's top floor
What is included
Skip-the-line Entry ticket

Booking Fee

Presale
What is not included
Food and drinks

Hotel pickup and drop-off

Gratuities
See what people are saying
11 total reviews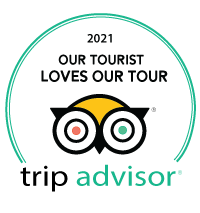 Average customer rating
4.9/5 Based on 11 Reviews
Showing 1 - 10 of 10 in total
Frequently Asked Questions
Every adult is required to pay an entry fee to the Castel Sant'Angelo in Rome. For EU citizens aged 18 to 25, reduced ticket prices are available. Admission is only free for children that are 0 to 6 years old.
Castel Sant'Angelo began as a mausoleum for one of Rome's most renowned emperors, but it was later transformed into a fortification, a papal palace, a jail, and an execution site. When you come here and go inside with the help of skip-the-line ticket, you will see a variety of antique monuments and medieval relics. Not to mention the breathtaking rooftop view.
Don't worry, if you fail to book your tickets in advance for Castel Sant'Angelo. A last-minute reservation is still possible. With the help of this exclusive ticket, you can get a chance to see the castle's frescoes and grand passageways and can save your time in the waiting lines.
Yes, a complimentary entrance is available for children ages 0 to 3 years old. Here bringing valid documents is necessary such as passport, state ID etc as an evidence for the age.
And the children who are ages between 3 to 17 years old and the students who are ages under 25 will get a discount on the ticket price. Students need to bring a valid student ID to avail this discount.
Yes, taking photos inside is allowed. You can take great scenic photographs from the castle's terrace.
Bookings at the last minute are not reimbursable. Please inform us at least 24 hours before your scheduled departure if you need to cancel your ticket.
Hadrian, the Roman Emperor, originally commissioned it as a tomb for himself and his family. The structure was later utilized as a fortification and castle by the popes, and it is now a museum.
Castel Sant'Angelo, also known as Hadrianeum or Sepulcrum Antoninorum, is a building in Rome, Italy, that was originally the tomb of the Roman emperor Hadrian and afterward used as the burial ground for the Antonine emperors until Caracalla.
Yes, we offer hotel transportation, which you must book during the trip booking process. However, keep in mind that this is a optional service. You must pay additional costs for transportation.
Call us at +39 06 2757630 to cancel any trip; we're available Monday to Saturday from 8 am to 4 pm. Please review other cancellation-related FAQ of this tour and the Cancellation & Refund Policy of Rome Tour Tickets before canceling this tour.
We at Rome Tour Tickets are entirely responsible for providing you with up-to-date information and ensuring your safety while traveling.
It is no longer necessary to have a Green Pass to enter Italy from EU member states or other international nations. The wearing of face masks is still optional. However, face masks are still required during the tour for indoor and outdoor events, as well as specific venues like galleries and museums. And you will be penalized if you break the regulations.
Visit Covid-19 Travel Notice for the most up-to-date travel information during this epidemic.