Rome Private Golf Cart Tour
Half Day Golf Cart Tour at Rome City's 15 Major Attractions
Rome, Metropolitan City of Rome, Italy
Travel Flexibly
Book with confidence knowing you can change your travel dates if your plans change. Read more
On this 3-hours private Rome city tour, you can now explore all major 15 sites without walking. Just fasten your seatbelt on the Golf cart, because our professional guide slash driver will take you on a tour of an ancient city filled with history, culture, and tradition.
Tour Details
Tour Itinerary
Pickup from hotel (Rome City Centre)
Expert French, Portuguese, Spanish, Russian, and English Spoken Driver Guide
10 am, 12 pm, and 4 pm (Choose any time slot)
Half-day Golf Cart Tour of Rome: 15 MONUMENTS, 18 KM in 3 Hours
The Golf Cart Tour is an excellent way to get connected with this eccentric Rome city. Travel to all of the major historical sites, such as the Trevi Fountain, the Colosseum, the Circus Maximus, and the Pantheon in this 3-hour tour. This golf cart tour takes you to 15 different destinations. This tour runs from 10 am, 12 pm, and 4 pm time slot. Choose your preferred time slot at the booking time. We will stop at each location for 10 to 15 minutes.
Stop 1:Trevi Fountain
The Trevi Fountain in Rome is the world's most well-known fountain. This fountain has a standing statue of the sea god Neptune underneath the arch. The water of the Trevi fountain is mostly underground, comes from the Acqua Vergine Antica aqueduct. Multiple films also featured this famous fountain.
With the Golf cart tour, you won't miss tossing a coin in the fountain water.
Stop 2: Aventine Hill and Keyhole
Our next stop will be toward the deep roots of history. This is just a simple keyhole. But if you look through, you'll discover some of Rome's most beautiful and enigmatic sights. This is called a magical keyhole where Italy, Vatican, and Malta will appear in your vision. Located on an unmarked entrance in a piazza on Aventine Hill. The mystery covers its origin and the stunning vista, adding to its attractiveness.
Stop 3: Colosseum (Outside Only)
The most famous and enigmatic attraction in Rome. The oldest amphitheater in recorded history is located in the city's centre. You can travel back in time to the 2000-year-old history of the ancient Roman Empire by viewing this structure from the outside and listening to the knowledgeable guide's enlightening commentary.
Stop 4: Piazza Navona
It is one of Rome's most beautiful and well-known squares and features three spectacular fountains. Restaurants, street performers, painters, and musicians boost the joyous atmosphere in the neighborhood. With the engravings and vintage pieces of old intricate art, Piazza Navona defines Rome's long history.
Stop 5: Church of St. Ignatius
The church of Saint Ignatius is well-known across the world. Mostly known for its religious, historical, and artistic legacy. The murals inside the church depict pivotal periods in Saint Ignatius' life.
Stop 6: Porticus Octavia
It is Rome's oldest and most picturesque passageway. 132 meters in length and 119 meters broad. Numerous pieces of art were once stored inside the neighboring houses. Now only a few embellishments can be seen on the nearby houses' walls. You can still see the Portico of Octavia's remaining splendor by strolling through the cobblestone streets of this historic location.
Stop 7: Arch of Constantine
The magnificent Arch of Constantine, which stands between the Colosseum and the Roman Forum, is one of Rome's most beautiful ancient structures. With impressive triple arches, this monument commemorates Constantino's victory over Maxentius.
Stop 8: Circus Maximus
It is Rome's ancient stadium. It is situated between the Palatine and the Aventine hills. When you visit here, you can still see a few small ruins here and there.
Stop 9: Foros Imperiales
It's yet another of Rome's countless archaeological sites. Not to be mistaken with the Roman Forum, the Imperial Forums is located nearby and once served as the center of the Roman republic. With the Golf cart tour, you can witness it from the street.
Stop 10: Passetto di Borgo
It is a long corridor that connects Vatican City to the Castel Sant'Angelo. It once functioned as the Pope's escape route. The Passetto di Borgo adds a little-known wonder to the Vatican's history. It is fascinating to learn about the history of this tunnel and to envision how life was in those days as you pass beneath its arches.
Stop 11: Piazza Colonna
It is one of the social and political hubs of Rome. One fascinating sight of this place is the Marcus Aurelius Column. Apart from its significance in Roman political society, it is also a fantastic location for shopping and admiring the grandeur of the old buildings and columns.
Stop 12: Piazza di Spagna
The Piazza di Spagna stands at the foot of the Spanish Steps. It marks the beginning of some of Rome's most exquisite and historic streets, as well as some of the city's finest luxury hotels.
Stop 13:Theater of Marcellus
It is a historic open-air theater in Rome. More akin to the Colosseum. It is a fantastic historic example that is still in use today. You can experience more than 2000 years of history alive within this edifice when you visit here with our Golf Cart Tour!
Stop 14: Giardino degli Aranci
Known as the Roman Orange garden. This lovely retreat is a walled park. The Private Golf Cart Tour takes you down past tall umbrella pines and lawns blossoming with orange trees to enjoy the breathtaking view of St Peter's dome.
Stop 15: Pantheon
The Pantheon has one of the most spectacular vistas in the city. As you begin to gaze around, the grandeur takes your breath away. Monumental burials, including that of the artist Raphael, are entrenched within the Pantheon's walls. With the tour guide's commentary, you can drive deep into the beauty of the Pantheon from the outside.
Tour Overview
This Golf Cart Tour transports you to 2000 years old Roman history in just a single ride, narrated by a professional driver guide. All of our tour guides are among the most knowledgeable and are very eager to respond to all of your inquiries.
While in Rome you won't get lost in the crowd. Because you'll have the finest experience possiblezhere thanks to our golf cart tour. There won't be any traffic or long lines. Because we have exclusive access to Rome's low-traffic neighborhoods.
This is one of the environmentally friendly tours we provide using our electric golf cart to protect the planet from CO2 emissions. We'll take you on this journey in a quiet and environmentally friendly manner. It won't go faster than 25 km/h, so don't worry about it. We will transport you in complete safety to all 15 monuments. Additionally, after every drive, we sanitize our vehicles. We are abiding by the strictest anti-covid regulation for your protection.
Therefore, join us on this golf cart tour to learn more about the UNESCO-listed Eternal City's historical treasures.
Tour Highlights
In a golf cart, comfortably tour Rome while avoiding the heat!

Wander around Rome's 15 well-known sites without walking

Listen to your own driver and guide describe all the important attractions

Experience the Roman ruins

Visit the Orange Tree Garden and the renowned "keyhole" to learn about Rome's historical legacy.

View Rome's most notable Baroque works of art from the squares and fountains

From the comfort of your seat, take as many photos as you want
What is included
Free Transport by Golf Cart

Professional Guide Driver

Hotel Pick-up (Rome City Centre within 2 Km range)
What is not included
Hotel drop-off

Gratuities

Food/Beverage

Entrance to attractions
See what people are saying
3 total reviews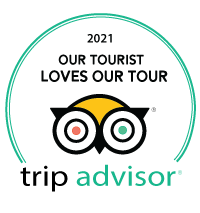 Average customer rating
5/5 Based on 3 Reviews
Showing 1 - 3 of 3 in total
Frequently Asked Questions
We offer pickup options from your hotel when in the center of Rome within a 2 km range. If your hotel location exceeds 2 km distance, we will share the meeting point address with you so that you can come and start the tour.
This tour is currently available in three different time slots. 10 am, 12 pm, and 4 pm. Choose your preferred time slot during tour booking to enjoy your 3-hour Rome tour.
No, we just provide a hotel pickup service. After the tour, you'll be on your own to return to your hotel
Yes, we will stop whenever you need us to. You can take a break during the tour to get coffee or refreshments at a nearby Roman restaurant at your expense.
The price for this half-day tour is €105 per person. This tour includes stops at 15 different landmarks throughout Rome. If you want a quick overview of Rome in just three hours, this tour is definitely worth it.
There are 5 different languages available for this Rome golf cart tour. French, Portuguese, Spanish, Russian, and English. After selecting your preferred tour language, kindly call us at +39 06 2757630 (Monday to Saturday from 8 am to 4 pm) to confirm if the language of your choice is available.
Put on Comfortable shoes and dresses
Wear masks
Don't carry large bags
Light pouring can be easily avoided because the golf cart has a hard roof, which shields you from the sun and rain. In case of heavy rain, we can reschedule the tour according to our tour availability with a new date.
Any location within Rome's historic center can serve as the tour's conclusion. From there, we can travel back to the starting point of the tour.
Yes this is the perfect tour for those who have mobility problems. Because on this tour you don't have to walk to enjoy Rome. This golf cart tour makes Rome accessible to everyone. Anyone can enjoy visiting Rome comfortably. That's the advantage of the Rome golf cart tour.
Call us at +39 06 2757630 to cancel any trip; we're available Monday to Saturday from 8 am to 4 pm. Please review our Cancellation & Refund Policy for Rome Tour Tickets before canceling this tour.
We at Rome Tour Tickets are entirely responsible for providing you with up-to-date information and ensuring your safety while traveling.
It is no longer necessary to have a Green Pass to enter Italy from EU member states or other international nations. The wearing of face masks is still optional. However, face masks are still required during the tour for indoor and outdoor events, as well as specific venues like galleries and museums. And you will be penalized if you break the regulations.
Visit Covid-19 Travel Notice for the most up-to-date travel information during this epidemic.