VIP Fast Track Entry with Rome Omnia Pass
Omnia Pass (Free Sightseeing) for Rome & Vatican
Rome, Metropolitan City of Rome, Italy
Travel Flexibly
Book with confidence knowing you can change your travel dates if your plans change. Read more
In this exclusive fast-track entry ticket, you will visit the main highlights of Rome and Vatican City with an exclusive Omnia pass. This pass offers 24-hour unlimited visits including a Hop-on, Hop-off open-top bus trip, and a complimentary travel card. Don't miss out on this once-in-a-lifetime opportunity.
Tour Details
Tour Itinerary
The day you use your card for the first time at an attraction
What to Get
With the Omnia Card, you can now visit every corner of Rome and can explore a city that is rich in history, museums, cathedrals, and religious sites. This card comes with a 24-hour validity, using that you can make the most of your vacation to Rome while saving time and money.
This package includes admission to two of the city's major sites including a hop-on-hop-off open bus trip, with free unlimited travel at major tourist attractions. If you want you can be acquainted with a multilingual audio guide and map, so you'll have easy access to Rome's public transportation system.
Take advantage of unlimited visits on the metro, buses, trains, and trams while exploring the major highlights of the city center.
The main tourist attraction includes:
Vatican Museums
Sistine Chapel
St. Peter's Basilica
Cloister
Carcer Tullianum
Saint Paul's Basilica
St. John's Lateran Basilica
Other ancient sights
Tour Overview
This Omnia Card was created to ensure that you get the most out of your Rome visit. It simplifies touring in Rome. It promises to save time during peak tourism months with free and skip-the-line access to all of the Vatican's greatest sites!
A fast-track ticket to the Vatican Museums, the Sistine Chapel, and an audio-guided tour of St Peter's Basilica is included.
The lineups to enter the Colosseum are often long, but with this special entrance ticket, you can easily skip them. With this ticket, you can skip the lines and see the main attractions as this old city holds, as well as get a 24-hour pass for Rome's open hop-on, hop-off bus tour.
The sightseeing transportation comes with a free wi-fi connection. Now it's up to you to maximize your time and stay in this Eternal City.
The following are some of the one-of-a-kind experiences available with this special pass:
You will get priority admission and no queues
You'll have easy access to Ancient Rome's worship, artistic and historical sites, as well as secure reservations for your trips.
Audio guides are available to help you navigate the major sites.
It is active for 24 hours from the time you activate it or enter a site for the first time
Special access to the Vatican Museums and the Sistine Chapel
Fast-track entry and audio guide to Saint Peter's Basilica and more in a language of your choice
Tour Highlights
VIP Fast Track Entry ticket.

Special entrance to Vatican Museums, Sistine Chapel, St. Peter's Basilica, Carcer Tullianum, and Saint Paul's Basilica.

Multilingual app-audio guide.

A free audio guide at St. Peter's Basilica.

Treasure hunt at St. John's Lateran Basilica.

Unlimited travel for 24 hours and free travel card on Rome Public transportation.

Free Sightseeing with hop-on, hop-off bus tour with free Wi-Fi.
What is included
Entrance to the Vatican Museums and the Sistine Chapel

Entrance to the St. Peter's Basilica

Entry to St. Paul's Basilica and Cloister

Entry to the Carcer Tullianum

Entrance to the St. John's Lateran Basilica

Multilingual audio guide on the app

Free Travelcard (Valid for 24h)

24 h open bus tour
What is not included
Food and drinks

Entry to the Colosseum, Roman Forum & Palatine Hill

Live guide
See what people are saying
1 total reviews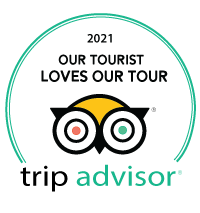 Average customer rating
0/5 Based on 1 Reviews
Showing 1 - 0 of 0 in total
Frequently Asked Questions
In the Roma pass, you will get a free transportation service, a free entry ticket to 2 museums or archaeological sites, and some additional discounts.
While in Omnia pass, you will get a free entrance ticket to only Vatican Museums and a choice of two additional famous city attractions.
Yes, the Vatican Museums (including the Sistine Chapel) are a part of the Omnia Pass network Museums.
Unquestionably. You'll have 24 hours free chance to see every aspect of Rome's old city on an open bus excursion with the Omnia Pass. The Vatican Museums, the Sistine Chapel, St. Peter's Basilica, and numerous other archaeological sites are all free to see. If you want to get the most out of your Rome holiday while saving time and money, you must get the Omnia Pass from us. When you pick up your Omnia pass, reserve a time slot to visit the Vatican museums and St Peter's Basilica.
The Omnia pass is valid for 24 hours, whereas the Omnia V&R pass is available for 12 months. That means you can use it for up to 12 months from the purchase date.
Yes. Being an omnia pass holder you will get unlimited access to Roma Cristiana Bus hop-on hop-off service through-out the validity of the pass (24 hour). Don't bring large bags or luggage with you. Luggage that is larger than 25x45x80 cm will not be permitted on the bus.
Yes, we offer hotel transportation, which you must book during the trip booking process. However, keep in mind that this is an optional service. You must pay additional costs for transportation.
Call us at +39 06 2757630 to cancel any trip; we're available Monday to Saturday from 8 am to 4 pm. Please review other cancellation-related FAQ of this tour and the Cancellation & Refund Policy of Rome Tour Tickets before canceling this tour.
We at Rome Tour Tickets are entirely responsible for providing you with up-to-date information and ensuring your safety while traveling.
It is no longer necessary to have a Green Pass to enter Italy from EU member states or other international nations. The wearing of face masks is still optional. However, face masks are still required during the tour for indoor and outdoor events, as well as specific venues like galleries and museums. And you will be penalized if you break the regulations.
Visit Covid-19 Travel Notice for the most up-to-date travel information during this epidemic.