Get a Safest Small-group Rome Bike Tour
Discover Rome with an Eco-friendly E-Bike tour
Rome, Metropolitan City of Rome, Italy
Travel Flexibly
Book with confidence knowing you can change your travel dates if your plans change. Read more
Are you interested in discovering the mysteries of ancient Rome with the help of a knowledgeable local guide? Join us on this tour! Without a doubt, you will have a memorable four-hour e-bike adventure while seeing all of Rome's key monuments.
Tour Details
Tour Itinerary
English, French, German, Italian, Spanish
Lungotevere delle Armi, 44, 00185 Roma RM
25 minutes before the tour
Traveler can choose the starting time at their convenience
Ancient Rome Tour by E-bike
No other city allows you to wander around from its ancient to current times, then Rome. We'll go with you through the ages by hopping on an electric bike! Experience this exclusive e-bike tour of Rome with your partners and explore the Colosseum, Trevi Fountain, and other sights, like never before.
First phase: In the center of Rome's Heart
Start your tour by discovering the old heart of Rome's major attractions and most magnificent artifacts. Come with us on a journey through the old streets of Rome, where you'll see the spectacular Piazza Navona, the Pantheon, the Spanish Steps, and other magnificent treasures.
Second Phase: Most renowned fountain in the world – Trevi Fountain
Next take a tour to one of Rome's most prominent sites in its beautiful and freshly renovated state: Trevi Fountain. Throwing a penny into the fountain, according to mythology, ensures good luck and also regains a possibility to return to this Eternal City.
Final Phase: Visit the Ancient space of Rome – Colosseum
Our next and final route is the oldest part of Rome: the Colosseum. The Colosseum is without a doubt Rome's most famous monument and a must-see for all visitors. On a bike, you can circle the world's largest amphitheater and view the magnificent Roman architecture from every angle.
Tour Overview
Would you want to take a tour of Ancient Rome? Would you want to gain a sense of Rome's historic center and ancient ruins in all of their splendor? If that's the case, then our e-bike tour of Rome City is for you! An electric bike is the most contemporary and stylish method to cruise about this eternal city!
Rome's beautiful remains may be found all throughout the city, but the historic center's maze streets and cobblestone pathways are not usually accessible to automobiles. Instead, get on a bike and take a tour of Rome's major sights, including the Colosseum, Circus Maximus, Spanish Steps, Trevi Fountain, Capitoline Hill, and more.
Enjoy the beautiful Colosseum as well as stunning piazzas such as the Piazza del Pantheon, Piazza Navona, and many more without having to worry about the distance between them. You will explore Rome's lesser-known areas without exhausting your legs. The breathtaking views of Rome from Capitoline Hill will leave you awestruck. The Rome City e-bike tour will take you on a journey through Rome's rich ancient and modern history.
When you see the Colosseum exterior near the Roman Forum and other attractions, you will be accompanied by a professional multilingual guide (expert in English, French, German, Italian, Spanish) who will help you navigate the trip. His stories will bring thousands of years of history to life. Take a virtual reality tour of the Colosseum to get a true sense of the period when it was the home of gladiators.
This really entertaining Rome e-bike Tour will give you the opportunity to explore Rome, the eternal city in its truest sense.
Tour Highlights
E-bike tour to Rome offers a perfect experience from Ancient Rome to modern Rome and the surroundings.

E-bike tour ensures you won't be exhausted by all the walking.

A professional tour guide to navigate you around so you won't get lost.

Discover the beautiful sights of Rome – the Colosseum, Circus Maximus, Spanish Steps, Trevi Fountain, and more.

Small tour group to have a personalized experience.

Enjoy the charming scenarios at Capitoline Hill.

E-bike ride training is included before the tour.

Stop in front of the ancient monuments to click some pictures.

Know all the ancient histories from the professional expert guide.
What is included
Orientation/training session

Electric bike and helmet

Professional Tour Guide

Small-group tour

Ponchos (buy, in case rain happens)

Virtual tour of Colosseum
What is not included
Hotel pickup and drop-off

Gratuities

Entrance to monuments and museums

Food and drinks
See what people are saying
0 total reviews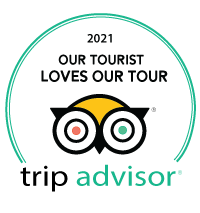 Average customer rating
0/5 Based on 0 Reviews
Showing 1 - 0 of 0 in total
Frequently Asked Questions
Tour by hopping on an electric bike lets you not feel the exhaustion from all the walking for hours. It is an incredibly easy way to explore the entire Rome in just one day. It's really enjoyable and educational at the same time. Here you will be accompanied by a professional tour guide where his goal would be to discover this old city in a most fun way. This tour comes with a perfect combination of sightseeing and fun chatting.
No, not everyone. The tour participant should have to be physically self-sufficient. It's not a kid-friendly tour. The rider should be aged above 16. The participant ages 17 to lesser must be accompanied by a guardian. Also, pregnant women can't take this tour for obvious health safety issues.
Must wear comfortable shoes
Do not bring large bags
This tour requires riders to be physically active because it includes ascending and descending stairs without help.
Pregnant women are not permitted for reasons of both mother and child safety.
Need to bring valid Photo ID and confirmation voucher
This tour is not wheelchair accessible
Make sure to arrive the meeting point 25 minutes before
Upon request, we can arrange child seats for the children but must ensure that your children need to be weight up to 20 kg and 140 cm in height.
Children aged between 5-8 years who are riding e-bike with the help of child extension can come to this tour free of cost.
Don't worry. There will be an orientation or training session before the tour, where each participant will be assisted to ride the electric bike 100% comfortably. It's incredibly easy and fun to drive a bike. Only need 20 to 30 minutes to master the riding.
If the rain started to pour during the tour, you will be provided with free ponchos. And in case of heavy rains, the tour might be postponed and rearranged for another day. We will notify you about that accordingly.
This tour is non-refundable and cannot be canceled. Before 24 hour cancellation causes 100% penalty and before 48 hours cancellation causes 50% penalty.
Yes, we offer hotel transportation, which you must book during the trip booking process. However, keep in mind that this is a optional service. You must pay additional costs for transportation.
Call us at +39 06 2757630 to cancel any trip; we're available Monday to Saturday from 8 am to 4 pm. Please review other cancellation-related FAQ of this tour and the Cancellation & Refund Policy of Rome Tour Tickets before canceling this tour.
We at Rome Tour Tickets are entirely responsible for providing you with up-to-date information and ensuring your safety while traveling.
It is no longer necessary to have a Green Pass to enter Italy from EU member states or other international nations. The wearing of face masks is still optional. However, face masks are still required during the tour for indoor and outdoor events, as well as specific venues like galleries and museums. And you will be penalized if you break the regulations.
Visit Covid-19 Travel Notice for the most up-to-date travel information during this epidemic.