Rome Vespa Tour with a Professional Driver Guide
3-hour Private Rome Tour by Vespa Sidecar
Rome, Metropolitan City of Rome, Italy
Travel Flexibly
Book with confidence knowing you can change your travel dates if your plans change. Read more
Riding a vintage Vespa is the best way to explore Rome. What's more, it comes with a professional driver's guide. Drive in a Vespa sidecar with a professional tour guide along side you to cruise through Rome's famous landmarks with live narration.
Tour Details
Tour Itinerary
Via Santamaura, 21,00192 Roma RM
Expert English Spoken Driver Guide
10 am, 2 pm, and 6 pm (Choose any time slot)
Vespa tour in Rome: All Major Highlights in 3 Hour
Tour around Rome City Centre like a true Italian. Without having to drive the Vespa yourself, you will be enjoying the ride as a passenger. We'll give our Vespa experienced drivers to ensure your safety. This 3-hour guided tour will take you on a journey of major landmarks of Rome's countryside.
Stop 1: Colosseum (Outside Only)
The Colosseum is the most important monument in Italy. Since 80 AD it has represented Rome. This amphitheater once hosted 50,000 spectators to enjoy gladiatorial games. Unlike many ancient architectures, this amphitheater is still astonishingly intact 2,000 years later.
With the Vespa tour, you can discover stories and anecdotes about Roman Emperors by visiting here. This Colosseum Vespa tour is available only from outside.
Stop 2: Palatine Hill (Pass By)
Palatine hill is one of the oldest seven hills of Rome, rising 40 meters above the Roman Forum. Visiting here with Vespa, you can experience hundreds of ancient remains, large structures that were formerly used and built by the Roman upper class
Stop 3: Circus Maximus
Between the Palatine and the Aventine hills, in the heart of ancient Rome, stood the first and best stadium ever built. Where the public park is today was the center of mass entertainment in ancient Rome.
Stop 4: Trevi Fountain
The most stunning fountain in Rome, built in 19 B.C. Any tour of Rome is incomplete without a look at this stunning symbol of Rome.
Along with Tritons, seahorses, and other mythological creatures, this fountain is themed after the sea god Oceanus. Tossing a coin into the Trevi Fountain and making a wish is the most popular tradition.
Stop 5: Pantheon (Pass By)
The Pantheon is a monument in the heart of Rome. This site is a must-see attraction while you are there with our Vespa tour. Explore this majestic, centuries-old building, which has served as a Catholic church since 609 CE. Alongside the knowledgeable driver guide, you will know every ins and outs of this old Roman ruins from the outside.
Stop 6: Spanish Steps
In 1723, the Spanish Steps were established in Rome. A total of 138 steps are here. There are many interesting attractions to see in the neighborhood. At the top and bottom, they connect Piazza Trinita dei Monti with Piazza di Spagna. This is mainly a meeting spot where you can take a tour around, unwind and take a rest.
Stop 7: Piazza Navona
In the heart of Rome, on the Domitian Stadium, was constructed this gorgeous square. There are numerous noteworthy collections of baroque buildings and artwork there. Fontana dei Quattro Fiumi, Fontana del Moro, and Fontana del Nettuno are three of its well-known fountains. When you come here, you can explore a lot of history, wonderful restaurants, and amazing shops.
Stop 8: Piazza della Repubblica
Rome's Piazza della Repubblica is a circular square located near the Termini train station at the base of Viminal Hill. One of the most significant squares in Rome. A very impressive site to explore its history. On one side, it is flanked by majestic structures, and on the other, a temple that appears to have been dismantled.
Stop 9: Quirinale Palace
Palazzo Quirinale, the former papal palace, the former royal palace, and the present Presidential Palace, is one of Rome's most underappreciated destinations. When you visit this palace with a Vespa Tour, you'll discover art, history, and culture of immeasurable worth that serve as monuments to the grit, ingenuity, and hard work of the Italian people.
Stop 10: Piazza Venezia
Piazza Venezia, often known as Venice Square, is where four important roads intersect. The Via del Corso, Via del Plebiscito, Via Teatre Marcello, and Via dei Fori Imperiali are among these streets. Piazza Venezia is well renowned for its frantic traffic across these four lanes. It is also home to many stunning structures, famous landmarks, and an old basilica. With our Rome Vespa tour, spend some time appreciating this lovely piazza rather than just passing by.
Stop 11: Piazza del Popolo
Piazza del Popolo is a significant urban square. The Tiber, Villa Borghese, the Pincio Terrace, and the city's three main roadways are all nearby. It is a magnificent entryway to the center of the capital and a representation of the distinctly Roman flair.
Stop 12: St. Peter's Basilica (Outside)
The renowned Gian Lorenzo Bernini created St. Peter's Square. The St. Peter's Basilica is located in front of the square. At the center of the square sits a stunning obelisk from ancient Egypt.
Stop 13: Trastevere
You can avoid the crowds by riding a Vespa through Trastevere to find Rome's hidden gems. Trastevere, with its age-old cobblestone alleys, ocher colored buildings, and hippie vibe, is one of Rome's most colorful and antique neighborhoods.
Stop 14: Mouth of Truth
There is a marble mask called "The Mouth of Truth" in Santa Maria in Cosmedin, which is located on the left wall. This gigantic marble mask was claimed to bite the hand of people who told lies. It was also portrayed in the Audrey Hepburn film The Roman Holiday. Remember to snap a picture of yourself with your hand within the Mouth of Truth.
Stop 15: Roman Walls
The Aurelian Walls are a set of city defenses that were constructed in Rome, Italy, between 271 and 275 AD, under the reigns of Aurelian and Probus. All seven of Rome's hills were encircled by walls. Just by walking past these walls, you can go all the way back to the fourth century BC.
Apart from the listed stops, we will also pass by a lot of additional lovely locations close by! Onboard the Vespa Sidecar as your guide shares fascinating and enlightening historical details about all the major sites of beautiful Rome city.
Tour Overview
Skip the crowded queues in front of any ancient attractions, as now with a Vespa sidecar you are going to explore all the major highlights of this eternal city. Two persons and a driver can fit in each Vespa sidecar. All you have to do is relax while traveling from attraction to attraction, from the Colosseum to the Trevi Fountain, with your special someone. Every significant background at each location is described in real-time during this tour. At any stop, you are free to pause for some authentic Roman food or a cappuccino at your cost.
Tour Highlights
Ride in a Vespa Sidecar with a loved one and unwind in the most romantic city.

Directed by a Qualified and Skilled Professional

Pay attention while your driver and guide describe all of the major attractions.

Riding in a sidecar is significantly safer and more stable.

You don't need to pay attention to the road; simply let your guide drive.

Gain access to narrow locations that other vehicles cannot.

Take as many pictures as you want from the comfort of your seat
What is included
Free Transport by Vespa Sidecar

Helmet

Private Driver and Professional Guide

Live Commentary
What is not included
Hotel pick-up and drop-off

Gratuities

Food/Beverage

Entrance to attractions
See what people are saying
2 total reviews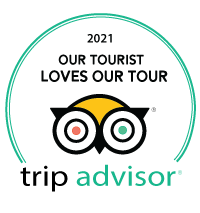 Average customer rating
5/5 Based on 2 Reviews
Showing 1 - 2 of 2 in total
Frequently Asked Questions
The Rome Vespa Tour will not include a pick-up and drop-off service. The address for our meeting is Via Santamaura, 2100192 Roma RM. You must arrive at the meeting spot 25 minutes before the tour begins.
Yes, you don't have to be concerned about driving a Vespa. Because we will offer you a skilled guide driver who will transport you from one location to another. All you have to do now is sit back and relax.
No it doesn't matter actually. Vespa is the most safest and convenient option to take a tour through Rome's historic alley. You are not required to drive the Vespa. Our experienced driver will manage everything and will take you to your destination in the safest and most comfortable manner possible. We provide high-quality CE-approved helmets with sanitized disposable head covers. We're not in a hurry because we're traveling at 40 km/h ( 24 mph), always at the right tempo!
Take a Vespa tour of Rome with a knowledgeable driver guide and with a perfect itinerary.
Explore Rome to learn about this eternal city's greatest attractions and secret spots.
View some of the symbols of ancient Rome, such as the Pantheon and Colosseum, and be in awe of the magnificence of Baroque structures like the Trevi Fountain.
View magnificent panoramas from Rome's most exquisite terraces.
Currently, this tour is available in three different time windows. 10:00 am, 2:00 pm, and 6:00 pm. Choose your preferred time slot when purchasing your 3-hour private Vespa Rome tour.
This 3 hour private tour costs €180 per person. This tour stops at many monuments in Rome. This tour is well worth it if you want a brief overview of Rome in just three hours.
Wear a comfortable dress and shoes.
Put on masks
Avoid carrying heavy luggage.
For the chilly wind, a jacket is advised
Yes, this is the ideal tour for anyone with mobility issues. Because you don't have to walk to enjoy Rome on this tour. With this Vespa sidecar tour, now everyone can visit Rome
Call us at +39 06 2757630 to cancel any trip; we're available Monday to Saturday from 8 am to 4 pm. Please review our Cancellation & Refund Policy for Rome Tour Tickets before canceling this tour.
We at Rome Tour Tickets are entirely responsible for providing you with up-to-date information and ensuring your safety while traveling.
It is no longer necessary to have a Green Pass to enter Italy from EU member states or other international nations. The wearing of face masks is still optional. However, face masks are still required during the tour for indoor and outdoor events, as well as specific venues like galleries and museums. And you will be penalized if you break the regulations.
Visit Covid-19 Travel Notice for the most up-to-date travel information during this epidemic.