Castel Gandolfo Tour – Barberini Gardens Day Trip
Audio guided tour at Apostolic Palace & Barberini Gardens
Vatican Museums, Viale Vaticano, Rome, Metropolitan City of Rome, Italy
Travel Flexibly
Book with confidence knowing you can change your travel dates if your plans change. Read more
In this exclusive daytime train tour, you will get the most serene view of the beautiful Papal Palace. Explore the gorgeous Barberini garden and don't miss the chance to visit the Pope's Summer Residence at Castel Gandolfo.
Tour Details
Tour Itinerary
November to February, only Saturday available
March 1 to March 31 (available every day, except Wednesday and Sunday)
April 1 to October 31 (available every day, except Sunday)
60 minutes (Approximately)
Directly in Castel Gandolfo (Details will be sent to the confirmation email as well as the Voucher)
25 minutes before the entry time
9:30-11:30; 12:00-13:00; 13:30-14:30 (Time varies based on your reservation)
Italian, English, French, German, Spanish, Russian
Pontifical residence tour
The Pontifical residence tour starts by hopping on a train-style bus tour. Just 12 miles away from the perfect Vatican, this hidden gem is a true treasure trove of art and history. Around the Pope's Summer Palace is the charming village of Castel Gandolfo. With a dreamy train journey, you will skirt along the Italian countryside.
Barberini Gardens
The enchanting Barberini Gardens is at Castel Gandolfo. This beautiful garden accommodates flowers, fountains, and some ancient ruins. Walking inside those ruins will take you back to ancient times. While enjoying the lush greenery, your multilingual audio guide will fill you up with all the ancient history.
Castel Gandolfo
Enjoy a mesmerizing open visit at the Papal Palace of Castel Gandolfo. This picturesque town is at the top of the hill overlooking the beautiful Lake Albano. There are various shops, bars, and cafes. Capture all the beauty of the natural, botanical and archaeological wonders at Pope's summer residence. This famous palace is designed by Carlo Maderno, the Swiss-Italian architect.
The day ends by boarding back to the train in Rome.
Tour Overview
By hopping on eco-friendly transport with an audio guide enter the beautiful Barberini Gardens and the Papal Palace of Castel Gandolfo. This trip is beautifully executed by keeping the traveler's comfort in mind. Enjoy this beautiful city the way it was meant to be enjoyed. All the excitement will double up with the mesmerizing train tour experience. Take the breathtaking view on this day trip while traveling to Castel Gandolfo Apostolic Palace, the summer residence of the pope.
Around the Castel Gandolfo, you will experience dozens of plants and vines as well as the architectural design as you go inside the villa. A multilingual audio guide will be available to you during the tour. With the audio-guide narrative, everything will come to life and transport you back in time.
The eco-friendly train ride to Castel Gandolfo will leave a lasting impression on you.
About Pontifical Villas of Castel Gandolfo
The Pontifical Villas of Castel Gandolfo consists of 55 hectares of land where the 25 hectares belong to Pope's Farm and the rest 30 hectares belong to Barberini Garden. The ruins of the "Albanum Domitiani," the splendid summer palace of Emperor Domitian (81-96 AD), which originally stretched around 14 kilometers along the Appian Way towards Lake Albano, are among the most spectacular finds here.
About Castel Gandolfo
The Castel Gandolfo is an ancient place built at Alba Longa. The castel was built on Alban Hills in 1200, overlooking the Albano Lake. Later the construction of Apostolic or Papal Palace, the summer residence of the Pope, this place adjoined by Villa Barberini became the domain of the Holy see.
Highlighting part of Castel Gandolfo
The Papal Palace
This papal summer retreat, which dates back to the 17th century, opened to the general public starting in 2016. In addition to the Papal portrait gallery, it currently houses other ancient famous artifacts.
Villa Barberini Gardens
The archeological ruins of Roman Villa are indeed a luxurious natural getaway because they are located on the city's grounds. You'll receive a true depiction of both traditional and Italian garden atmosphere by visiting here. This location is a must-see because of the stunning geometric flora, sculpture, and prehistoric remains.
Tour Highlights
Exclusive fast track entrance Castel Gandolfo.

Discover the wonders at around the Pontifical Villas of Castel Gandolfo.

Multilingual Audio guide to help you unveil all the hidden stories here.

Exclusive train ride to Castel Gandolfo.

With audio guide, travel to Barberini Garden by ecological car.
What is included
Audio multilingual tour guide for the entire tour

Exclusive ecological train tour for Pontifical Villas of Castel Gandolfo

Admission ticket to Barberini gardens

Return train journey from Pope's Private Station
What is not included
Food and drinks, unless specified

Hotel Pickup
See what people are saying
4 total reviews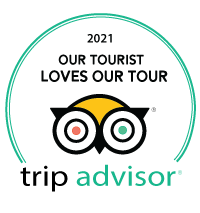 Average customer rating
4.7/5 Based on 4 Reviews
Showing 1 - 4 of 4 in total
Frequently Asked Questions
The disabled visitors who have verified invalidity of more than 74% are given free admission to the Vatican Museums. Additionally, free entry is offered to a companion for those tourists who are not self-sufficient.
We don't offer free tickets for disabled visitors. These free entry tickets for the disabled and accompanying persons are distributed directly at the special permissions and/or reception desks in the museum hall upon presentation of an invalidity certificate. When necessary, a companion of a visitor with a disability is given priority skip-the-line entry.
If you need a wheelchair, you can obtain one from the Museum cloakroom for free with a valid ID and a deposit.
It's not always simple for persons with disabilities to enter sites or museums, and many might not even be aware that they are entitled to free admission. The staff of the Vatican Museums is always sensitive to the needs of visitors with disabilities. The Vatican has made accessible to Blind and Deaf visitors by designing appropriate free tours that are offered upon request. Visitors with disabilities cannot tour the Vatican Gardens.
You'll need to wear clothes that cover your shoulders, arms, and lower legs. Shorts, short pants, short skirts, sleeveless tops, and exposed shoulders are not permitted. Prior to being admitted to the Castel Gandolfo, all visitors will be asked to pass through a metal detector.
Visiting Vatican attractions differ from that of other Italian museums, we CANNOT GUARANTEE that there will be no queues prior to presenting your voucher. Although our skip-the-line tickets ensure that you don't have to wait in lines to enter the museums. You will be entered there from the special entrance.
This tour includes all of the amazing pleasures, plus a magnificent train ride. With this day's excursion to the Castel Gandolfo Apostolic Palace, the Pope's summer retreat, you'll have a one-of-a-kind and beautiful papal experience.
You are free to visit as many of the rooms, structures, or museums listed on our Vatican information page as you like. Inside the villa, you can explore all the masterpieces and hidden facts.
This tour is offered throughout the year, except the religious holiday. From November 1 to February 28, only on Sunday, from March 1 to March 31, every day except Wednesday and Sunday, from April 1 to October 31, except Sunday, you can take this tour.
Currently, this tour isn't wheelchair accessible. So, unfortunately, you can't take this tour. Kindly visit our website, to check out other Vatican tours which can be easily accessible by wheelchair.
A reduced ticket price is applicable for children ages 6 -17 years and students ages 18-25 years. For the students, they must bring a Valid international Student ID card to avail the reduced price.
And the ticket price is free for children ages under 6 years.
This tour falls under 'All Sales final' status. That means, this tour is non-refundable and cannot be canceled once booked.
It is best to be at the tour meeting spot 25 minutes early. It is the customer's duty to arrive on time. If you arrive late or don't show up, we are sorry but we cannot accommodate you because we are already at the tour destination with other participants. Furthermore, the Vatican tour ticket price is non-refundable. A refund or cancellation of the Vatican ticket is not possible. As a result, if you miss it, you will not be refunded your ticket money.
Yes, we offer a hotel pick-up/drop-off service. But this is optional and comes with an extra charge. You have to choose the hotel transportation service during the tour booking process and based on the availability we arrange the transportation for your group.
Call us at +39 06 2757630 to cancel any trip; we're available Monday to Saturday from 8 am to 4 pm. Please review other cancellation-related FAQ of this tour and the Cancellation & Refund Policy of Rome Tour Tickets before canceling this tour.
At Rome Tour Tickets, we are acutely aware of the current circumstances resulting from the COVID-19 Pandemic. We are solely responsible for keeping you up to date with the most correct information.
After the post-COVID-19, reserving your ticket online is required in order to avoid unnecessary gathering in the ticket office.
There is no longer a requirement for a Green Pass, vaccination certificate, or test certificate to access the Vatican. Furthermore, there is no certificate needed to enter restaurants, museums, historical sites, etc. When traveling to Vatican City, there is no need for quarantine.
You need to take the following measures while on the tour:
You are required to wear a mask that covers your mouth and nose the entire time you are here. Wearing a mask is still required in some locations.
Maintain a social distance while on the tour.
While entering the venues, the visitor's temperature could be checked. A body temperature of 37.5° C or above may prevent entry to the location.
Due to social distance, guided tours now only allow a certain number of participants, including the guides.
Visit Covid-19 Travel Notice for the most up-to-date travel information during this epidemic.