Professional Guided Papal Audience Tour at Vatican Including Hotel Pick-Up, Drop-Off
Meet the Pope and be a part of the blessed traditions at the Vatican
Vatican Museums, Viale Vaticano, Rome, Metropolitan City of Rome, Italy
Travel Flexibly
Book with confidence knowing you can change your travel dates if your plans change. Read more
Take the benefit of a professionally guided Papal Audience tour with tickets for papal Audience Rome. This guided tour is more than just tickets to the Vatican papal audience, it will educate you on all the needed tales about the history of the Vatican's popes. Get your hands on the Vatican tours with hotel pickup for a tour to holy see!
Tour Details
Tour Itinerary
Hotel pickup available (Optional, pick during the tour booking process)
06:30 – 07:00 AM (If selected)
Main Tour Activity
While you're in Rome, you will have a special chance to see Pope Francis up close and personal. This Vatican Papal Audience tour comes with hotel pick-up and drop-off options as well.
In these special tickets for Papal Audience Rome, you will witness the Pope in action and receive first-hand access to become the papal audience. You don't get such a chance to see a historical figure every day.
Meet your tour guide at your hotel, where you will be picked up to go to St Peter's Square in the Vatican City's center. Your guide will keep you entertained along the trip with interesting anecdotes about the Vatican, including its rich architecture and history. You'll also learn about the Popes, their love of art, and their religious artifact collections. You will now be a part of Pope Francis' weekly audience after the group has passed through the security checkpoint at St Peter's. Visitors from all over the world make reservations in advance to be a part of this historic event.
Tour Overview
Our Papal Audience tickets have been tailored to make you feel like a special audience of Pope. You will get a chance to stand within a few feet away of Pope Francis. We will reserve an excellent front-side spot for you so you can see and listen to the Pope from a very close distance. You will be guided by a professional guide in the Vatican tours with hotel pickup. You will be picked directly from your accommodation.
During this tour to the holy see, you have to maintain Papal Audience dress code. The dress code for Papal Audience is briefly explained in the FAQ section.
You don't have to worry about the exact location. This guided tour of Papal Audience vatican included the exclusive Hotel pick-up, drop-off option. Before your arrival, you will be explained all the rich history and customs of a Papal audience as well as the Papacy.
Your headsets will ensure that you can hear your guide narration all so clearly even in the middle of crowds. After receiving the Pope's blessings, you can explore inside the gates of the world's smallest sovereign state. Pre-book your tickets to Papal Audience now so you don't miss this most hyped occasion.
About Papal Audience
The majority of the papal weekly calendar's masses are held at St Peter's Basilica. Papal Audience Vatican is a big event.
St Peter's Basilica has a large capacity, comfortably accommodating more than 15.000 people, which appears to be sufficient for most Papal Vatican Audience. There are occasional Masses, however, when the Holy See expects a bigger crowd, and those Masses will always be held in St Peters Square.
The Pope holds Audiences on Wednesdays on a regular basis, but there are times when he may be on a pastoral visit in Italy or abroad, or he may be enjoying the Italian holiday season in his summer residence of Castel Gandolfo during the month of August. In that case, the Audiences will either be canceled or held at Castel Gandolfo.
Tour Highlights
A stress-free process – from making a reservation to picking up tickets, everything is taken care of.

You will be accompanied by a professional English-speaking guide.

Our experienced guide will immerse you in the history and customs of the Papacy.

Avoid the stress of having to navigate St. Peter's Square on your own to attend the Papal Audience.

The finest vantage point to take in this awe-inspiring ceremony.

Transportation from your hotel directly to tour location.

Get more exclusive chance to visit the local area more freely.
What is included
Breakfast

Ticket reservation and pick-up

Invitation and attendance to the Papal Audience

English-speaking guide

Live commentary

Audio headsets

Small tour groups of 20 people or less

Pick Up and Drop Off (If Selected)
What is not included
Seats guaranteed

Gratuities
See what people are saying
5 total reviews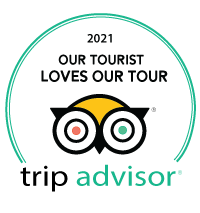 Average customer rating
4.8/5 Based on 5 Reviews
Showing 1 - 5 of 5 in total
Frequently Asked Questions
The disabled visitors who have verified invalidity of more than 74% are given free admission to the Vatican Museums. Additionally, free entry is offered to a companion for those tourists who are not self-sufficient.
We don't offer free tickets for disabled visitors. These free entry tickets for the disabled and accompanying persons are distributed directly at the special permissions and/or reception desks in the museum hall upon presentation of an invalidity certificate. When necessary, a companion of a visitor with a disability is given priority skip-the-line entry.
If you need a wheelchair, you can obtain one from the Museum cloakroom for free with a valid ID and a deposit.
It's not always simple for persons with disabilities to enter sites or museums, and many might not even be aware that they are entitled to free admission. The staff of the Vatican Museums is always sensitive to the needs of visitors with disabilities. The Vatican has made accessible to Blind and Deaf visitors by designing appropriate free tours that are offered upon request. Visitors with disabilities cannot tour the Vatican Gardens.
Do you want to know what is the papal audience?
A Vatican Papal Audience is a public gathering where the Pope addresses and interacts with the faithful, pilgrims, and visitors.
During a Papal Audience, the Pope typically delivers a message, offers blessings, and may engage in other religious activities. It is an opportunity for people to see and receive a blessing from the Pope in person.
To attend a Papal Audience, you usually need to obtain papal audience tickets in advance.
How long does the Papal Audience last? Well, The duration of a Papal Audience can vary depending on several factors. Including the size of the audience, the schedule of the Pope, and any additional activities or ceremonies taking place.
While booking the Vatican Papal Audience Tour, you will get an extensive experience of the spiritual atmosphere. On average, a Papal Audience typically lasts four hours.
To attend a Papal audience in Rome and obtain papal audience tickets online. Visit the official website of the Vatican or the Holy See to find the schedule of Papal audiences. The schedule is usually released a few months in advance. It's important to note that Papal audiences are generally held on Wednesdays.
Once you have identified a date for the Papal audience you wish to attend, visit the official website of the Prefecture of the Papal Household to request tickets online.
Or you can buy tickets for Papal Audience Rome with Rome Tour Tickets. With us, you can have the papal audience tour with hotel pickup (optional) and can see Pope Francis up close and personal.
The time of the Papal audience Wednesdays can vary. So it's essential to check the official schedule for the specific date you are interested in. The Papal audience Rome is usually held in the morning, typically starting between 9:00 AM and 10:30 AM local time in Rome. However, the exact timing can be subject to change. It's recommended to refer to the official schedule released by the Vatican or the tour to holy see for the most accurate information.
Our meeting time for the Papal Audience tour is between 06:30 – 07:00 AM and the starting time is 7:45 AM. We started early in the morning, so you can have an excellent front-side view and can stand a few feet away from the Pope.
Seeing the Pope in the Vatican can be done through various methods. Here are a few options:
Papal Audience:
One of the most common ways to see the Pope is by booking a Papal audience tour. These audiences are usually held on Wednesdays (subject to the Pope's schedule) in St. Peter's Square or the Paul VI Audience Hall.
To attend, you can request papal audiences tickets in advance through the Rome Tour Tickets, as mentioned in the previous responses. During the audience, the Pope gives a speech, offers blessings, and interacts with the attendees.
Sunday Angelus:
Another opportunity to see the Pope is during the Sunday Angelus prayer. It takes place at noon on Sundays in St. Peter's Square. This event is usually less formal than a Papal audience and offers a chance to see the Pope deliver a short address and give blessings.
Papal Masses and Liturgical Celebrations:
On special occasions, the Pope presides over Masses and liturgical celebrations. Particularly on significant religious holidays such as Easter and Christmas.
These events often attract large crowds. Attending there may require tickets or specific arrangements. Check the Vatican's official schedule for information on upcoming Masses and liturgical celebrations.
Public Appearances:
The Pope occasionally makes public appearances outside of scheduled events. Duch as when he greets the crowd from his window in the Apostolic Palace at St. Peter's Square. These impromptu appearances are less predictable and typically happen on Sundays or other special occasions.
Hotel pickup and Drop off service means, you will be picked up from your hotel to reach the holy event at Vatican city and after the event is over you will drop off at your hotel. It's only available if you selected this particular service at your tour booking time.
No, this is an optional service. This means, if you want the hotel transportation, you have to pick it during tour booking process, extra fees applicable.
If you choose the Hotel Pickup option, you will be picked up exclusively from centrally located hotels or "bed and breakfasts" in Rome.
And if not, then the meeting point will be at a convenient location near the Vatican. All the details you will get, after the tour confirmation. Please reach the meeting point 25 minutes before. We cannot accommodate late arrivals because tickets are time-sensitive.
A papal Audience is a weekly event where Pope Francis addresses the audience and gives speech and blessings. Also known as Papal blessing or Apostolic Blessing. The speech is often followed by prayers and some singing.
Papal Audience dress code is important when you join in this holy gathering. The dress code needs to be maintained here are shared below:
You must cover your shoulders and knees.
You cannot wear shorts at any time throughout the event.
Skirts should be worn below the knee, and should not be too short or too long.
You're going to be out in the Roman sun, a head covering isn't necessary, but it may come in handy.
The Pope can be seen, but he cannot be directly met at the Papal Audience. The Angelus Praying and the Papal Blessing on Sundays at the Vatican are two more opportunities to see the Pope in Rome. To attend this event, check out our other Vatican tour event.
If you choose this particular 'Special Papal Audience Tour with Professional Guide and Hotel Pick Up and Drop Off' tour the following benefits will come with it:
Ticket Reservation fees
Hotel pickup and drop off (if selected)
Exclusive invitation and attendance to the Papal Audience
Professional tour guide
Real-life commentary
Audio headset to hear the tour guide clearly while you are in the vent
Semi-private tour experience
Breakfast (if selected)
You can bring a small bag with you that has the necessary items. During the visit, do not bring any large bags or luggage, as it is not permissible to enter the attraction with large bags.
Before entering St. Peter's Basilica, you will be subjected to a security check. Please leave liquids and sharp objects at home/hotel and carry your belongings in a lightweight bag (you may be denied entry if you do not comply).
Yes, for the children aged between 0 to 6 and young tourists aged between 7 to 17 can enjoy discounts on the total price. Students under 25 years old also can avail themselves of the discounts but need to come with a Student ID for proof of eligibility.
There are reduced-price tickets for being an EU citizen. The citizens aged between 18 to 25 years will enjoy reduced admission tickets. And there are EU complimentary tickets that can be available by EU citizens aged between 6 to 18. But please keep in mind, certain places require full entry price.
This tour is not suitable for children under the age of 6.
Children between the ages of 6 and 18 who are going to take this tour must be accompanied by an adult.
The sites are not wheelchair accessible. So if you have a walking disability and use a wheelchair, unfortunately you can't visit this place.
Yes.
Please note that St. Peter's Basilica is closed on Easter, December 24 and 31, and during other religious holidays.
The Basilica is a place of worship that may be closed for religious activities without warning; in this case, you'll be offered another date.
Normally, the St. Peter's Basilica has another door that allows visitors to walk straight from the Sistine Chapel to the Basilica, however that door has been blocked for the time being since Covid19 Pandemic. As a result, no group tour or any tour may now enter the basilica from the interior. All visitors must depart the Vatican and proceed to the Saint Peter's Basilica, which has a separate entrance. As a result, St. Peter's Basilica is not included in a group tour at this time.
This tour is non-refundable and cannot be canceled. However, you can make changes to the tour time and date if you informed us 48 hours before the travel date. The adjustment will be made based on availability. Only one change is applicable for the tour time and date.
It is best to be at the tour meeting spot 25 minutes early. It is the customer's duty to arrive on time. If you arrive late or don't show up, we are sorry but we cannot accommodate you because we are already at the tour destination with other participants. Furthermore, the Vatican tour ticket price is non-refundable. A refund or cancellation of the Vatican ticket is not possible. As a result, if you miss it, you will not be refunded your ticket money.
Call us at +39 06 2757630 to cancel any trip; we're available Monday to Saturday from 8 am to 4 pm. Please review other cancellation-related FAQ of this tour and the Cancellation & Refund Policy of Rome Tour Tickets before canceling this tour.
At Rome Tour Tickets, we are acutely aware of the current circumstances resulting from the COVID-19 Pandemic. We are solely responsible for keeping you up to date with the most correct information.
After the post-COVID-19, reserving your ticket online is required in order to avoid unnecessary gathering in the ticket office.
There is no longer a requirement for a Green Pass, vaccination certificate, or test certificate to access the Vatican. Furthermore, there is no certificate needed to enter restaurants, museums, historical sites, etc. When traveling to Vatican City, there is no need for quarantine.
You need to take the following measures while on the tour:
You are required to wear a mask that covers your mouth and nose the entire time you are here. Wearing a mask is still required in some locations.
Maintain a social distance while on the tour.
While entering the venues, the visitor's temperature could be checked. A body temperature of 37.5° C or above may prevent entry to the location.
Due to social distance, guided tours now only allow a certain number of participants, including the guides.
Visit Covid-19 Travel Notice for the most up-to-date travel information during this epidemic.