Best Vatican Private Tour with Expert Guide
Private Guided Tour of Vatican Museums & Sistine Chapel
Vatican Museums, Viale Vaticano, Rome, Metropolitan City of Rome, Italy
Travel Flexibly
Book with confidence knowing you can change your travel dates if your plans change. Read more
Get ready for a once-in-a-lifetime experience at Vatican Private Tour. Discover the endless artistic marvels at the Vatican Museums, Sistine Chapel, and St. Peter's Basilica in the company of an expert private guide, only with a Vatican small group tour.
Tour Details
Tour Itinerary
Every day, except for Sundays and Vatican holidays
Via Germanico, 40, 00192 Roma RM
25 minutes before the tour
Expert English, Spanish, Portuguese, German, and Russian Spoken Private Tour Guide
8:30 am, 10:30 am, 12:30 am, and 2:30 pm
2 to 8 Member (Per Group)
Exclusive VIP Private Tour at Vatican Museums, Sistine Chapel, & St. Peter's Basilica
As soon as you enter the Vatican City, a private guide will be at your service to show you through the Vatican Museums, Sistine Chapel, and St. Peter's Basilica. A private Vatican tour can provide you with the most memorable experience in Rome, all according to a carefully thought-out schedule.
Stop 1: Vatican Museums
Your guide will lead you through all the secret passageways that have never been used before as you enter the Vatican Museums. There is no chatting allowed, so be prepared for all the fascinating features that you might otherwise miss on your own. The main highlights that you are going to experience at Vatican Museums are:
Raphael's masterpiece
The Transfiguration was Raphael's final piece before his passing. One of the most recognizable paintings in the Pinacoteca of the Vatican Museums.
The famous spiral staircase
There are really two Bramante Staircases in the Vatican, which were both created by the famed Italian architect Donato Bramante. Visitors are not permitted inside the original Bramante. However, you can visit the contemporary version on your private tour of the Vatican.
The Sculpture of Laocoön
It is a must-see sculpture at Vatican Museums. Standing here you can experience the significance of it.
The Rotunda Room
The Oculus ceiling and beautiful rosettes in the dome can be seen here on your tour of the Rotunda Room. The magnificent mosaic design is based on a design from the second century. Surprisingly, the elaborate decorations have retained their color.
The Porphyry Basin is another spectacular sight in Rotunda Room. It is the focal point of this room. This massive red basin originally adorned one of ancient Rome's main public areas.
Galleria degli Arazzi
The Tapestry Hall is an important section of the Vatican Museum collection. When you go to this hall, take a peek at the roof; it appears to be 3D but is actually merely a painting.
The room of Maps
This gallery houses a collection of hand-painted topographical maps of Italy and its regions. This gallery is longer than a football field at 120 meters.
The Papal Residence
The Vatican Museums were once where the Popes used to reside. Borgia apartments and Raphael rooms are two of the apartments' most significant features.
The main draw of this location is the Raphael rooms. The artwork in these rooms by Raphael identifies Rome's High Medieval period.
Niccoline Chapel
It is a masterwork from the fourteenth century that is astonishingly well-kept and not frequently seen. Located in the center of the Apostolic Palace. Given that it is tucked away behind the Raphael Rooms, it is not included in the standard Vatican Museum tour. The Private Vatican Tour may give you the opportunity to see this masterpiece.
Cabinet of the Masks
One of the many undiscovered gems at the Vatican Museum is the Cabinet of the Masks. It features a number of sculptures, the majority of which were influenced by Ancient Greek mythology. This makes it one of the best-undiscovered treasures which you can discover while taking the Vatican Private Tour.
Stop 2: Sistine Chapel:
A memorable experience you will gain while walking into the Sistine Chapel. It's truly breathtaking. Inside the Vatican Museums, which are on the right, is where you'll find the Sistine Chapel. Michelangelo Buonarroti painted the ceiling and rear wall of the Sistine Chapel with frescoes. The decoration is done in the 15th century. You will be completely in silent awe by seeing such beauty.
Raphael, Botticelli, and Pietro are some of the greatest artists of all time who have contributed to the frescoes and paintings of the Sistine Chapel. Some notable arts that you're going to see at Sistine Chapel are:
Fresco of Last Judgment
Above the chapel's altar is a fresco of The Last Judgment, Michelangelo's most well-known creation. This glorious piece illustrates hell which took four years to complete.
The Last Supper
The Italian Renaissance artists Cosimo Rosselli and Biagio d'Antonio composed this famous fresco "The Last Supper" at Sistine Chapel. It was created between 1481 and 1482.
Creation of Eve
The center of the ceiling is embellished with yet another Michelangelo masterpiece. The composition of the setting is perfect. When viewed from far above, the creation, the hands, and the background scenery create perfect harmony.
Stop 3: St. Peter's Basilica:
The last and final adventure this Private Tour of the Vatican takes you is St. Peter's Basilica. A connecting door leading from the museums to the Basilica will let you into St. Peter's Church. You will be able to enter without the hassle of going through security again, as you are with our Vatican Private Tour. You can experience the architectural complex of St. Peter with an exclusive private guide.
The Bernini Canopy
When visiting Saint Peter's Basilica, the surprising conception of the structure can't help but surprise you. Bernini's Canopy, the massive bronze canopy, designed by Gianlorenzo Bernini, is what initially draws your attention.
Pietà by Michelangelo
The Pietà, which can be found to the right of the entrance, is Michelangelo's most heartwarming piece. It shows the Virgin Mary calmly carrying the body of Jesus in her lap.
The Pope Alexander VII Memorial
On the left of the Canopy there you will find a memorial of Pope Alexander VII. This memorial is designed by Bernini and is regarded as his final masterpiece. The memorial depicts the pope bowed in prayer and is encircled by four statues of women.
The Saint Peter statue
Built in the fifth century AD, the statue is a well-known portrayal of Saint Peter. The Prince of the Apostles is shown in this bronze statue sitting on a marble chair. It serves as a powerful reminder that Saint Peter was the first Pope.
Dome of St. Peter's Basilica
The Dome of Saint Peter's Basilica is a distinctive feature due to its extraordinary height and exquisite design. It was designed by Michelangelo and is regarded as his spiritual legacy. The dome appears much more impressive from the inside since the interior is exquisitely adorned with mosaics made of brilliant golden materials.
To get to the base of the dome, you have to climb the 551 steps. We have a separate tour for the Dome Climb. The Dome climb tour is optional. This Vatican Private Tour does not include the Dome Climb. You can take advantage of this by booking our Dome climb tour package.
In a total of three hours, we'll introduce you to the artistic riches of the Vatican in a fun and hassle-free manner. You'll learn how the Popes used the expansive Vatican Museums and Michelangelo's revolutionary murals in the Sistine Chapel.
Do you have any queries concerning the Vatican? You may now ask your questions. As the tour closes, your Private guide offers advice on how to spend your time in the eternal city.
Tour Overview
Many people prefer to see the Vatican without having to cope with crowds. And we are here to make that wish come true.
We organize fully VIP openings of the Vatican Museums, Sistine Chapel, and St. Peter's Basilica for you on our exclusive Private tour.
Discover the glories of the Vatican up close and in person in your own unique way. Thinking about how it would feel like standing in the center of the Sistine Chapel, completely alone. We provide the perfect itinerary so that you can appreciate history, art, and culture, and have a private little adventure.
This personalized tour is available at different time slots. We will begin our journey at 8:30 am, 10:30 am, 12:30 am, and 2:30 pm, respectively. The great doors to the Vatican Museums open for you as your private tour experience begins, ending in an intimate viewing of the spectacular Sistine Chapel and St. Peter's Basilica.
There are no crowds of people pushing their way to a suitable vantage point from where you can observe the beautiful frescoes on the ceilings. With a professional tour guide and small group, you can enjoy the company of some of history's most awe-inspiring and finest human creations, in silence.
This VIP Vatican Tour is the best way to witness Michelangelo's masterpiece in all its glory. This private tour will excel all your expectations regarding this beautiful city of the Vatican.
This private encounter is a dream for many. And now you can make that a reality by taking the Private Tour of the Vatican.
With this tour, you'll be able to get unique access to the Vatican Museums and all of Rome's hidden jewels. It is possible to go behind closed doors and see treasured areas of the Vatican that are typically off-limits to visitors, such as the Niccoline Chapel, the Cabinet of Masks, and the Bramante staircase.
Join this intimate tour to explore the best collections of Vatican Museums, the Sistine Chapel, and St. Peter's Basilica's art in the most personalized way.
Tour Highlights
Get exclusive VIP access to Vatican Museums, Sistine Chapel, and St. Peter's Basilica.

Experience the Vatican Museums, Sistine Chapel, and St. Peter's Basilica hidden sights in a VIP setting.

Access to the hidden collection and paths that only the ancient Kings and Popes have been able to do.

Not to deal with the crowds.

Officially licensed private guide.

Have the museum all by yourself away from the general public.

Take the advantage of a Private guide's in-depth knowledge.

Full flexibility on Tour itinerary.

Be part of a small group tour of not more than 8 people.

See the Niccoline Chapel, Cabinet of Masks, and original Bramante staircase.

Enjoy the peaceful ambiance at beautiful Octagonal and Pinecone Courtyards.

Discover the centuries-old history of St. Peter's Basilica and view Michelangelo's famous "La Pietà".
What is included
Exclusive VIP access

Skip-the-line entry

Admission ticket included

Get access to hidden collections of the Vatican Museums, Sistine Chapel, and St. Peter's Basilica

Private Tour Guide

Audio Headsets to hear the guide clearly (equipped only when the group size exceeds)
What is not included
Hotel pickup and drop-off

Food and beverages

Gratuities

St. Peter's Basilica Dome Tour (Optional)
See what people are saying
0 total reviews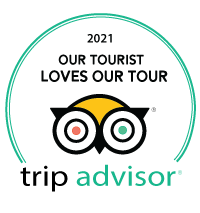 Average customer rating
0/5 Based on 0 Reviews
Showing 1 - 0 of 0 in total
Frequently Asked Questions
The disabled visitors who have verified invalidity of more than 74% are given free admission to the Vatican Museums. Additionally, free entry is offered to a companion for those tourists who are not self-sufficient.
We don't offer free tickets for disabled visitors. These free entry tickets for the disabled and accompanying persons are distributed directly at the special permissions and/or reception desks in the museum hall upon presentation of an invalidity certificate. When necessary, a companion of a visitor with a disability is given priority skip-the-line entry.
If you need a wheelchair, you can obtain one from the Museum cloakroom for free with a valid ID and a deposit.
It's not always simple for persons with disabilities to enter sites or museums, and many might not even be aware that they are entitled to free admission. The staff of the Vatican Museums is always sensitive to the needs of visitors with disabilities. The Vatican has made accessible to Blind and Deaf visitors by designing appropriate free tours that are offered upon request. Visitors with disabilities cannot tour the Vatican Gardens.
Our Vatican Private tour allows you to have a VIP tour of Vatican Museums, the Sistine Chapel, and St. Peter's Basilica. You can enter those attractions' hidden spots that were only accessed by kings and Popes from history. You can explore anything at your own speed here. There's no need to cope with crowds. The private tour guide will get to know you and explain everything in detail.
Some additional advantages of a personalized tour include:
You can travel around the attractions at your own pace.
The tour guide will pay you enough attention.
You can tailor the tour itinerary to your specific interests.
You'll learn a lot of insider information and tips.
Private Vatican tours are simply more enjoyable! You can bond more easily and get to know the folks you're touring with when you're in a smaller group of no more than 2 to 8 people. To make sure you have a nice day, your tour guide will go above and beyond.
The best way to see everything you want while visiting the Vatican is on a private tour. You will undoubtedly have a fantastic experience with a personalized itinerary and your tour guide. Additionally, you'll learn insider information and tricks not included in a guidebook.
The private guided tour at Vatican Museums, Sistine Chapel, and St. Peter's Basilica allows you to observe closely the finest and largest art collections here. You can explore the Gallery of Maps, tapestries, Raphael's Rooms, and St. Peter Dome, and know the history beneath it. It's the best way to get the most out of your tour. So why are you still waiting?
Yes, 100%. The Private VIP Experience Tour is the best experience you can have in the Vatican. We advise you to choose a small group tour rather than signing up for a big group tour. A tour with a small group guarantees a cozy setting and a leisurely visit through the Vatican Museums, Sistine Chapel, and St. Peter's Basilica. A private tour is the best choice if you want a more personalized experience with your guide giving you their full focus.
This tour is available in 5 different languages. English, Spanish, Portuguese, German, and Russian. Whatever your language preference is just select that during tour booking time. Simply choose your preferred language during the tour booking process.
Please call us at +39 06 2757630 (Monday through Saturday, 8 am to 4 pm) after choosing your chosen tour language to verify if it is available. We will be happy to assist in this regard.
Private customized tours give you complete freedom and flexibility. The tour's schedule and itinerary are totally tailored to you. Your preferences are taken into consideration when choosing activities, types of events, and so on.
Keep in mind that the itinerary of this VIP access tour can change due to the nature of the tour. Vatican authorities can limit access to secret rooms and tunnels based on availability.
Wheelchair access is not available on this tour. Please let us know in advance if you or any member of your group requires a wheelchair or crutches to move about.
On request, private tours can be arranged to accommodate these and other unique needs. You need to contact us in advance so that we can accommodate you.
You can bring a small bag with you that has the necessary items. During the visit, do not bring any large bags or luggage, as it is not permissible to enter the attraction with large bags.
Also, there is a list of things that you shouldn't bring with you during the Vatican Private Tour.
Strollers are not allowed at Saint Peter's Basilica
Bottles made of glass.
Alcohol
Food
Tripods and professional photography equipment or art supplies
Harmful objects
Cigarettes
Luggage
Depending on what you wish to include in your private tours, private guide charges vary.
This private Vatican tour cost centered around 3 main attractions of Rome. Vatican Museums, Sistine Chapel, and St. Peter's Basilica.
Therefore, the price per adult starts at €150.00 for a tour that lasts about 3 hours for each group of up to 8 persons. We always offer the best and most exclusive tours for you. So don't delay and reserve your private Vatican tour right now!
Yes, there are discounts available for young travelers between the ages of 6 and 18 as well as children between the ages of 0 and 6. Students under 25 can also take advantage of the reductions, but they must present a student ID as identification of their eligibility.
There are certain specific discounted prices available for EU citizens. Mainly they can avail of two types of tickets. Reduced ticket prices are applicable for EU citizens who are aged between 18 to 25. And EU complimentary tickets are applicable for EU citizens ages 6 to 18.
Please be aware that prices can change based on the location. Prior to purchasing the ticket, kindly review the booking criteria.
Yes, Vatican City mostly contains religious sites, so there is a strict dress code all year round that has to be maintained by men and women. Visitors' shoulders must be covered and their pants/skirts must be below the knee. For shoe style, do not wear flip-flops or casual sandals.
As already mentioned above, there is a clothing code that must be followed when visiting the Vatican. Jeans are okay as long as they cover your knees.
This is a private tour, so the member of the group is always limited. Each group will have just members of 2 to 8 maximum. So if you need more private settings you can book this private tour alongside just your family members.
Yes, you can. A private tour means you can customize the tour's itinerary totally around you. A private tour often includes a private tour guide and a group of no more than 8 persons.
However, with the customization option within the same group, you can adjust the group size regardless of the number. More than 12 persons can be added to the group.
If you have more than 8 family members, please contact us before the tour booking process. So we can accommodate you according to your requirements.
Yes, we have a hotel pick-up/drop-off service available. But this is optional and comes with an extra charge. You have to choose the hotel transportation service during the tour booking process and based on the availability we arrange the transportation for your group.
The best way to tour St Peter's Basilica is by hiring a Private Guide Tour. The group will be small. When you visit St. Peter's Basilica, you can revisit everything the private guide explains about its interior. In all of Rome, St. Peter's Basilica has the greatest vista.
Vatican Museums and Sistine Chapel are open every day from 9 am to 4 pm, except Sunday.
Please note that St. Peter's Basilica is closed on Easter, December 24 and 31, and other religious holidays; the 3-hour tour will be given in other areas of the Vatican Museums at these times.
The Basilica is a place of worship that may be closed for religious activities without warning; in this case, a visit to the Vatican Library will be replaced.
Normally, the St. Peter's Basilica has another door that allows visitors to walk straight from the Sistine Chapel to the Basilica, however, that door had been blocked for the time being since the Covid19 Pandemic. As a result, group tours or any other tours were not permitted to enter the basilica from the interior. All visitors must depart the Vatican and proceed to the Saint Peter's Basilica, which has a separate entrance. However, the government has lifted the restriction, and entry to the Basilica for guided tours is now open. We can continue the guided tour at Basilica until further notice.
This tour falls under 'All Sales final' status. That means, this tour is non-refundable and cannot be canceled once booked.
It is best to be at the tour meeting spot 25 minutes early. It is the customer's duty to arrive on time. If you arrive late or don't show up, we are sorry but we cannot accommodate you because we are already at the tour destination with other participants. Furthermore, the Vatican tour ticket price is non-refundable. A refund or cancellation of the Vatican Private Tour ticket is not possible. As a result, if you miss it, you will not be refunded your ticket money.
Yes, you can take pictures inside the Vatican Museums as long as you don't turn on the flash. But you can't take pictures in the Chapel, it is strictly prohibited to take pictures here as it is regarded as a religious place.
To capture your priceless moment at the Vatican in a snapshot that will last a lifetime, you may also hire professional photographic services from us. But there is a fee associated with this and it is optional. During the tour booking process, you must select the professional photographer service option. We will get in touch with you to arrange a photographer for your group.
Call us at +39 06 2757630 to cancel any trip; we're available Monday to Saturday from 8 am to 4 pm. Please review other cancellation-related FAQs of this tour and the Cancellation & Refund Policy of Rome Tour Tickets before canceling this tour.
At Rome Tour Tickets, we are acutely aware of the current circumstances resulting from the COVID-19 Pandemic. We are solely responsible for keeping you up to date with the most correct information.
After the post-COVID-19, reserving your ticket online is required in order to avoid unnecessary gathering in the ticket office.
There is no longer a requirement for a Green Pass, vaccination certificate, or test certificate to access the Vatican. Furthermore, there is no certificate needed to enter restaurants, museums, historical sites, etc. When traveling to Vatican City, there is no need for quarantine.
You need to take the following measures while on the tour:
You are required to wear a mask that covers your mouth and nose the entire time you are here. Wearing a mask is still required in some locations.
Maintain a social distance while on the tour.
While entering the venues, the visitor's temperature could be checked. A body temperature of 37.5° C or above may prevent entry to the location.
Due to social distance, guided tours now only allow a certain number of participants, including the guides.
Visit Covid-19 Travel Notice for the most up-to-date travel information during this epidemic.