VIP Guided St. Peter's Basilica Dome Climb Tour
St. Peter's Basilica Tickets for Dome Climb & Papal Tombs
Vatican Museums, Viale Vaticano, Rome, Metropolitan City of Rome, Italy
Travel Flexibly
Book with confidence knowing you can change your travel dates if your plans change. Read more
Take in the breathtaking landscape while climbing at the top of St. Peter's Dome. Get the most iconic viewpoint with all-access, only on VIP St. Peter's Basilica tickets. You will be accompanied by a top-rated private local guide to know the history beneath the nearly 400-year-old complex.
Tour Details
Tour Itinerary
Every day, except Sunday & Wednesday
Via Germanico, 40, 00192 Roma RM
25 minutes before the tour
Main Tour Attraction
Start by St. Peter's Basilica
Get ready to dive into the immense history, architecture, & culture of St. Peter's Basilica in this exclusive guided tour. With the small group, you can enjoy all the hidden places here quietly. It's a fully guided tour where you will get VIP access at Basilican and Papal crypt.
Climb up the Dome
To reach the top of the dome you have to climb up to 320 steps. And the view is worth all the effort.
This guided tour includes full access to the Basilica from Bernini to Baldachin to Pietá. You won't miss any single detail of history that is packed in every nook and corner.
Final destination: Papal Sarcophagi
It's a rare visit as not many people get access to visit this site at St. Peter's Basilica. But you will get VIP access.
End this tour by exploring and knowing all the masterpieces and ravishing interiors of the Sistine Chapel.
Tour Overview
In this VIP early access Vatican tour, you will be awestruck by the glance of the intense beauty of St. Peter's Basilica. This is the holiest place, living in the world's most smallest state Vatican city. If you are debating whether it's a good idea to take a guided tour at St. Peter's Dome. We suggest, don't. If you miss the chance you will miss seeing the world's largest church for Christians. No to mention the epic viewpoint from the top of the Dome. Thousands of travelers flock here every year just to experience the Dome Climb and Papal Tombs.
In this tour, you are getting special access to admire the shiniest armor of Christianity, not to worry about the long crowd. Your journey will be comfortable with the VIP tour. By taking the help of the elevator you will be at the Dome's first terrace where you can see the beautiful artworks of the surrounding.
You have to climb up to 231 steps to reach the dome's first level and 320 steps to reach the top, so travelers' good health is mandatory here.
What to expect
St. Peter's Basilica Dome or Cupola
To get the best view of Rome, you have to visit the top of the dome ends. While on the terrace you will get a chance to step outside to get up-close with the elaborate mosaics and detailed design of the dome. Visiting here gets you the best views of classical Vatican City.
St. Peter's Tomb
In that arena where Saint Peter's was crucified known as Caligula's Circus. It was thought that St. Peter was buried near the place where he was martyred. Later many popes were buried in the grottoes.
Your tour will also include the rare visit to the Papal crypt to see the most significant view of the tombs. It's forbidden to speak here, so will hear all the hidden stories from your guide beforehand.
Tour Highlights
Dedicated early morning admission entry to St. Peter's Basilica.

Explore every corner from floor to dome inside the Basilica.

See the stunning mosaics and embellishments inside the dome.

Explore every hidden crypts and side chapels.

Learn so much about art, architecture, and beautiful cathedrals.

Well educated tour guide to share the local history as well as the modern-day Pope's residence.

Learn about the architecture of this historic cathedral.

Explore the inside of St. Peter's Basilica at your own.
What is included
St. Peter's Basilica tickets

Pre-reserved tickets to climb the dome

Experienced Tour Guide
What is not included
Hotel pickup and drop-off

Gratuities
See what people are saying
15 total reviews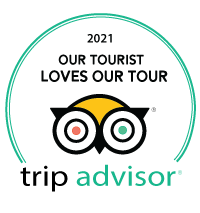 Average customer rating
4.9/5 Based on 15 Reviews
Frequently Asked Questions
The dome inside the St. Peter's Basilica was created by Michelangelo and is one of the largest domes in the world. When you stand on top of it, you'll be able to enjoy sweeping views of the Vatican City skyline. Aside from having a stunning façade, the inside of this tall dome is also stunning. This is a must-take tour while you visit Vatican City.
Yes, you have to purchase an entry ticket to go inside the St. Peter's Basilica and climb on top of the Dome. Well, our guided tour includes that and more. In this tour, you will be able to enjoy the awe-inspiring views over St. Peter's Square. This tour is available with a skip-the-line entrance ticket.
Yes, without a doubt. Strictly speaking, the availability of both general admission tickets and tours is always limited. So, we recommend having a pre-reserved ticket to climb the dome. To reserve your seat, visit our ticket booking page now.
The following rules and regulations need to be maintained as a tour guide
It is prohibited to talk inside the crypt
You can't take picture inside
You can't carry large bags
You need to wear clothes that cover your shoulders, arms, and lower legs. Shorts, short pants, short skirts, sleeveless tops, and exposed shoulders are not permitted. Advisable for both men and women.
You can bring a small bag with you that has the necessary items, like an umbrella. During the visit, you have to leave your large bags at the checking point near the entrance, as it is not permissible to enter carrying the large bags.
If you have any issue with mobility, you have to contact us for private access. But one thing should be noted, the sites are not wheelchair accessible. So if you use one unfortunately you can't visit this place.
Actually, no.
Please note that St. Peter's Basilica is closed on Easter, December 24 and 31, and during other religious holidays.
The Basilica is a place of worship that may be closed for religious activities without warning; in this case, you'll be offered another date.
Normally, the St. Peter's Basilica has another door that allows visitors to walk straight from the Sistine Chapel to the Basilica, however that door has been blocked for the time being since Covid19 Pandemic. As a result, no group tour or any tour may now enter the basilica from the interior. All visitors must depart the Vatican and proceed to the Saint Peter's Basilica, which has a separate entrance. As a result, St. Peter's Basilica is not included in a group tour at this time.
This tour falls under 'All Sales final' status. That means, this tour is non-refundable and cannot be canceled once booked.
It is best to be at the tour meeting spot 25 minutes early. It is the customer's duty to arrive on time. If you arrive late or don't show up, we are sorry but we cannot accommodate you because we are already at the tour destination with other participants. Furthermore, the Vatican tour ticket price is non-refundable. A refund or cancellation of the Vatican ticket is not possible. As a result, if you miss it, you will not be refunded your ticket money.
Yes a discount is available for students under 26 years. To avail this discount, students must bring valid student ID during the time of tour.
This tour is not suitable for children under the age of 6.
Children between the ages of 6 and 18 who are going to take this tour must be accompanied by an adult.
Yes, we offer hotel transportation service which you have to book during the tour booking process. But keep in mind that this is an optional service. You have to pay extra fees for the transportation.
Call us at +39 06 2757630 to cancel any trip; we're available Monday to Saturday from 8 am to 4 pm. Please review other cancellation-related FAQ of this tour and the Cancellation & Refund Policy of Rome Tour Tickets before canceling this tour.
At Rome Tour Tickets, we are acutely aware of the current circumstances resulting from the COVID-19 Pandemic. We are solely responsible for keeping you up to date with the most correct information.
After the post-COVID-19, reserving your ticket online is required in order to avoid unnecessary gathering in the ticket office.
There is no longer a requirement for a Green Pass, vaccination certificate, or test certificate to access the Vatican. Furthermore, there is no certificate needed to enter restaurants, museums, historical sites, etc. When traveling to Vatican City, there is no need for quarantine.
You need to take the following measures while on the tour:
You are required to wear a mask that covers your mouth and nose the entire time you are here. Wearing a mask is still required in some locations.
Maintain a social distance while on the tour.
While entering the venues, the visitor's temperature could be checked. A body temperature of 37.5° C or above may prevent entry to the location.
Due to social distance, guided tours now only allow a certain number of participants, including the guides.
Visit Covid-19 Travel Notice for the most up-to-date travel information during this epidemic.