St. Peter's Basilica Tour with Papal Audience Experience
Skip-the-Line & enjoy more time with the experienced guide
Vatican Museums, Viale Vaticano, Rome, Metropolitan City of Rome, Italy
Travel Flexibly
Book with confidence knowing you can change your travel dates if your plans change. Read more
With these exclusive Papal Audience Tickets, you will get a chance to meet the Pope and be a part of the papal audience at St. Peter's square. This is an early morning Papal Basilicas tour that takes you on a guided tour at St. Peter's Basilica, Vatican Museums, and Chapel.
Tour Details
Tour Itinerary
Via Germanico, 40, 00192 Roma RM
25 minutes before the tour
Main Tour Destination
Start at St. Peter's Square or Hall of Pope Paul VI
Start your guided Papal Audience tour at St. Peter's Square where you are going to meet and join one of the most popular events at the Vatican, Pope Francis' Public Audience. On St Peter's Basilica tours, you will be going to be involved in this spiritual event and learn so many things about Roman rituals. This immense experience you can have in a completely catholic way. You can see Pope Francis in person and educate yourself about the unique history of the Vatican. Papal Mass Tickets are only available on Wednesday and audiences from the world's far corner meet here to contact the Pope. Under this guided Vatican mass tickets tour, you will easily get access to avoid the crowd and can stand in the front row.
This early morning Pope's audience meeting starts at 7:45 AM.
St. Peter's Basilica
This guided tour also includes an exclusive St Peter's Basilica Tours inside the basilica. Here you will see amazing Papal collections with unknown, hidden treasures – the Papal Tombs. All the breathtaking sculptures here are from the Renaissance period. The professional tour guide will reveal all the histories and mysteries behind the sculpted canopy and famous statues.
Take a final step on this Vatican Papal Audience tour by visiting the Vatican Museums and Sistine Chapel's sacred relics, art, and history.
Papal Basilicas Tour Overview
This guided Papal Mass Tickets tour is a dream come true like an event. Here you will get rare access to become Pape Audience at St. Peter's, alongside your very own expert tour guide. More than just Papal Audience, this St Peter's Square tours will teach you everything about the history of Popes here.
The Udienza Papale is a weekly event that occurs at St. Peter's Basilica, where Pope Francis addresses the devout audience.
History, faith, and art all will come together in this Papal Audience tour. A special combination of magnificence and majesty with a classical twist of centuries-old history will be one place.
The St Peter's Basilica tour with Papal Audience Experience Tickets is always in the limited packet. Obtain your ones in advance so you don't miss out on this special event.
Be a part of the Vatican Pope Audience
This special experience of being Pope Francis's audience is a once in a lifetime opportunity. Here you will get an expert guide on this subject, who will educate you on every aspect of this event.
Papal Audience guided tour allows you to witness the great Rome event. Religious or not, this event surely is a moving and memorable one that one should have during the Italy tour.
The unique attraction of this ceremony is the Holy Father, Pope Francis's appearance where he addresses the mass audience outside St. Peter's Square.
In accompaniment with this Papal Basilicas tour, you can also take a tour of the Chapel, museums, and inside St. Peter's Basilica to explore the masterpieces of Michelangelo, Raphael, Bernini, and many more. Experience your artistic possibility in the best way possible on this tour.
These rare, in-demand Papal Audience tickets for this Papel Audience tour are available now. Book yours one right way.
Tour Highlights
A combined tour at St. Peter's Basilica and the Papal Audience.

Accompanied by a professional tour guide to have an in-depth experience.

Fast access available at St. Peter's Basilica.

Special reserve ticket for this tour participant to explore freely and get the best viewpoints.

Get a chance to view the art and architectural masterpieces at the Chapel and Museums.
What is included
Skip the line entrance at St. Peter's Basilica

Experienced guide

Reservation tickets for the Papal Audience
What is not included
Hotel pickup and drop-off

Optional gratuities

Seating not guaranteed
See what people are saying
7 total reviews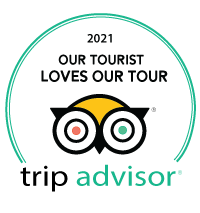 Average customer rating
4.7/5 Based on 7 Reviews
Showing 1 - 7 of 7 in total
Frequently Asked Questions
The Papal Audience is the public audience that gathers around St. Peter's Square to receive the Pope's blessings. It's a weekly occasion during which the Pope delivers a speech to a wider audience. Audiences from all over the globe flocked here to catch a glimpse of Pope Francis and to take part in this joyous occasion. Readings, teachings, prayers, and sacred music are usually included in the Pope's address. The blessing, known as the Papal Blessing or Apostolic Blessing, is usually offered at the end.
A Vatican Pope audience with the Pope is a unique and significant experience for Catholics and individuals of various faiths from around the world. During an audience with the Pope, participants have the opportunity to see and potentially interact with the leader of the Catholic Church, the Pope himself.
The format of the attending mass at St Peter's Basilica can vary depending on the occasion and the size of the audience. Typically, it takes place in a designated area within Vatican City, such as St. Peter's Square or the Paul VI Audience Hall. The audience may be held indoors or outdoors, depending on the weather and the number of attendees.
During the audience, the Pope may deliver a speech, offer blessings, and share messages of faith, love, and peace. These messages often address important issues, current events, and the role of the Catholic Church in the world. The Pope's words are usually delivered in multiple languages to accommodate the diverse audience.
In addition to the Pope's address, there may be prayers, hymns, and readings from the Holy Scriptures. The audience may also include special ceremonies. Such as the Rite of Marriage, Baptism, or Confirmation, depending on the occasion and the participants involved.
Our Papal Audience program is included with St. Peter's Basilica visit. So in this 4 hours 15 Minutes tour, Papal Audience generally lasts around one and a half hours to two hours.
The Papal Audience generally takes place every Wednesday at 9:30 a.m. During this papal audience time, the Pope usually stays in Rome. Some tourists and pilgrims, however, choose to arrive early, sometimes up to three hours before as security opens at 7:30 a.m. This occasion only happens on special occasions and religious holidays by the Pope.
Yes, you must reserve one in order to guarantee your spot. Tickets to the Papal Audience are normally difficult to come by, therefore we recommend making a reservation 3 to 6 months in advance of your preferred date.
Unfortunately, you are unable to do so. Seats for the Papal Audience are allocated on a first-come, first-served basis. However, with our guided service, you will always be allocated to the first row of the mass. So we recommend you purchase your ticket in advance and coming early will help you to get access to the best possible location.
The Pope can be seen but not personally met. You can attend the Pope's special occasion and receive his blessings at the Papal Audience, but you won't be able to speak with him directly.
Meeting the Pope personally can be a rare and challenging opportunity. But it is not impossible. Here are a few suggestions on how you might increase your chances:
Book Papal Audience Tickets:
The Pope often participates in public events, such as papal audiences, general audiences, and papal Masses, which are open to the public.
By attending these events, you can have the opportunity to see the Pope and potentially receive his blessings.
Pilgrimage or Visit:
Consider going on a pilgrimage to Rome and visiting Vatican City. While you may not have a personal meeting with the Pope, you can participate in public events and have a chance to see him during papal blessings or public appearances.
Remember that meeting the Pope personally is at the discretion of the Pope and his staff. The number of private meetings he can accommodate is limited. Persistence, respectful communication, and patience are essential throughout the process.
Therefore, it is advisable to stay updated with official Vatican announcements, consult with Vatican authorities, or seek guidance from Catholic organizations to ensure accurate and current information.
Obtaining a private audience with the Pope is generally reserved for individuals or groups with exceptional circumstances or specific official roles. While it is technically possible to request a private audience with the Pope, securing one can be challenging and often requires specific connections or official affiliations.
It's important to note that the Pope's schedule is usually very busy. The number of private audiences he can accommodate is limited. The granting of a private audience is at the discretion of the Pope and his staff, taking into consideration various factors such as the purpose and significance of the request.
For most individuals, getting Papal Mass Tickets at St. Peter's Square can provide an opportunity to see the Pope and receive his blessings in a more public setting. These events are open to the public and do not require specific invitations or connections.
Because of the Papal Audience in the morning, St. Peter's Basilica can only be visited from 13.30h on Wednesday.
Please note that St. Peter's Basilica is closed on Easter, December 24 and 31, and other religious holidays.
The Basilica is a place of worship that may be closed for religious activities without warning.
Normally, the St. Peter's Basilica has another door that allows visitors to walk straight from the Sistine Chapel to the Basilica. However, please note that this door might occasionally be closed due to various reasons beyond our control.
To have the best experience in seeing St. Peter's Basilica, consider booking St Peter's Basilica tour with papal audience experience tickets with us. Joining a guided tour can enhance your experience by providing historical and artistic insights. You can attend Mass or witness a papal event on Papal audience Wednesday.
Tour guides can offer valuable information about the basilica's history, architecture, and important artworks, enriching your understanding of what you're seeing.
Yes, you can enter St. Peter's Basilica without a tour guide. St. Peter's Basilica is open to the public, and individuals are free to explore the basilica on their own.
Yes, St. Peter's Basilica tours in Vatican City are often considered a worthwhile experience for several reasons:
Architectural Marvel:
St. Peter's Basilica is one of the most renowned and impressive examples of Renaissance architecture. The grandeur of the building, with its vast interior space, intricate design, and magnificent artwork, is awe-inspiring. It is the largest church in the world and showcases the skill and craftsmanship of some of the greatest artists and architects in history. Including Michelangelo and Bernini.
Historical and Religious Significance:
St. Peter's Basilica is deeply rooted in history and holds great religious significance for Catholics worldwide. It is built over the burial site of Saint Peter, one of the twelve apostles of Jesus Christ, and is considered the first Pope.
Exploring the basilica allows visitors to connect with the rich history of the Catholic Church and its traditions.
Artistic Masterpieces:
The basilica houses numerous masterpieces of art and sculpture. Visitors can marvel at iconic works such as Michelangelo's "Pieta" and Bernini's "Baldachin." The vast collection of paintings, mosaics, statues, and other artistic treasures found within the basilica makes it a must-visit destination for art enthusiasts.
Spiritual Experience:
For Catholics and many others, St. Peter's Basilica holds great spiritual significance. It serves as a place of pilgrimage and worship, offering a sense of tranquility, reverence, and spiritual reflection. Attending mass at St Peter's Basilica can be a deeply meaningful experience.
You need to maintain a proper dress code for Papal Audience. You'll need to wear clothes that cover your shoulders, arms, and lower legs. Shorts, short pants, short skirts, sleeveless tops, and exposed shoulders are not permitted.
No, it is not appropriate to wear shorts when visiting St. Peter's Basilica. As a holy site and place of worship, St. Peter's Basilica has a dress code that requires visitors to dress modestly and respectfully. Both men and women are expected to cover their shoulders and knees.
Traditionally, white attire is reserved for specific individuals who have a particular status or role when meeting the Pope. Here are some general guidelines regarding who can wear white when meeting the Pope:
Catholic Royalty
Catholic Clergy
Certain Religious Orders
Papal Household
For the general public or individuals who do not fall into the above-mentioned categories, it is recommended to maintain Papal Audience dress code. This typically includes wearing formal or semi-formal attire, with shoulders and knees covered, as a sign of respect for the sacredness of the occasion.
The papal audience tickets cost starting from €49. It covers the experience of the St. Peter's Basilica Tour as well.
During papal audiences held at St. Peter's Square or in the Vatican, the Pope may interact with the attendees and occasionally pose for photos. However, it's important to keep in mind that the size of the audience and time constraints may limit the number of people who can have individual photos taken.
In most cases, the focus of the Pope's engagements is on providing blessings, offering prayers, and engaging with a larger audience rather than individual photo opportunities.
You can bring a small bag with you that has the necessary items. During the Papal Audience visit, do not bring any large bags or luggage, as it is not permissible to enter carrying the large bags.
Yes a discount is available for students under 26 years. To avail this discount, students must bring valid student ID during the time of tour.
This tour is not suitable for children under the age of 6.
Children between the ages of 6 and 18 who are going to take this tour must be accompanied by an adult.
Yes, we have a hotel pick-up/drop-off service available. But this is optional and comes with an extra charge. You have to choose the hotel transportation service during the tour booking process and based on the availability we arrange the transportation for your group.
If you have any issue with mobility, you have to contact us for private access. But one thing should be noted, the sites are not wheelchair accessible. So if you use one unfortunately you can't visit this place.
This tour falls under 'All Sales final' status. That means, this tour is non-refundable and cannot be canceled once booked.
It is best to be at the tour meeting spot 25 minutes early. It is the customer's duty to arrive on time. If you arrive late or don't show up, we are sorry but we cannot accommodate you because we are already at the tour destination with other participants. Furthermore, the Vatican tour ticket price is non-refundable. A refund or cancellation of the Vatican ticket is not possible. As a result, if you miss it, you will not be refunded your ticket money.
Call us at +39 06 2757630 to cancel any trip; we're available Monday to Saturday from 8 am to 4 pm. Please review other cancellation-related FAQ of this tour and the Cancellation & Refund Policy of Rome Tour Tickets before canceling this tour.
At Rome Tour Tickets, we are acutely aware of the current circumstances resulting from the COVID-19 Pandemic. We are solely responsible for keeping you up to date with the most correct information.
After the post-COVID-19, reserving your ticket online is required in order to avoid unnecessary gathering in the ticket office.
There is no longer a requirement for a Green Pass, vaccination certificate, or test certificate to access the Vatican. Furthermore, there is no certificate needed to enter restaurants, museums, historical sites, etc. When traveling to Vatican City, there is no need for quarantine.
You need to take the following measures while on the tour:
You are required to wear a mask that covers your mouth and nose the entire time you are here. Wearing a mask is still required in some locations.
Maintain a social distance while on the tour.
While entering the venues, the visitor's temperature could be checked. A body temperature of 37.5° C or above may prevent entry to the location.
Due to social distance, guided tours now only allow a certain number of participants, including the guides.
Visit Covid-19 Travel Notice for the most up-to-date travel information during this epidemic.