All in one Vatican Guided Tour: Vatican Museums, Sistine Chapel, and St. Peter's Basilica
Complete Guided Group tour of the Vatican City
Vatican Museums, Viale Vaticano, Rome, Metropolitan City of Rome, Italy
Travel Flexibly
Book with confidence knowing you can change your travel dates if your plans change. Read more
Explore the exclusive marble at Vatican city in this complete guided tour. Skip-the-line entrances are included at the Vatican Museum and Sistine Chapel. Head straight to the museum with your expert tour guide to bring these masterpieces to life. In the case of St. Peter's Basilica, it is a place of worship. This place can be closed on any day for religious activities without warning. So keep this information in mind while booking our All-In-One Vatican Tour.
Tour Details
Tour Itinerary
Via Germanico, 40, 00192 Roma RM
25 minutes before the tour start time
Travelers can start the tour at their own convenient time
Start your tour at Vatican Museums and Sistine Chapel
Our Complete Vatican Tour goes beyond your expectations. Get real insights into Vatican city with this complete guided tour. Here you can see such sculptures that you have never heard of.
Our route to Vatican Museums includes all the sights you ever wanted to see. After the tour ends at Vatican Museums, your visit will start at Sistine Chapel. These museums are situated within the Vatican Museums, so you don't have to buy any extra admission tickets.
From the Sistine Chapel and Raphael Rooms to stunning old sculptures, you may have never heard of, our tour of the Vatican Museums takes you to all the places you want to see, as well as a few surprises.
Your guide will have revealed the history and secrets behind the paintings, as well as what they symbolize and why they're so famous, by the time you get to the Chapel.
St. Peter's Basilica:
St. Peter's Basilica, which is located near the Vatican Museums, has its own entry and rules. The last stop of our Vatican Tour concludes at St. Peter's Basilica. Our tour guide will only tell you everything about this holy place. They will gladly show you all that one of Rome's most beautiful landmarks has to offer from the outside. You can enter St. Peter's Basilica when it is open for a visit. As it is a religious place it can be closed for any religious occasion without any prior notice. Please keep in mind that St. Peter's Basilica is closed on Easter, December 24 and 31, and other religious holidays. In this case, the 3-hour tour will take place in other sections of the Vatican Museums.
Our Complete Vatican Tour assures that you can get inside the Basilica (not to mention skip the lines!) to see Michelangelo's Pietà, Bernini's baldachin, and St. Peter's throne.
Tour Overview
The Vatican City, the smallest state in the world, houses the world's largest collection of outstanding Renaissance paintings. And this Vatican tour with an expert guide will guarantee that you gain a thorough understanding of the masterpieces' history and context. Skip the huge lines and save hours of waiting time to visit the Vatican's major attractions and be fascinated by the treasures housed within those historical buildings.
Explore the timeless works of legendary artists such as Michelangelo, Bernini, Raphael, and others to create some lasting memories. And learn how these artists contributed to a massive collection of artwork in the world's tiniest nation. This guided tour of the Vatican Museums, Sistine Chapel, and St Peter's Basilica is the best way to get a sense of the state's history and architecture.
An Exclusive Vatican tour designed for you
We've spent years assembling a team of dedicated experts who are eager to share their knowledge of the Vatican with you. When you combine them with a small party, you've got a recipe for sightseeing success! During peak season, we also use privileged entrances to the Vatican Museums and St. Peter's Basilica, skipping general access lineups that sometimes stretch for hours. But one thing you should know is that as Basilica is a religious place, it can be closed during any religious activity without prior warning. If your tour day falls on a religious holiday at the Vatican, your access to the Basilica may be restricted.
Faster Access that no tours can provide
You can now go straight inside and explore without wasting time with our Reserved Entrance; you'll also learn about the characters who trod these corridors before you as painters and Popes.
With added security measures and social distancing, you can enjoy a safe and exciting journey to the Vatican. Although crowds are common here. It is the best time now to plan your Vatican tour because you will be among the few people admitted to the museums. Without having to compete for space with other visitors, get up close and personal with the amazing artwork throughout the Vatican, and create once-in-a-lifetime memories of this incredible setting.
Tour Highlights
Exclusive fast entrance at Vatican Museums, Sistine Chapel, and St. Peter's Basilica.

Professional tour guide throughout the journey

Explore Raphael's Rooms, Gallery of the Maps, and Bramante's Pinecone Courtyard at your own pace

Experience the famous masterpieces at St. Peter's Basilica, such as the La Pieta sculpture.

See Michelangelo, Raphael, and many other masterpieces at Sistine Chapel
What is included
Guided tour of Vatican Museums

Guided tour of Sistine Chapel

Skip-the-line entry to all sites

Professional Tour Guide
What is not included
Hotel pickup and drop-off

Gratuities

Food and drinks

Guided tour inside St. Peter's Basilica
See what people are saying
119 total reviews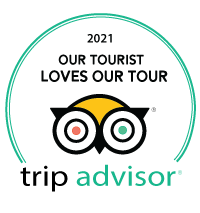 Average customer rating
5/5 Based on 119 Reviews
Frequently Asked Questions
One group consists of a member of 24 people (maximum)
Yes, for the children aged between 0 to 6 and young tourists aged between 7 to 17 can enjoy discounts on the total price. Students under 25 years old also can avail themselves of the discounts but need to come with a Student ID for proof of eligibility.
There are reduced-price tickets for being an EU citizen. The citizens aged between 18 to 25 years will enjoy reduced admission tickets. And there are EU complimentary tickets that can be available by EU citizens age between 6 to 18. But please keep in mind, certain places require full entry price.
No, photography is restricted inside the chapel, although you can take pictures outside the museum.
If you have any issue with mobility, you have to contact us for private access. But one thing should be noted, the sites are not wheelchair accessible. So if you use one unfortunately you can't visit this place.
You can bring a small bag with you that has the necessary items. During the visit, do not bring any large bags or luggage, as it is not permissible to enter the attraction with large bags.
It is best to be at the tour meeting spot 25 minutes early. It is the customer's duty to arrive on time. If you arrive late or don't show up, we are sorry but we cannot accommodate you because we are already at the tour destination with other participants. Furthermore, the Vatican tour ticket price is non-refundable. A refund or cancellation of the Vatican ticket is not possible. As a result, if you miss it, you will not be refunded your ticket money.
Vatican Museums and Sistine Chapel are open every day from 9 a.m. to 4 p.m, except Sunday.
Please note that St. Peter's Basilica is closed on Easter, December 24 and 31, and other religious holidays; the 3-hour tour will be given in other areas of the Vatican Museums at these times.
The Basilica is a place of worship that may be closed for religious activities without warning; in this case, a visit to the Vatican Library will be replaced.
Normally, the St. Peter's Basilica has another door that allows visitors to walk straight from the Sistine Chapel to the Basilica, however, that door had been blocked for the time being since the Covid19 Pandemic. As a result, group tours or any other tours were not permitted to enter the basilica from the interior. All visitors must depart the Vatican and proceed to the Saint Peter's Basilica, which has a separate entrance. However, the government has lifted the restriction, and the entry to the Basilica for guided tours is now open. We can continue the guided tour at Basilica until further notice.
Yes, hotel pick-up option is available but it is optional and comes with extra fees. Please select the Hotel transportation option at the time of tour booking. We will arrange it for you.
This tour falls under 'All Sales Final' status. That means the tour reservation is non-refundable and cannot be canceled once you confirm the booking.
Call us at +39 06 2757630 to cancel any trip; we're available Monday to Saturday from 8 am to 4 pm. Please review other cancellation-related FAQ of this tour and the Cancellation & Refund Policy of Rome Tour Tickets before canceling this tour.
At Rome Tour Tickets, we are acutely aware of the current circumstances resulting from the COVID-19 Pandemic. We are solely responsible for keeping you up to date with the most correct information.
Access to the Vatican Museums is only permitted after getting the Reinforced Green Pass certificate or equivalent one for non-EU citizens.
Reinforced Green Pass attests to vaccination against Sars-Cov-2 or the recovery certificate from Sars-Cov-2.
For non-EU citizens must bring a vaccination certificate issued by national health authorities mentioning the vaccine that has been authorized by the European Medicines Agency. The certificate must include the following information,
Identification of the holder
Vaccine Data
Vaccination Data
Information about the State and Health Authority that issued the certificate
Those ages under 12 also need to bring a vaccination certificate while visiting any Vatican attractions.
For those who haven't obtained the COVID-19 vaccination yet, a rapid test with negative results within 48 hours is mandatory.
Visitors are not permitted to visit any attractions in Italy without this. Also, they must show their identity document in addition to the certificate or test result, whether in print or digital form, to establish ownership.
Furthermore, it is advisable for all the visitors to wear FFP2 masks and maintain a safe distance of more than 1 meter.
Visit Covid-19 Travel Notice for the most up-to-date travel information during this epidemic.