Vatican Night Tour with Sistine Chapel only on Fridays!
An unforgettable Vatican night tour with expert tour guide
Vatican Museums, Viale Vaticano, Rome, Metropolitan City of Rome, Italy
Travel Flexibly
Book with confidence knowing you can change your travel dates if your plans change. Read more
This special Friday Night Tour at Vatican City is available for some special months of the year. Get exclusive entrance to visit the Vatican Museums and Sistine Chapel between May and October. Head towards the Museum without the daytime crowds so you can admire the art pieces at your desired pace.
Tour Details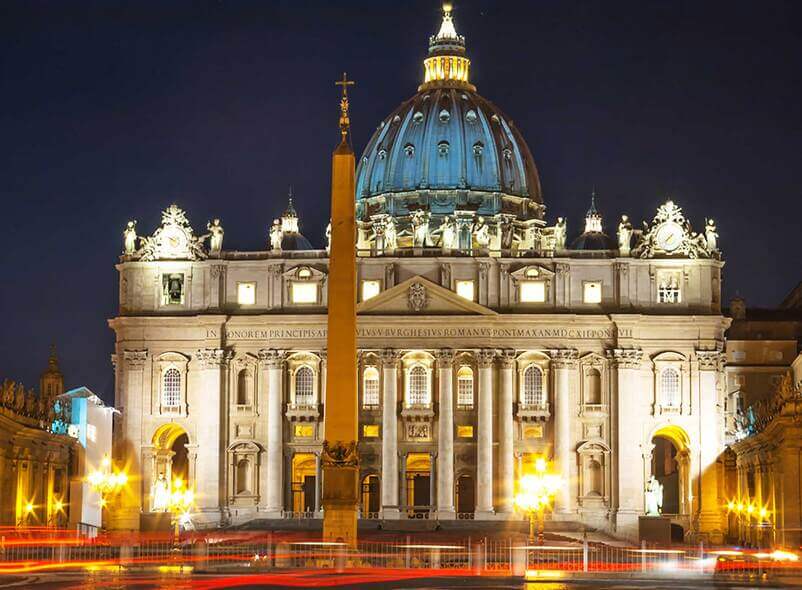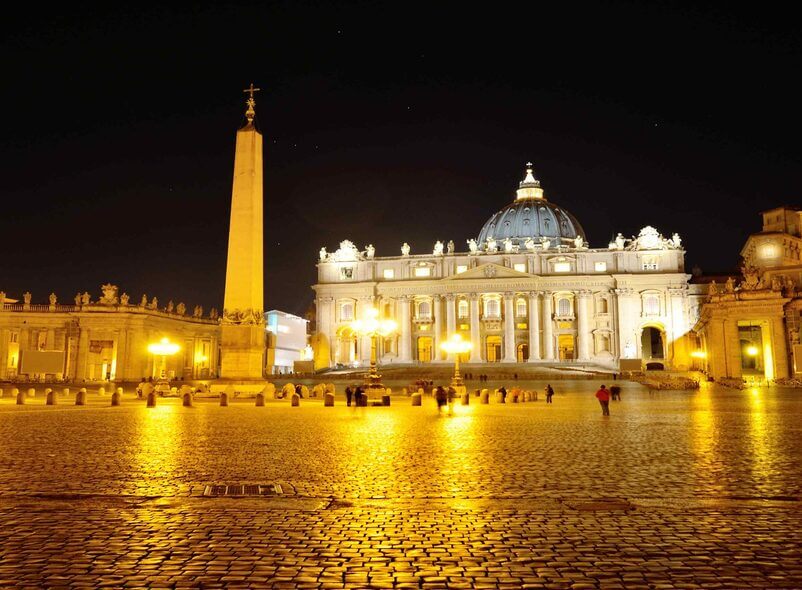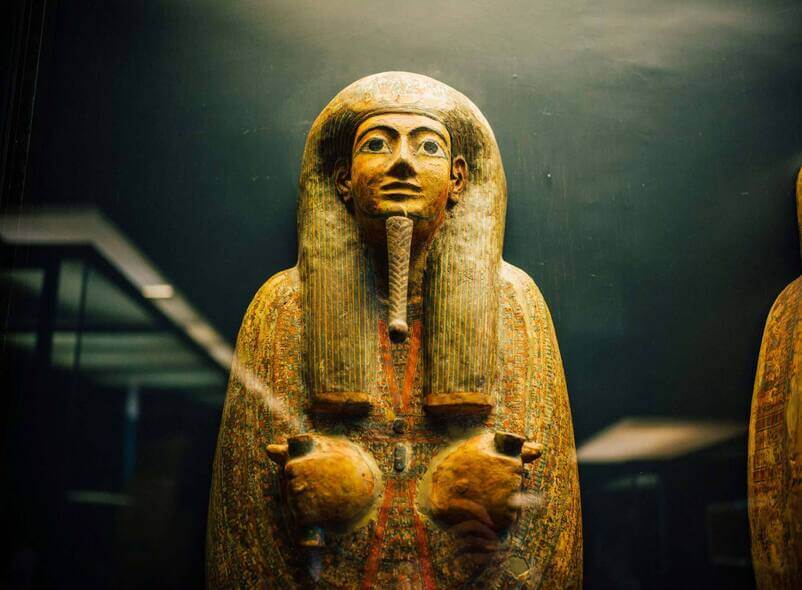 Tour Itinerary
Only Friday (from April to October)
Via Germanico, 40, 00192 Roma RM
25 minutes before the tour start time
Travelers can start the tour at their own convenient time
Evening Vatican Tour starts by Vatican Museum
Go inside the museum with your professional local guide to explore this vast, maze-like complex. During the nighttime, there is a tranquil atmosphere happened around which you can't enjoy during the daytime tour. Visiting the famous art corner of this museum will take you back to the late 1500s. In the last room of the Gallery, is Sistine Chapel.
Special Access at Sistine Chapel
It calls the jewel of Vatican City. Because it contains some renaissance masterpieces. The iconic fresco ceilings, The last judgment paintings, and the most famous chapel walls. After your tour ends at Chapel, you can explore around the city as long as you like and can capture beautiful pictures as much as you want.
Tour Overview
Explore the true charm and mysteries of Vatican city during this nighttime tour. In this 2 hour tour, you will discover the Vatican Museums and Sistine Chapel jaw-dropping art pieces at night. The skip-the-line access is available for you so you don't have to waste hours standing in a queue. The daytime crowd will not be there and during this nighttime, the museum door is usually closed for the general public. So now you can stroll around the galleries at your own pace.
Staging from the renaissance arts to the modern-day Vatican, our expert guide will bring the history back in front of your eyes. Every detail of galleries and halls will be reflected in the guide narration. The nighttime view here is mesmerizing. This is a rare opportunity that a traveler shouldn't be missed. Visit the world-famous wonders and magical sight of the museum under the illuminated nightfall..
Tour Vatican Museums and Sistine Chapel on Friday night with no crowd
The Vatican museums complex contains around 2,000 rooms and looks like a large monumental labyrinth. And professionally guided tour understands when is the best time to visit the best artworks and how to navigate the must-see galleries. So you will never miss out or lost in these maze-like galleries.
In this 2 hour tour, you will get lost as you meander around the amazingly mesmerizing art collections.
The last destination of this guided tour is the most awaited Sistine Chapel. Our tour guide will bask you through the historical wonder at its full glory. The guide will explain the significance of this sacred place. You will be amazed to gaze up the beautiful fresco done by Michelangelo includes the Creation of Adam and the Last Judgement.
Tour Highlights
Privileged Access and Crowd-Free Experience at Vatican Museums and Sistine Chapel.

Beat the heat at the Friday night Vatican Tour.

Get a chance to explore the museums out of their official operating time on this tour.

See ancient maps, sculptures, and more at Vatican Museum galleries.

Discover the Sistine Chapel masterpieces by Raphael and Michelangelo.

Experience a music concert in the Vatican's Pinecone Courtyard.

Listen to the stories and secrets hidden within the art with a professional tour guide.
What is included
Skip the Line Access tickets to the Vatican Museums and Sistine Chapel

All tickets and reservation fees included

Expert Tour Guide

Small groups – not more than 24 people
What is not included
Hotel pick-up and drop-off

Gratuities

A Visit to St Peter's Basilica

Food and drinks
See what people are saying
10 total reviews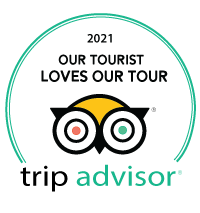 Average customer rating
4.9/5 Based on 10 Reviews
Showing 1 - 10 of 10 in total
Frequently Asked Questions
The disabled visitors who have verified invalidity of more than 74% are given free admission to the Vatican Museums. Additionally, free entry is offered to a companion for those tourists who are not self-sufficient.
We don't offer free tickets for disabled visitors. These free entry tickets for the disabled and accompanying persons are distributed directly at the special permissions and/or reception desks in the museum hall upon presentation of an invalidity certificate. When necessary, a companion of a visitor with a disability is given priority skip-the-line entry.
If you need a wheelchair, you can obtain one from the Museum cloakroom for free with a valid ID and a deposit.
It's not always simple for persons with disabilities to enter sites or museums, and many might not even be aware that they are entitled to free admission. The staff of the Vatican Museums is always sensitive to the needs of visitors with disabilities. The Vatican has made accessible to Blind and Deaf visitors by designing appropriate free tours that are offered upon request. Visitors with disabilities cannot tour the Vatican Gardens.
A chance to experience the beautiful Vatican Museums under the twilight where you will be incorporated by a professional tour guide. He will allow you to connect with the stunning art pieces in ways that you have never been imagined. With a Friday night tour, you will get the ultimate tour experience.
Night Vatican Tours include everything we offer by day, plus more!
During the Night Tours, we offer the unique Vatican Museum and Sistine Chapel visit opportunity. Visit the charming city when the sun sets around you. Relax on the outside St.peter's square as the changing sky illuminates the city skyline and the Museum tower takes in a golden hour glow. That time tour at the museum becomes more relaxing as the shadows of dusk fill the historic cellblocks.
No. Night Tours are unique and engaging, and at the same time educational. Night Tours offers you a chance to explore the history and relevance of the museum. It's a guided tour featuring in-depth presentations, an audio tour, and skip-the-lines access.
Tickets are available online however, capacity is limited. This is a seasonal tour available between April and October. So we strongly recommend purchasing Friday night Vatican tour tickets in advance to secure your entry for Night Tours.
Children under age 6 can enjoy free admission to the Museum. And young tourists ages 6 to 18 can enjoy discounts on the total price. They must show a valid passport proving their age.
Students under 25 years old also can avail themselves of the discounts but need to come with a valid Student ID and legal documents such as a passport, driving license, etc for proof of eligibility.
Vatican Museums and Sistine Chapel is a wonderful and educational place to visit with kids. But it is advisable that children ages 17 and younger must be accompanied here by an adult. This place is stroller-accessible. Free admission ticket is applicable for kids ages under 6 years.
When you arrive, you'll follow a one-way route through the Vatican Museums which ended at Sistine Chapel. The tour lasts for 2 hours. During the tour, you are free to explore the renaissance artists' exhibitions, beautiful sculptures, and frescoes on the ceiling, all of this come with a brief educational narration of the tour guide. After the tour ends, you are free to explore outside archaeological sites.
No, photography is restricted inside the chapel, although you can take pictures outside the museum.
If you have any issue with mobility, you have to contact us for private access. But one thing should be noted, the sites are not wheelchair accessible. So if you use one unfortunately you can't visit this place.
You can bring a small bag with you that has the necessary items. During the visit, do not bring any large bags or luggage, as it is not permissible to enter the attraction with large bags.
Vatican Museums and Sistine Chapel are open every day from 9 a.m. to 4 p.m, except Sunday.
Please note that St. Peter's Basilica is closed on Easter, December 24 and 31, and other religious holidays; the 3-hour tour will be given in other areas of the Vatican Museums at these times.
The Basilica is a place of worship that may be closed for religious activities without warning; in this case, a visit to the Vatican Library will be replaced.
Normally, the St. Peter's Basilica has another door that allows visitors to walk straight from the Sistine Chapel to the Basilica, however, that door had been blocked for the time being since the Covid19 Pandemic. As a result, group tours or any other tours were not permitted to enter the basilica from the interior. All visitors must depart the Vatican and proceed to the Saint Peter's Basilica, which has a separate entrance. However, the government has lifted the restriction, and the entry to the Basilica for guided tours is now open. We can continue the guided tour at Basilica until further notice.
Yes, hotel pick-up option is available but it is optional and comes with extra fees. Please select the Hotel transportation option at the time of tour booking. We will arrange it for you.
This tour is under 'All Sales Final' status which means you neither can cancel nor can get a refund if you book this tour 72 hours before the travel time.
It is best to be at the tour meeting spot 25 minutes early. It is the customer's duty to arrive on time. If you arrive late or don't show up, we are sorry but we cannot accommodate you because we are already at the tour destination with other participants. Furthermore, the Vatican tour ticket price is non-refundable. A refund or cancellation of the Vatican ticket is not possible. As a result, if you miss it, you will not be refunded your ticket money.
Call us at +39 06 2757630 to cancel any trip; we're available Monday to Saturday from 8 am to 4 pm. Please review other cancellation-related FAQ of this tour and the Cancellation & Refund Policy of Rome Tour Tickets before canceling this tour.
At Rome Tour Tickets, we are acutely aware of the current circumstances resulting from the COVID-19 Pandemic. We are solely responsible for keeping you up to date with the most correct information.
After the post-COVID-19, reserving your ticket online is required in order to avoid unnecessary gathering in the ticket office.
There is no longer a requirement for a Green Pass, vaccination certificate, or test certificate to access the Vatican. Furthermore, there is no certificate needed to enter restaurants, museums, historical sites, etc. When traveling to Vatican City, there is no need for quarantine.
You need to take the following measures while on the tour:
You are required to wear a mask that covers your mouth and nose the entire time you are here. Wearing a mask is still required in some locations.
Maintain a social distance while on the tour.
While entering the venues, the visitor's temperature could be checked. A body temperature of 37.5° C or above may prevent entry to the location.
Due to social distance, guided tours now only allow a certain number of participants, including the guides.
Visit Covid-19 Travel Notice for the most up-to-date travel information during this epidemic.