Hop On Hop Off Rome Sightseeing Bus Tour
Get Audio Guide Sightseeing Bus Tour at the major highlights of Rome
Rome, Metropolitan City of Rome, Italy
Travel Flexibly
Book with confidence knowing you can change your travel dates if your plans change. Read more
With a 24-hour, 48-hour, or even 72-hour pass to the hop-on hop-off sightseeing bus tour, you can explore Rome at your own speed. You can see all of the Eternal City's major landmarks and hop off as frequently as you wish to explore further.
Tour Details
Tour Itinerary
Daily ticket, 24 Hours, 48 Hours, 72 Hours
Note: The journey typically lasts 09.00-18.30 (Jan-Dec). Because this is an outdoor activity, the timetables may be subject to change. To be safe, double-check the bus frequency and operating hours on the day of your excursion.
The trip departs from a number of sites across Rome, and you can board the bus at any of the stops.
Main Tour Activity
This hop-on, hop-off open bus tour is a combination of more than eight stops at this ancient city center. Here you will get an unlimited tour option which lasts for 24 Hours, 48 Hours, or even 72 hours. You can attend as many or as few of these incredible attractions as you like. A professional audio tour guide will lead you through Rome's most influential landmarks in 7 different languages (English, Italian, Spanish, French, German, Portuguese, Japanese). The bus stops are centered around eight different locations, including the Vatican City, the Spanish Steps, the Trevi Fountain, the Roman Forum, the Pantheon, and the Colosseum. Tours run from 9 a.m. to 5 p.m., and you can begin or end your trip at any point around the circle, or ride the entire loop for a complete tour.
Stop 1: Terminal Open Bus
Route: Piazza della Repubblica – St. Mary of the Angels – Rome's Opera House – Via Nazionale – Baths of Diocletian – National Roman Museum – Palazzo delle Esposizioni
What to see: While taking this route allow you to visit the distinctive and intriguing historical landmarks of Rome. St. Mary of the Angels houses the intriguing story of the 20th century, which is situated within the ancient Baths of Diocletian. This bath is the largest thermal bath in Rome from between 298 and 306 AD. Not to forget Rome National Museum. Here you can find some of the oldest and most outstanding works in the form of sculptures, artistic paintings and objects. It consists of four different museums, Crypta Balbi, Palazzo Altemps, Palazzo Massimo alle Terme and Baths of Diocletian. So visiting here you are going to see all four of them.
Stop 2: S. Maria Maggiore
Route: Santa Maria Maggiore – Piazza Vittorio – St. John Lateran – Saint Peter in Chains – Via Cavour – Opium Hill
What to see: Visiting here you can experience the ancient neighbourhood as it is the key location of Rome's famous seven hills. The Oppio Hill is the place where most common people in ancient Rome had their homes while the elite, notably the Domus Aurea, resided above.This hill along with Caspio are two high places in the Esquiline, where S. Maria Maggiore Basil stands. The location was buried after Emperor Nero died and Tito and Trajan baths were erected thereupon. See the liberty architecture, the vast squares, large piazzas, and beautiful churches like Santa Maria Maggiore.
Stop 3: Colosseum
Route: Colosseum – Imperial Forum – Palatine – Arch of Constantine – Arch of Titus
What to see: The Colosseum is a marvel of human ingenuity as well as a symbol of the Roman Empire's majesty. You will deep dive into the history and architecture of this iconic Rome monument while strolling on the uneven cobblestone. With over 4.5 million visitors each year, the Forum, which was once the hub of public and political life in Historic Rome, is now the most frequented ancient monument in the Eternal City. You will be taken back to the period of triumphal processions, gladiatorial contests, trials, and public speeches when you visit the Colosseum and Roman Forum. Almost all public and holy structures of the Republican Rome in the Forum area including ancient Roman temples like the Saturn and basilicas.
Stop 4: Circus Maximus
Route: Circus Maximus – The Mouth of Truth – Temple of Vesta – Santa Maria in Trastevere – Trastevere – Municipal Rose Garden – Synagogue
What to see: The Circus Maximus, situated between the Aventino and Palatine Hills, an extensive area has the capacity to hold 300,000 spectators. While taking this stop explore the first official place of Christian worship, Basilica of Santa Maria, undoubtedly the first to be devoted to the Virgin Mary.
Stop 5: Piazza Venezia
Route: Piazza Venezia – Altar of the Fatherland – Campidoglio – Theatre of Marcellus – Trajan's Column – Mercati di Traiano – Largo Argentina – Campo de' Fiori – Pantheon
What to see: A central hub of Rome, Palazzo Venezia served as the embassy of the Republic of Venice in Rome. Theatre of Marcellus is an ancient open-air theatre in Rome, Italy, constructed in the Roman Republic's last years. The Pantheon, which was built in AD 125, is one of Rome's most important structures, with a history that dates back to the city's beginnings. While exploring these places at your own pace and with your audio guide bringing the building's fascinating history to life.
Stop 6: St. Peter's
Route: St. Peter's Basilica – Vatican Museum (Sistine Chapel) – Castel Sant'Angelo – Piazza Navona – Corso Vittorio Emanuele
What to see: While walking to St. Peter Square, take in the sights of the Vatican City as you pass past Castel Sant'Angelo. The magnificent structures represent this place's immense rich history and importance.
Stop 7: Villa Borghese
Route: Villa Borghese – Via Veneto – Borghese Gallery – Bioparco – Piazza di Spagna – Trinità dei Monti
What to see: With its immense lush gardens, Palazzo Barberini represents the emergence of a papal dynasty. The major focus is on the building of a splendid residence close to the Quirinal hill. Explore the little jewel of the eternal city, Trinità dei Monti. The entire area around the Trinità dei Monti had long been under French influence, from the 16th century.
Stop 8: Piazza Barberini
Route: Piazza Barberini – Trevi Fountain – Via Sistina – Via Veneto – Borghese Gallery – Villa Borghese – Barberini Palace – Quirinale Palace
What to see: While touring the Barberini Square and Spanish Steps, take in Rome's timeless beauty, intriguing history, and vibrant culture. Begin in Bernini Square, where you can see the magnificent Spanish Steps and the Barcaccia fountain. Visiting the Palazzo Barberini overlooking the National Gallery of Ancient Art, famous for its countless artworks.
Tour Overview
Rome has a lot to offer! There are Roman ruins, baroque squares, and Renaissance gardens, all of which give the city a captivating edge. Rome's timeless beauty and intriguing history, along with its vibrant culture, can be seen on this hop-on hop-off bus trip. Upon boarding the Rome sightseeing bus, show your ticket and choose from eight different stops across the city.
Based on your feasibility you can explore the Rome City as per your desire. The sights aren't meant to be seen in a hurry! This remarkable collection of attractions is as any order. This tour features a professional tour guide who will lead you to the road of history and the context of the infinite monuments of eternal Rome. Within this hop hop-on/hop-off Rome package, travel in a way that best suits you, letting you take charge of your trip.
You will be provided an audio headset. Upon which you lead the tour in any selected language of your choice, allowing you to explore the "Eternal City" at your own pace.
Tour Highlights
With this Rome Hop-On, Hop-Off Sightseeing Bus Tour, you'll see the rich culture and historic wonders of the city.

Rome's most iconic sights can be seen on a hop-on, hop-off trip.

The complete tour itinerary has been meticulously arranged as per your comfort.

Open double-decker buses provide a panoramic view of Rome.

Sit back and take in all of Rome's most famous attractions at once.

Itineraries include major points of interest in Rome.

Prepare your camera to capture your wonderful experience on this tour.

Throw a coin into the Trevi Fountain.

Discover interesting facts, tales, and mysteries about old Rome history.

Explore the vibrant culture of the city with the tour guide amusing commentary.
What is included
Exclusive sightseeing by hop-on-hop-off bus

Unlimited trips and personalized stops

Free Wi-Fi support on the bus

Audio commentary is available in several languages (English, Italian, Spanish, French, German, Portuguese, Japanese)
What is not included
Entrance fees to attractions and landmarks

Gratuities

Hotel pickup and drop-off

Food and drinks

Personal shopping
See what people are saying
29 total reviews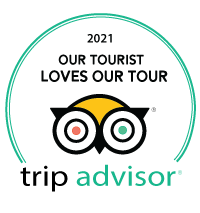 Average customer rating
4.9/5 Based on 29 Reviews
Frequently Asked Questions
A Vespa Tour of Rome is a great way to see the city.
Take a stroll in central Rome.
Riding a bike in Rome
With the Roma Pass, you can explore the city freely
Trastevere is a foodie's paradise. Don't miss it
Rome Hop-on Hop-off Bus Sightseeing Tour
Segway tours of Rome
Undoubtedly!
Rome is a must-visit location for every tour lover. There are many interesting sights to explore and intriguing truth to unveil. Every corner here hides a story. And with the skip-the-line tickets and audio-guided tour, you will get an excellent mixture of Rome tours that will give you a once-in-a-lifetime experience.
Rome, the "Eternal City," is filled with ancient history, from the Colosseum to the harbor of Ostia Antica to the Vatican City and the Sistine Chapel. Why? Because it has a rich cultural heritage - including art, music, architecture, and natural beauty. Over 900 churches and 280 fountains are found in the modern city of Rome. And that is hard to miss.
Yes. Although Rome Municipality Authority may impose new laws and guidelines, or restrict access to all hop-on hop-off tours in Rome without any notice. It could affect the number of stops and/or the length of your tour. You will get precious confirmation and the exact schedule on the day of your tour.
Your confirmation voucher will include all the contact details of the local authority operator. Kindly communicate to get to know all the logistic information about this tour. Call them at least 24 hours before the tour to reconfirm the booked activity.
The ticket price is free for children ages under 6 years. A discount is applicable for young tourists ages between 6 and 18 years. The students must bring a valid student ID to avail of the discount.
For EU citizens there are some special discounted prices available. Mainly they can avail two types of tickets. Reduced ticket price applicable for EU citizens who are ages between 18 to 25. And EU complimentary tickets applicable for EU citizens ages between 6 to 18. Please note that charges can vary depending on the place. Kindly check the booking requirements before confirming an order.
Yes, hotel pick-up option is available but it is optional and comes with extra fees. Please select the Hotel transportation option at the time of tour booking. We will arrange it for you.
This tour is non-refundable and cannot be canceled. However, you can make changes to the tour time and date if you informed us 24 hours before the travel date. The adjustment will be made based on availability. Only one change is applicable for the tour time and date.
Call us at +39 06 2757630 to cancel any trip; we're available Monday to Saturday from 8 am to 4 pm. Please review other cancellation-related FAQ of this tour and the Cancellation & Refund Policy of Rome Tour Tickets before canceling this tour.
We at Rome Tour Tickets are entirely responsible for providing you with up-to-date information and ensuring your safety while traveling.
It is no longer necessary to have a Green Pass to enter Italy from EU member states or other international nations. The wearing of face masks is still optional. However, face masks are still required during the tour for indoor and outdoor events, as well as specific venues like galleries and museums. And you will be penalized if you break the regulations.
Visit Covid-19 Travel Notice for the most up-to-date travel information during this epidemic.