Early Access Vatican Tour at Vatican Museums, Sistine Chapel, and St. Peter with Complimentary Breakfast
A Low Crowd VIP Early Morning Tour Experience at Vatican City
Vatican Museums, Viale Vaticano, Rome, Metropolitan City of Rome, Italy
Travel Flexibly
Book with confidence knowing you can change your travel dates if your plans change. Read more
Get inside the Vatican museums without dealing with the crowds on the early morning VIP access. Such an early-morning small-group tour lets you skip the usual long queue and spare more time and space to explore inside before the crowds. Plus with the professional tour guide, you are going to learn all the anecdotes about Vatican Museums, Sistine Chapel, and St. Peter.
Tour Details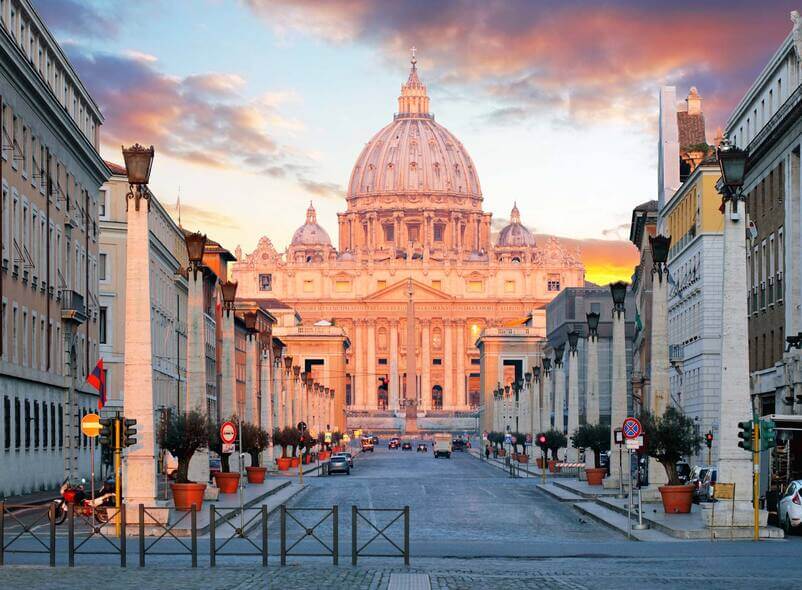 Tour Itinerary
Everyday except Sunday (This 7:30 a.m. tour starting time is not available on Wednesday)
Participant should reach the meeting point 25 minutes prior
Via Germanico, 40, 00192 Roma RM
Main Tour Activity
This Vatican Museums guided tour started with an exclusive rich breakfast in the evocative atmosphere outside the Vatican. This tour includes VIP early access to the museum before regular ticket holders.
Breakfast menu
Our Early Morning Tour includes a Regular authentic Roman breakfast, which often consists of bakery goods and cornetto.
For drinks: Cappuccino, fresh juice, and mineral water.
Guided visit of the Vatican Museums
After breakfast, a guided tour leads you inside the museums where you will see Candelabra, Tapestries, and Gallery of Maps.
Explanation of the Sistine Chapel
With an experienced guide to fill you in on the cultural and theological background of the Sistine Chapel's famed masterpieces. You'll be able to walk the practically deserted hallways and wander at the Sistine Chapel.
Explore St. Peter's Basilica
After the end of the early morning tour, you can freely continue your visit to St. Peter's Basilica. Guided tours are not available here.
Tour Overview
This Early Access VIP Small-Group Tour provided a unique and once-in-a-lifetime opportunity to explore the Vatican Museums, Sistine Chapel, and Saint Peter's Basilica before they even open to the general public.
This early morning Vatican trip is for those who wish to see the Vatican Museums, Sistine Chapel, and St. Peter in a peaceful setting away from the crowds. If you're one of them, this small-group trip will allow you to see the Vatican in a unique way. You will visit the Vatican early in the morning, accompanied by an experienced guide, to admire its history and art. Start your day with a special breakfast next door to our office, and then visit the Vatican.
Who wouldn't want to start their day with breakfast at the Vatican?
This unique trip allows you to visit the Vatican Museums before they open to the public and enjoy an exclusive patio breakfast at the Pinecone Courtyard! Following your breakfast, you'll explore the Vatican Museums and the Sistine Chapel in small groups of no more than 22 people for a really customized experience!
Enjoy the Vatican Museum's history and art as you walk through the museum's peaceful hallways. The Last Judgment, the Sistine Chapel ceiling frescoes, as well as Raphael's exquisite works of art will be more accessible when you're accompanied by an expert guide. Roman, Etruscan, Egyptian, and Renaissance antiquities will be shown in the Vatican Museums. In this museum, you will see exquisite classical statues that were inspired by Renaissance artists. St. Peter's Square is available for self exploration at the end of the morning guided trip.
Tour Highlights
Vatican Museums small-group trip, including morning breakfast.

Arrive at the Vatican early to avoid the crowds.

Exclusive access to the Vatican Museums.

Learn more about the Vatican Museums from well experienced tour guide.

Beat the crowd and explore the awe-inspiring Michelangelo and Bernini's masterpieces.

Explore Sistine Chapel and Raphael Rooms include world-famous Renaissance frescoes early in the morning.

After the tour, you're free to explore St. Peter's Basilica and take in its beauty for as long as you like
What is included
Admission ticket

Before-hours exclusive entrance to the Vatican

Guaranteed Skip The Lines entry

Exclusive Breakfast

Guided tour to Vatican Museums and the Sistine Chapel

Professional guide

Headsets
What is not included
Hotel pickup and Drop-off

Gratuities

Guided Tour of St. Peter's Basilica
See what people are saying
99 total reviews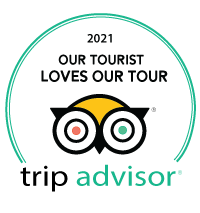 Average customer rating
5/5 Based on 99 Reviews
Frequently Asked Questions
Our early morning Vatican city tour started at 7:30 am which included a delicious Italian breakfast right at our office, before entering the Vatican Museum. The breakfast price is included with the tour price. You will be provided a broader selection of breakfast including bakery items, fresh fruit juice, freshly brewed coffee and so on.
The Sistine Chapel and the Vatican Museums are included mostly in all of our Vatican morning tour packages. You can pick whether to go on a guided tour by visiting our 'Choose your tour' page. All of our trips are accompanied by a qualified tour guide. You will see the Vatican Museums and the Sistine Chapel on this tour, in particular. St. Peter's Basilica Guided Tour is not included in the price of this ticket.
The maximum number of tour participant for each group is around 22.
The complimentary breakfast will be arranged next to our office at the Vatican.
This specific morning tour is available in English language and will be led by a professional well knowledge tor guide.
Yes, without a doubt. Our Vatican morning tour concludes near the entrance to St. Peter's Basilica, which is a handy place to explore the grottoes, the Vatican Post Office, or to climb the Dome. As always, the guide will be more than pleased to put you in the correct direction. But you won't get the guided tour here.
Please note that St. Peter's Basilica is closed on Easter, December 24 and 31, and other religious holidays.
The Basilica is a place of worship that may be closed for religious activities without warning; in this case, a visit to the Vatican Library will be replaced.
Normally, the St. Peter's Basilica has another door that allows visitors to walk straight from the Sistine Chapel to the Basilica, however, that door had been blocked for the time being since the Covid19 Pandemic. As a result, group tours or any other tours were not permitted to enter the basilica from the interior. All visitors must depart the Vatican and proceed to the Saint Peter's Basilica, which has a separate entrance. However, the government has lifted the restriction, and the entry to the Basilica for guided tours is now open. We can continue the guided tour at Basilica until further notice.
You can bring a small bag with you that has the necessary items. During the visit, do not bring any large bags or luggage, as it is not permissible to enter the attraction with large bags.
Yes a discount is available for students ages under 26 years. To avail this discount, students must bring valid student ID during the time of tour.
You'll need to wear clothes that cover your shoulders, arms, and lower legs. Shorts, short pants, short skirts, sleeveless tops, and exposed shoulders are not permitted. Advisable for both men and women.
This tour is not suitable for children under the age of 6.
Children between the ages of 6 and 18 who are going to take this tour must be accompanied by an adult.
If you have any issue with mobility, you have to contact us for private access. But one thing should be noted, the sites are not wheelchair accessible. So if you use one unfortunately you can't visit this place.
This tour is non-refundable and cannot be canceled. However, you can make changes to the tour time and date if you informed us 48 hours before the travel date. The adjustment will be made based on availability. Only one change is applicable for the tour time and date.
It is best to be at the tour meeting spot 25 minutes early. It is the customer's duty to arrive on time. If you arrive late or don't show up, we are sorry but we cannot accommodate you because we are already at the tour destination with other participants. Furthermore, the Vatican tour ticket price is non-refundable. A refund or cancellation of the Vatican ticket is not possible. As a result, if you miss it, you will not be refunded your ticket money.
Yes, hotel pick-up option is available but it is optional and comes with extra fees. Please select the Hotel transportation option at the time of tour booking. We will arrange it for you.
Call us at +39 06 2757630 to cancel any trip; we're available Monday to Saturday from 8 am to 4 pm. Please review other cancellation-related FAQ of this tour and the Cancellation & Refund Policy of Rome Tour Tickets before canceling this tour.
At Rome Tour Tickets, we are acutely aware of the current circumstances resulting from the COVID-19 Pandemic. We are solely responsible for keeping you up to date with the most correct information.
Access to the Vatican Museums is only permitted after getting the Reinforced Green Pass certificate or equivalent one for non-EU citizens.
Reinforced Green Pass attests to vaccination against Sars-Cov-2 or the recovery certificate from Sars-Cov-2.
For non-EU citizens must bring a vaccination certificate issued by national health authorities mentioning the vaccine that has been authorized by the European Medicines Agency. The certificate must include the following information,
Identification of the holder
Vaccine Data
Vaccination Data
Information about the State and Health Authority that issued the certificate
Those ages under 12 also need to bring a vaccination certificate while visiting any Vatican attractions.
For those who haven't obtained the COVID-19 vaccination yet, a rapid test with negative results within 48 hours is mandatory.
Visitors are not permitted to visit any attractions in Italy without this. Also, they must show their identity document in addition to the certificate or test result, whether in print or digital form, to establish ownership.
Furthermore, it is advisable for all the visitors to wear FFP2 masks and maintain a safe distance of more than 1 meter.
Visit Covid-19 Travel Notice for the most up-to-date travel information during this epidemic.